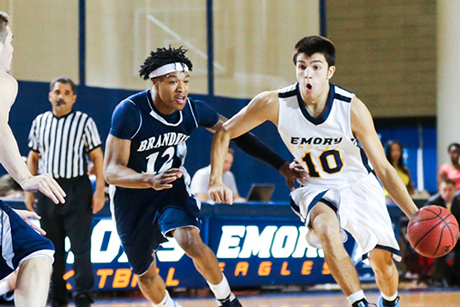 Basketball season is already underway, and catching a home game is just one of the many fun things to do on this month's calendar, which also includes a variety of exhibits and holiday events.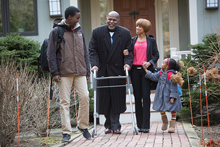 Beginning Jan. 1, Emory faculty and staff, as well as Laney Graduate School students, will have access to temporary caregiving services when an unexpected breakdown in a routine childcare or adult/elder care arrangement occurs.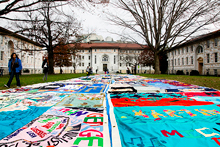 On Dec. 1, Emory hosts Quilt on the Quad, the nation's largest collegiate display of the AIDS Memorial Quilt. This year's events also include a campus parade to raise awareness of the HIV epidemic.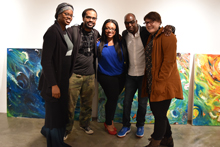 How does a mural celebrate human resilience? When is a t-shirt a tool for change? Emory students took these questions from the classroom into the community, working with local artists to benefit Atlanta nonprofit groups.
Video »
Researchers decode lupus using DNA clues
In lupus, the immune system goes haywire and produces antibodies that are directed against the body itself. A team of Emory scientists has been investigating some fundamental questions: where do the cells that produce the self-reactive antibodies come from? Are they all the same?
Tweets Around Campus »

officialemorytweets >>