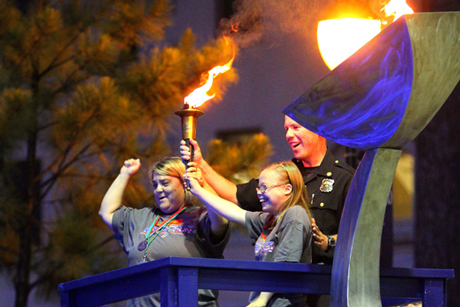 Dozens of Emory employees will be on hand to help as the Special Olympics get underway on campus this weekend. Facilities supervisor Mark Kimbrough shares why he has volunteered every year since the Summer Games came to Emory in 1988.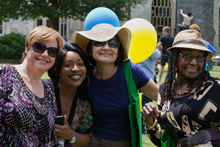 Emory Report asked Staff Fest attendees what's good about working here. The diverse answers offer a broad view of the rewards of working for a major research university.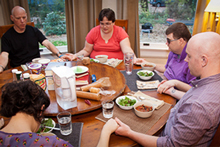 Emory University's Candler School of Theology and the University of Georgia School of Social Work have partnered to offer a dual master's degree in divinity and social work. It is the first dual degree to be offered between the two universities.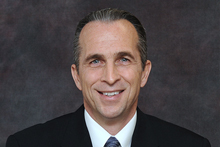 Michael Vienna, Emory's new director of athletics, has served as athletic director at Salisbury University, a member of the Capital Athletic Conference, since 1993.
Video »
Rushdie's 2015 Commencement keynote address
Presenting the keynote address at the university's 170th Commencement ceremony on Monday, May 11, Sir Salman Rushdie advised graduates to be skeptical, question everything, use their imaginations, speak their minds and strive for something beyond simply seeking happiness in life.
Tweets Around Campus »

officialemorytweets >>
News From Around Campus »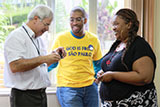 From pastoral care seminars in South America to internships in the Bahamas, dozens of Candler students each year have life-changing experiences through the school's varied international programs.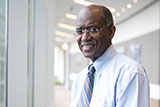 Sherman James, who joined the Rollins School of Public Health as a research professor of epidemiology in 2014, was drawn to Emory for its strong public health research and the university's ability to facilitate interdisciplinary collaboration.