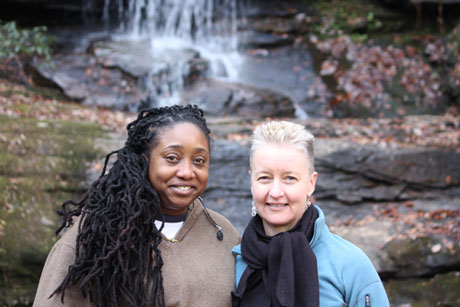 Professor Lynne Huffer (right) and her life partner, Tamara Jones, sought help through the new Emory Care Consultation when Jones' mother began showing signs of memory loss.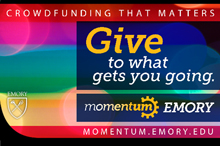 With multiple options to "give to what gets you going," Momentum aims to connect individual donors with compelling Emory projects that fit both personal interests and the university's priorities.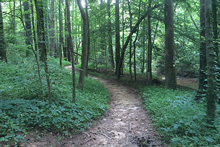 Take advantage of a wide range of campus activities this month -- from peaceful walks in the woods to pool parties, plays, poetry and more.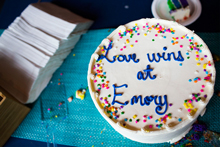 An enthusiastic crowd gathered in the Dobbs University Center Ballroom on Monday afternoon to raise a toast to marriage equality for same-sex couples.
Video »
Ebola virus can lurk in the eye for months
After his release Emory University Hospital last October, Dr. Ian Crozier thought his long, near-fatal battle with Ebola was winding down. But less than two months later, he was back at Emory, with an eye that had changed color and was losing vision. The problem turned out to be Ebola, which had hidden in the eye. Emory Healthcare physicians' challenge was to treat the disease and save the eye.
Tweets Around Campus »

officialemorytweets >>