President Jimmy Carter
Jimmy Carter, the 39th president of the United States from 1977 to 1981, joined Emory's faculty in 1982. He serves as University Distinguished Professor at Emory.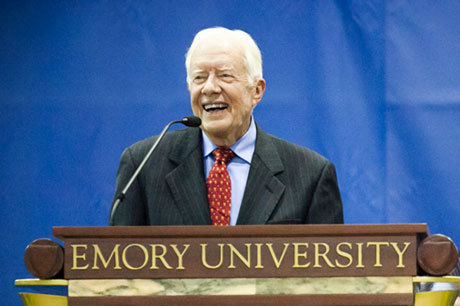 Video »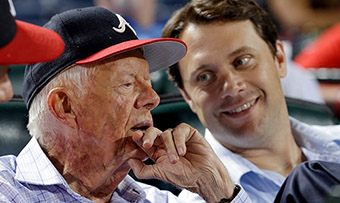 39th Carter Town Hall features message from President Carter, questions with grandson Jason Carter
With health in mind, Emory's 39th annual Carter Town Hall was held virtually, as students watched a special message from Emory professor and former U.S. President Jimmy Carter, then heard his eldest grandson, Jason Carter, answer their questions live.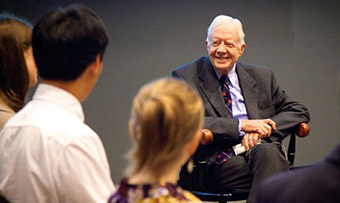 A unique collaboration: Emory University + The Carter Center
To the immense pride of both institutions, the partnership between Emory University and The Carter Center now spans more than 35 years of addressing some of the world's most pressing problems.
Recent News »
Oct. 22, 2020
July 22, 2020
June 30, 2020