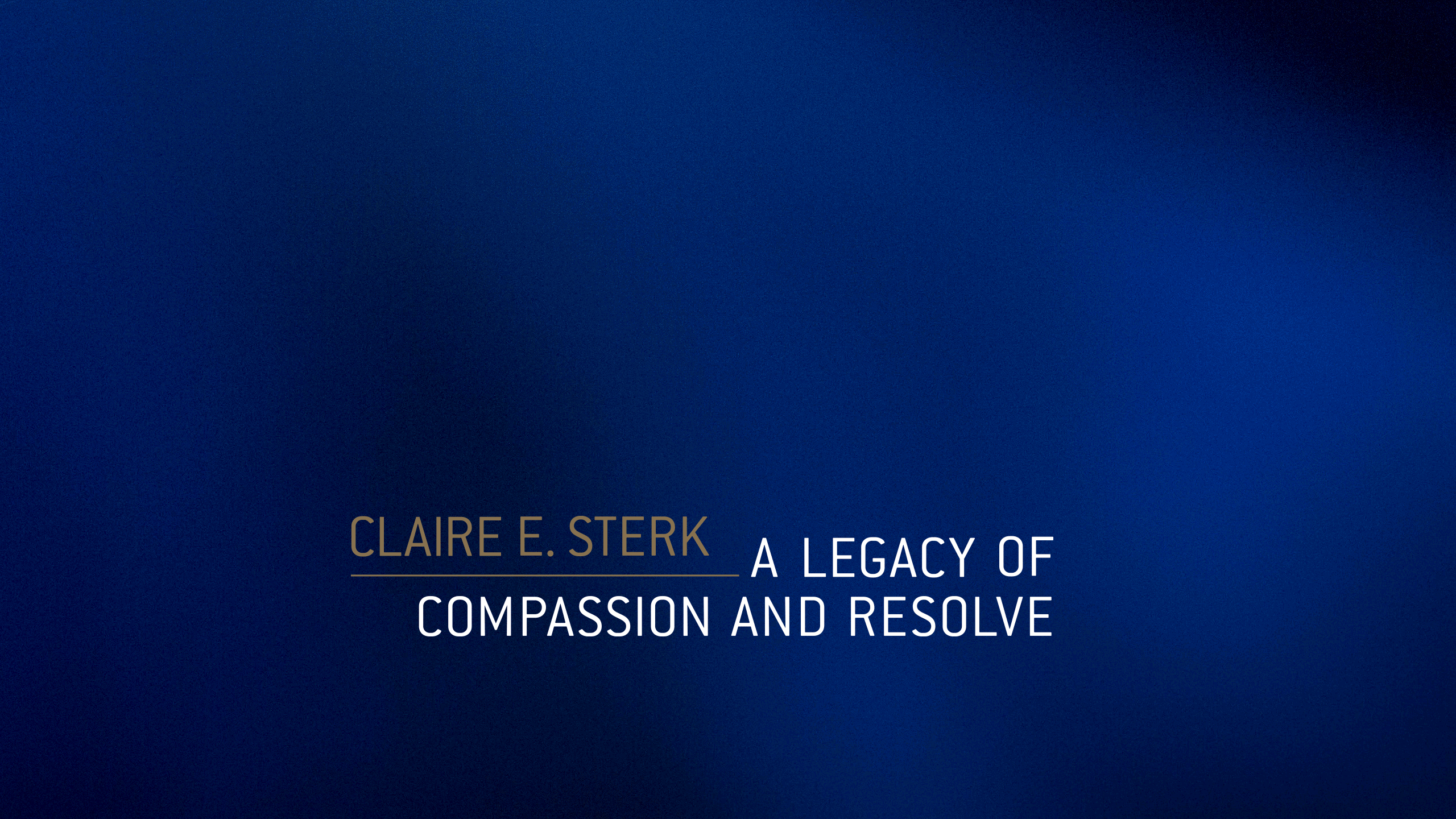 Claire Sterk
made history as Emory's first woman president and advanced the university's commitment to justice and humanity.

That commitment has guided Sterk throughout her career in higher education, from her groundbreaking work as a researcher and teacher to her service as provost and president of Emory University.
Taken together, Sterk has dedicated twenty-five years of her life to Emory — most recently as the university's twentieth president, making history as both the first woman and first social scientist by training to hold that esteemed office. As she now prepares to retire from her presidential role and begin her next chapter, she leaves behind a legacy of compassion and resolve that is palpable through all of her achievements. 
By helping to guide the complicated annexation of Emory into the city of Atlanta — a move many have described as a "hundred-year decision" — and overseeing unprecedented university fundraising while building a foundation for the future through her One Emory: Engaged for Impact Strategic Framework, Sterk time and again demonstrated an ability to facilitate transformational change.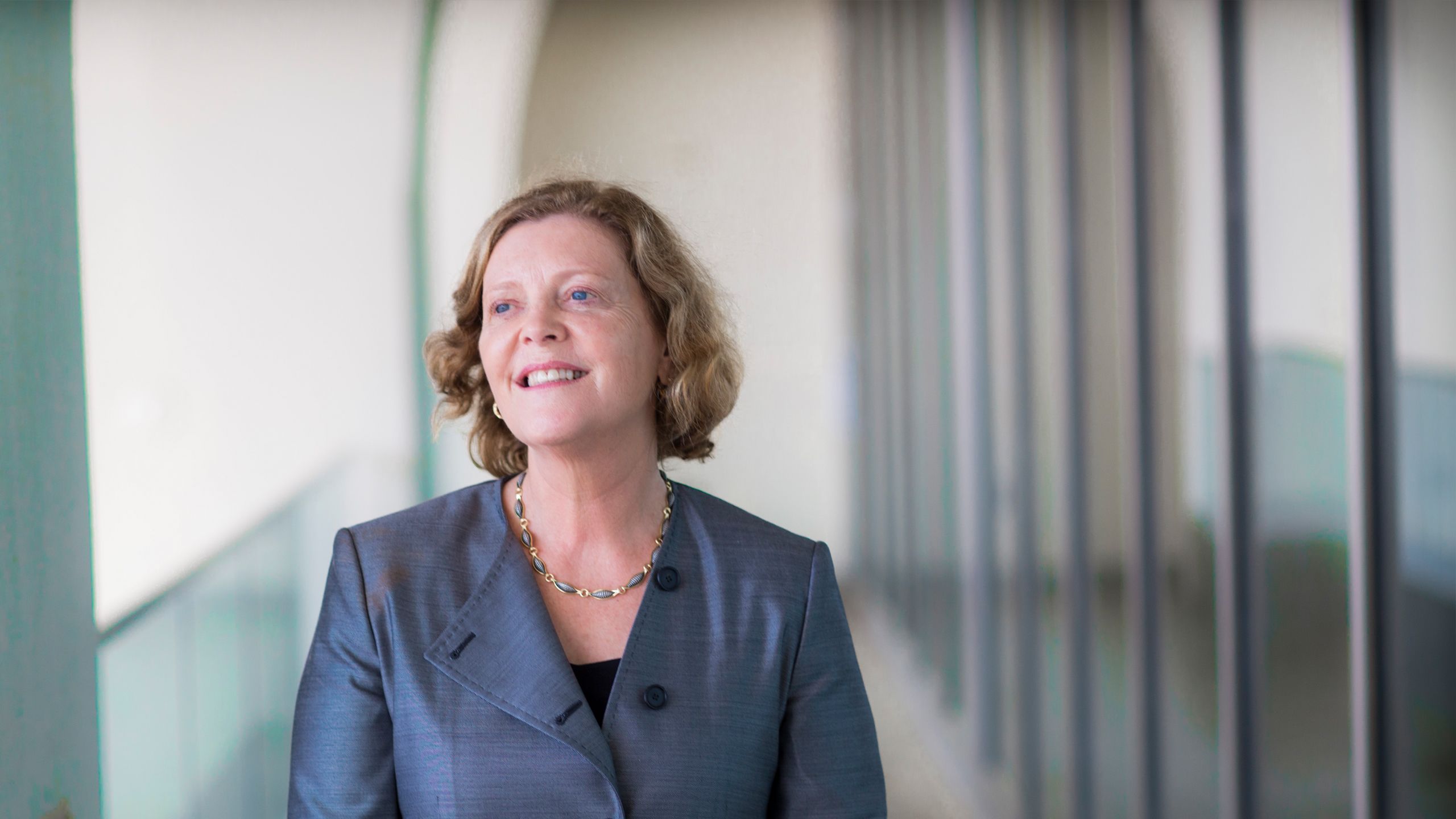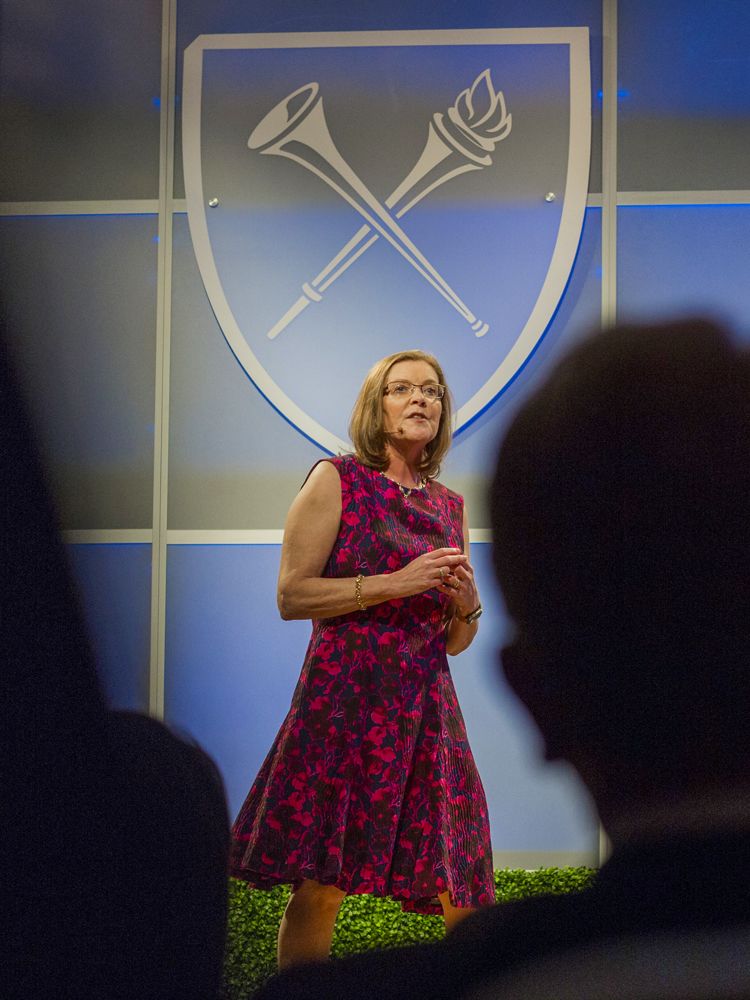 Claire E. Sterk introduces herself to alumni and donors at the Woodruff Arts Center in 2016 as Emory's twentieth president.
She entered the president's office in 2016 eager to build on Emory's foundational strengths. In inaugural remarks, Sterk described her vision for nurturing the university's continued growth as a diverse, inclusive institution committed to excellence, regionally and globally engaged, drawing students driven to make a difference in the world.
"Now is the right time for Emory to seize its ambition," she urged. "We will make the right choices and leap forward. And as 'the wise heart seeks knowledge,' let's use our place of privilege, of being this amazing, educational, social, and humane institution, for optimal impact."
To that mission, Sterk brought her own global perspectives — born in the Netherlands, she is Emory's first international president and speaks four languages — a deep passion for education and an ethic of hard work and service honed from her earliest childhood experiences.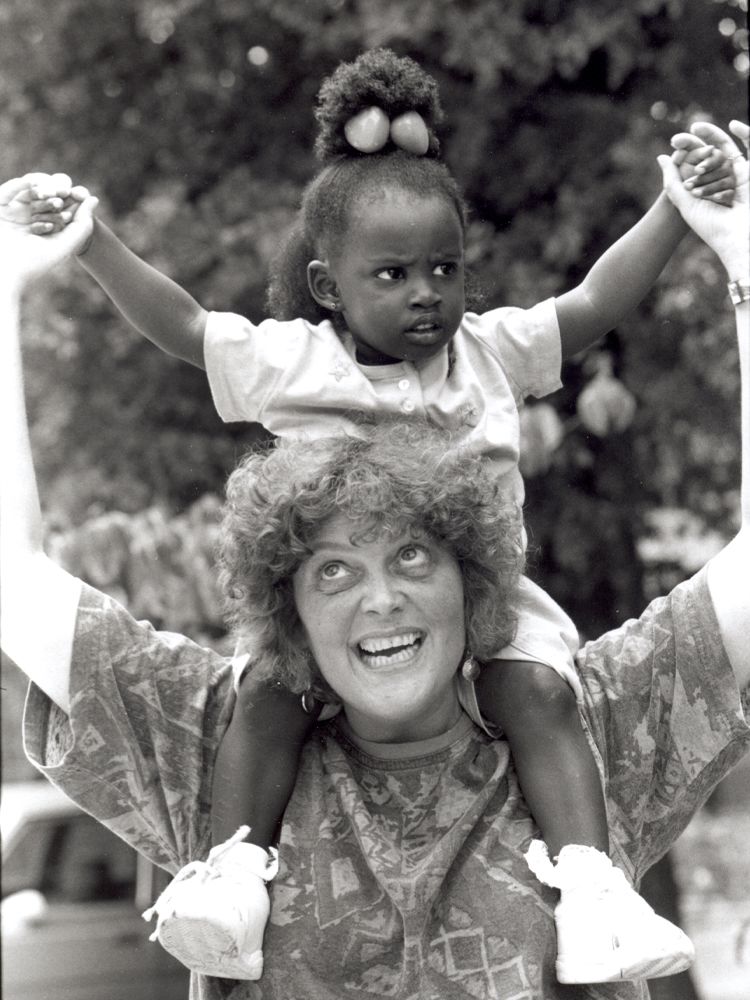 Sterk in 1996 playing with a child from Herndon Homes, an Atlanta housing project
Raised in the small coal-mining town of Kerkrade, Sterk is the eldest daughter of parents whose own educations were cut short by the disruptions of World War II. Her father became a house painter and later a janitor at Sterk's high school. She was the first in her family to receive a high school diploma and attend college, working to earn a PhD in sociology from Erasmus University in Rotterdam and her doctorandus degree in medical anthropology from the University of Utrecht.
Encouraging Sterk to pursue her deep love of learning, her parents also supported the moral and ethical application of education, the higher calling of applying knowledge in the service of others.
"If you are willing to be open to others," Sterk's mother insisted, "the most beautiful things will happen."
That ethic would provide a compass throughout Sterk's career, whether examining social disparities as a cutting-edge public health researcher, advancing difficult campus conversations about diversity and inclusion, or helping first-generation students to find a sense of belonging at Emory.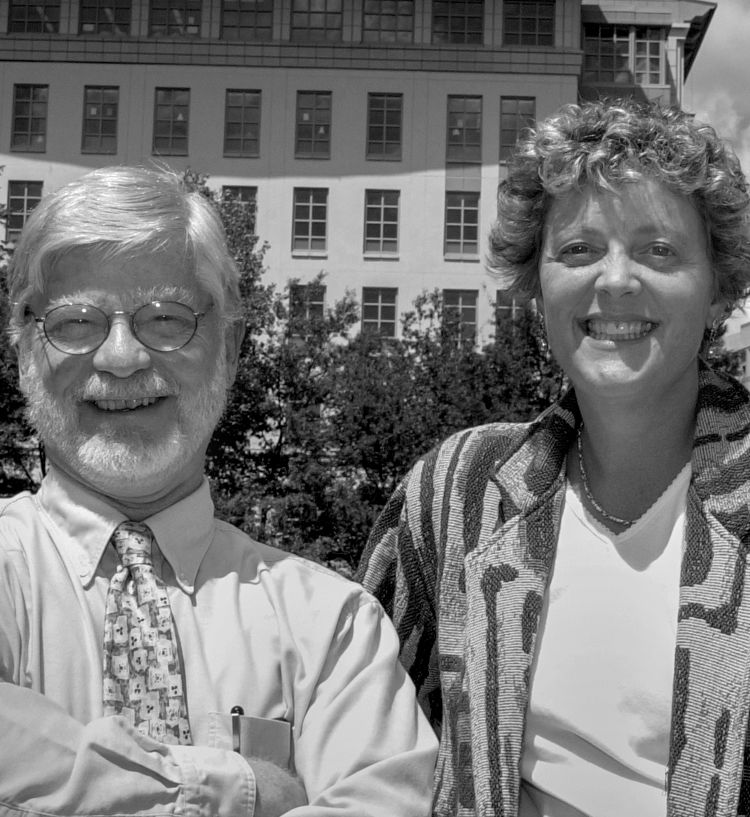 David Carr, now a Charles Howard Candler Professor Emeritus of Philosophy, with Sterk in 2001
In fact, Sterk's special care for building broader community — insisting that all voices are heard — has become a hallmark of her Emory legacy. "Diversity and inclusion, her strong efforts to make Emory a university for the twenty-first century — I've really been very impressed by that, her willingness to move Emory to the next level, from excellence to eminence," reflects Leah Ward Sears 80L, former chief justice of the Supreme Court of Georgia who has served on Emory's Board of Trustees since 2010.
Sears praises Sterk's deft skill at keeping the university on its course while simultaneously navigating complex issues and interests. Free speech. The plight of undocumented college students. The unprecedented disruptions of a global pandemic across higher education. Guided by intellect, compassion, and leadership, Sterk has met each challenge with creativity, resolve, and warmth, says Sears. 
"Claire has a lot she can be proud of," Sears says. "She has left an indelible mark on the university that will live for a long time."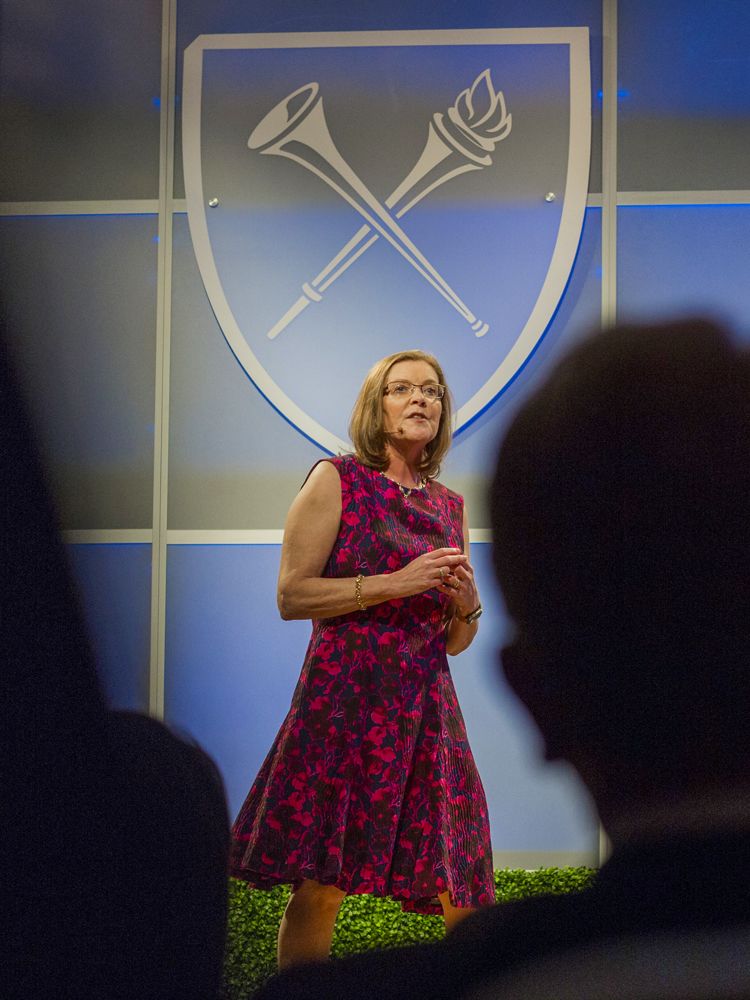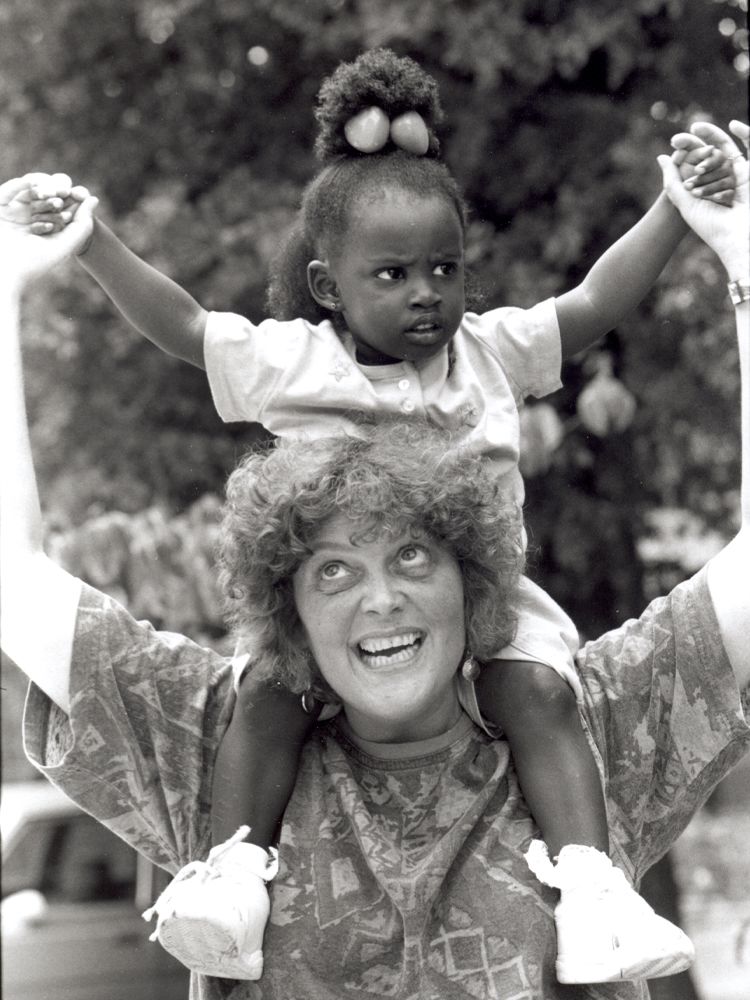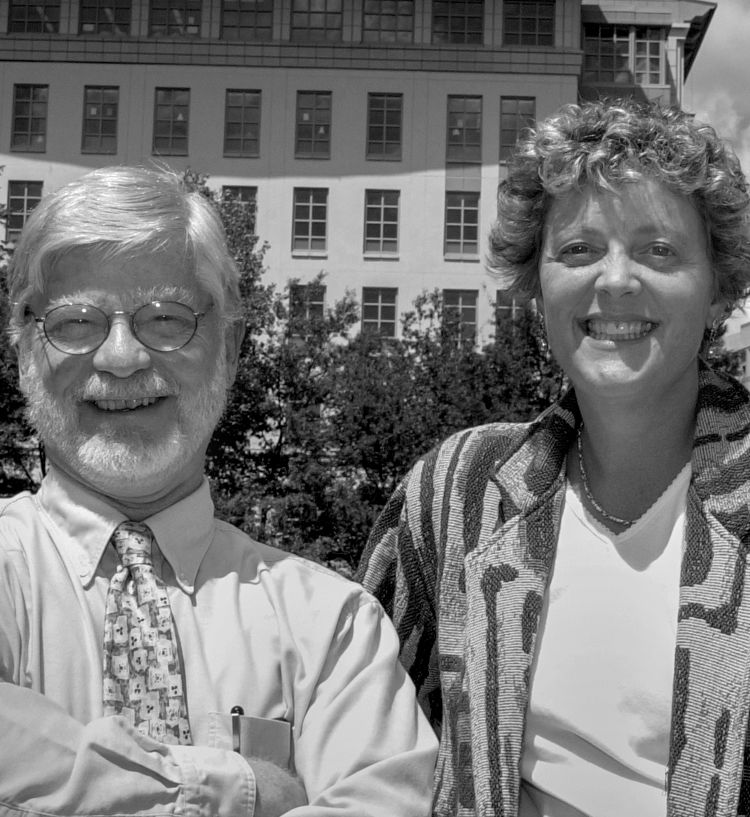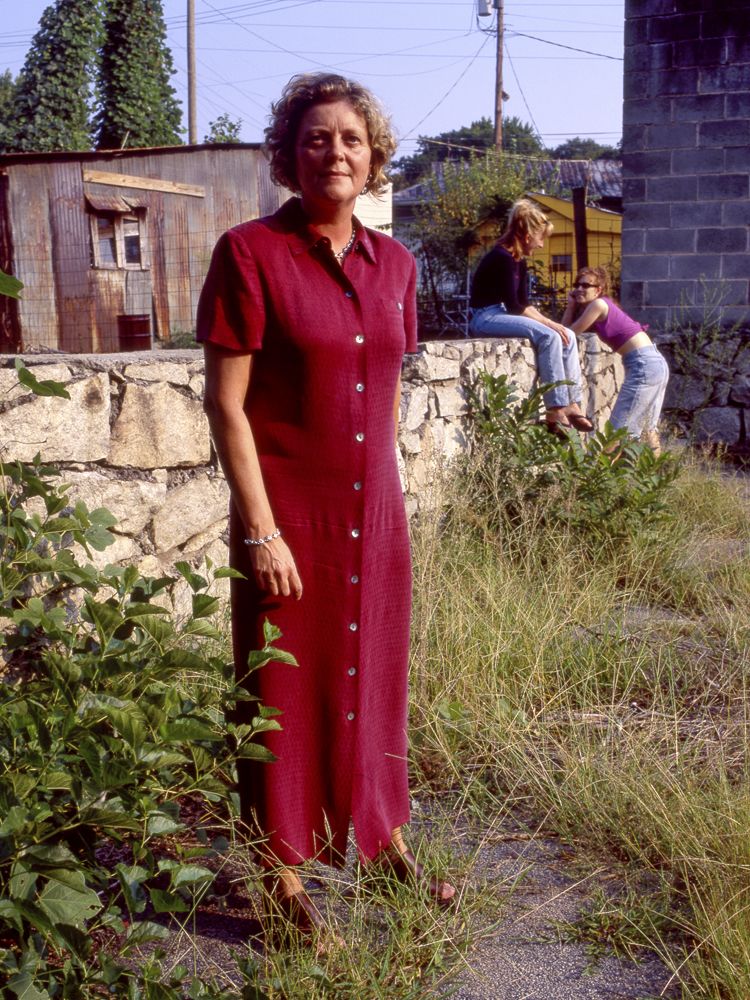 A SCHOLAR FIRST AND FOREMOST

A pioneering public health scholar, Sterk came to Emory in 1995, joining the Rollins School of Public Health as an associate professor in what is now known as the department of behavioral, social and health education, where she taught and pursued research in addiction, mental health, and HIV/AIDs.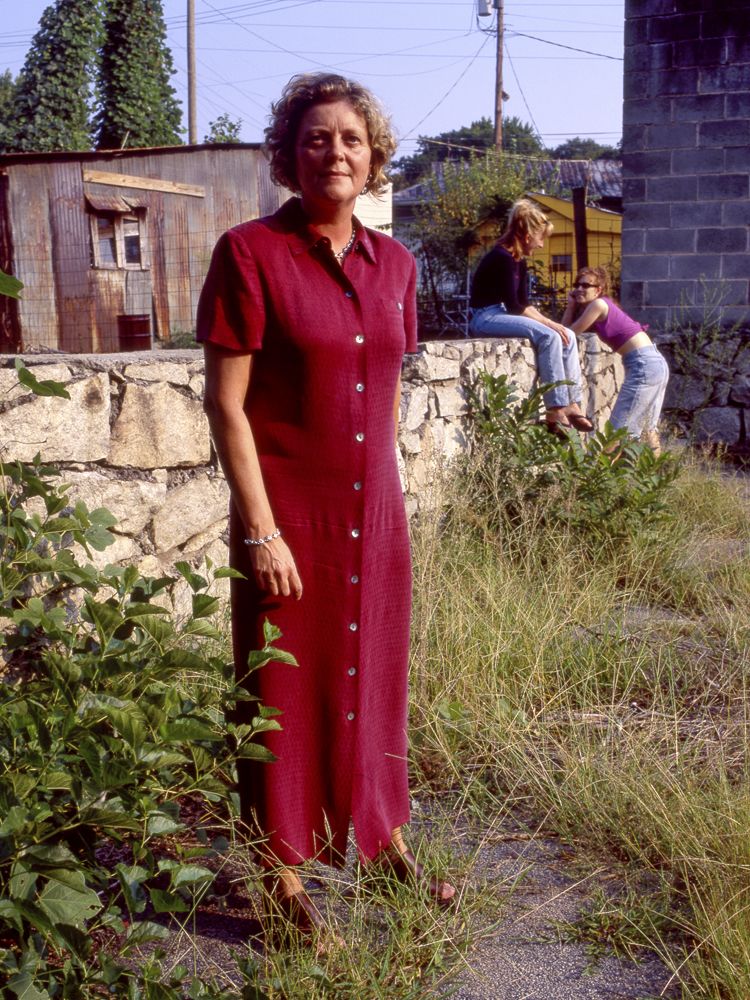 Sterk has been a longstanding advocate for public health initiatives, especially for underserved and impoverished communities.
As she steps down as president, Sterk will return to her scholarship as a professor in the Rollins School of Public Health.
"I have never lost my passion for public health," Sterk explains. "And I look forward to resuming my work on some of the most important issues of our time, such as the opioid crisis, access to mental health, and global child health."
She shares a dedication to public health research with her husband, Kirk Elifson, a research professor in the department of behavioral, social and health education at Rollins School of Public Health since 2006. "Claire works so hard because there's so much to be accomplished," he explains. "She cares so much about whomever she's working with, whether it's individuals that need her help with respect to substance abuse or HIV prevention or a faculty member who needs some guidance, a student, the provost, or her assistant."
Elifson reflects upon her accomplishments with pride. "Claire has built upon the shoulders of previous presidents, and we're on an upward trajectory that will continue," he says. "We look forward to watching newly appointed President Gregory Fenves take Emory to even greater places."
Sterk will leave office with the rare distinction of having served the university as a faculty member, department chair, provost, and president, notes business executive Bob Goddard III, chair of the Emory Board of Trustees.  
"All of us who have had the privilege of working with Claire know her as an accomplished and highly recognized social scientist and as a person of great enthusiasm, dedication, and loyalty," Goddard says.
"I was proud to serve on the search committee that selected her as president, and I'm pleased that, after taking a well-deserved sabbatical, she will continue her service to Emory as a member of the faculty."

In March 2017, Sterk joined the '100 Years of Women Awards Celebration' sponsored by the Center for Women and the Emory Alumni Association. The event highlighted the significant impacts that women have made at Emory and beyond.
President Sterk with now former Provost Dwight A. McBride, with whom she formulated the One Emory strategic framework.
President Jimmy Carter, who has served as University Distinguished Professor at Emory since 1982, sat down with President Sterk for the first of her 'Conversations with Claire' video series.
Sterk masters the art of the selfie to preserve a moment with a group of Emory alumni.
MAKING A LASTING DIFFERENCE  

Once in office, Sterk quickly focused on three commitments she'd presented at her inauguration. The first was to help move Emory from a diverse community to a more inclusive one — a pledge she fulfilled by expanding opportunities for campus discourse, supporting diversity in undergraduate recruitment, and appointing both a chief diversity officer and a university ombudsperson.
Her second commitment: To engage globally, in the broadest ways, with Emory's many communities — whether around the corner or across the world. There, her success can be measured in many ways, not least of which being the $14.8 billion impact the university has upon the region's economy and its new status as the region's largest employer.  Emory has continued as a leader in health care as well, with national and global advances to help end HIV transmission and the spread of diabetes, curtail the US opioid epidemic, and most recently to develop and test new antiviral compounds that could help treat COVID-19.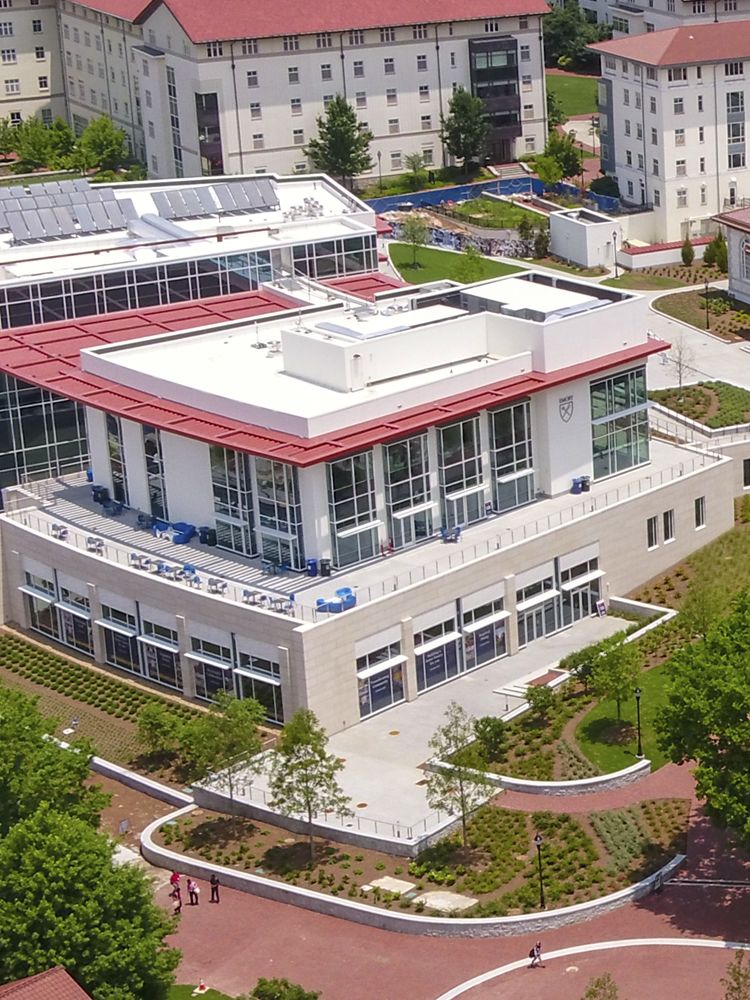 Sterk played a pivotal role as provost and then president in developing a new Emory Student Center, opened in May 2019.
Sterk also vowed to lead by supporting and employing Emory's qualities of excellence, distinctiveness, and relevance. During her tenure, the university not only received historic levels of research funding but also its largest gift to date — $400 million from the Robert W. Woodruff Foundation to build a new Winship Cancer Institute Tower in Midtown and a new Health Sciences Research Building on Emory's main campus, both aimed at improving the lives of Georgians through innovative patient care models and new cures for disease.  Last year, the O. Wayne Rollins Foundation also pledged $65 million toward a third Rollins School of Public Health building on Emory's Atlanta campus; construction began this spring.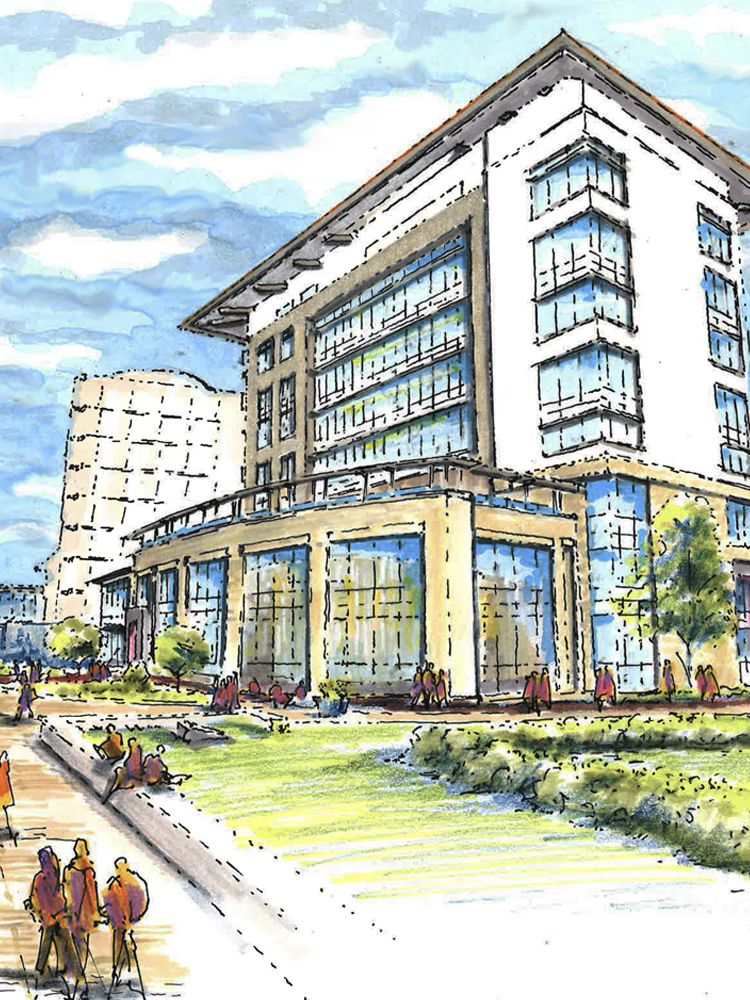 Under Sterk's tenure as president. the O. Wayne Rollins Foundation pledged $65 million toward a third Rollins School of Public Health building, which is currently under construction.
Sterk also helped open a new Emory Student Center, supported the restoration of Convocation Hall, invested in elevating student success, and oversaw work on a new university master plan, which undergirds her One Emory goals — enhancing connectivity and institutional identity, fostering an unparalleled undergraduate experience, advancing research growth and partnerships, engaging the greater Atlanta community, and promoting stewardship.
As the primary architect for the One Emory strategic framework, Sterk has helped position the university for future growth with both ambition and pragmatism, says Jan Love, interim provost and executive vice president for academic affairs. "The framework marks a defining moment for Emory, pushing us to achieve the academic eminence that lies well within our reach."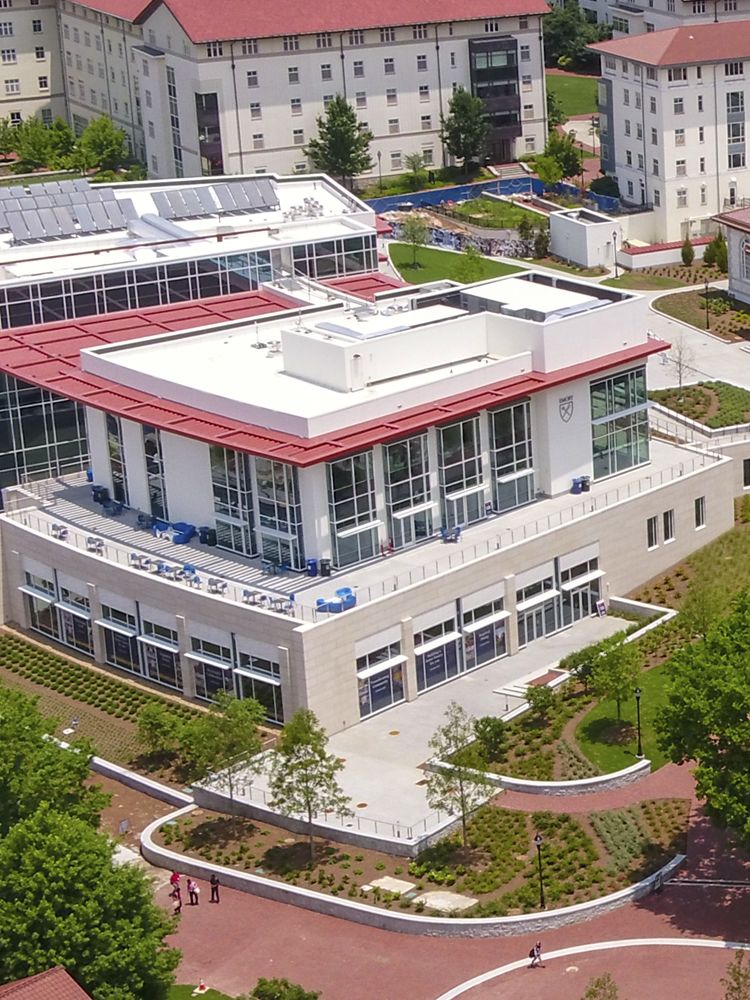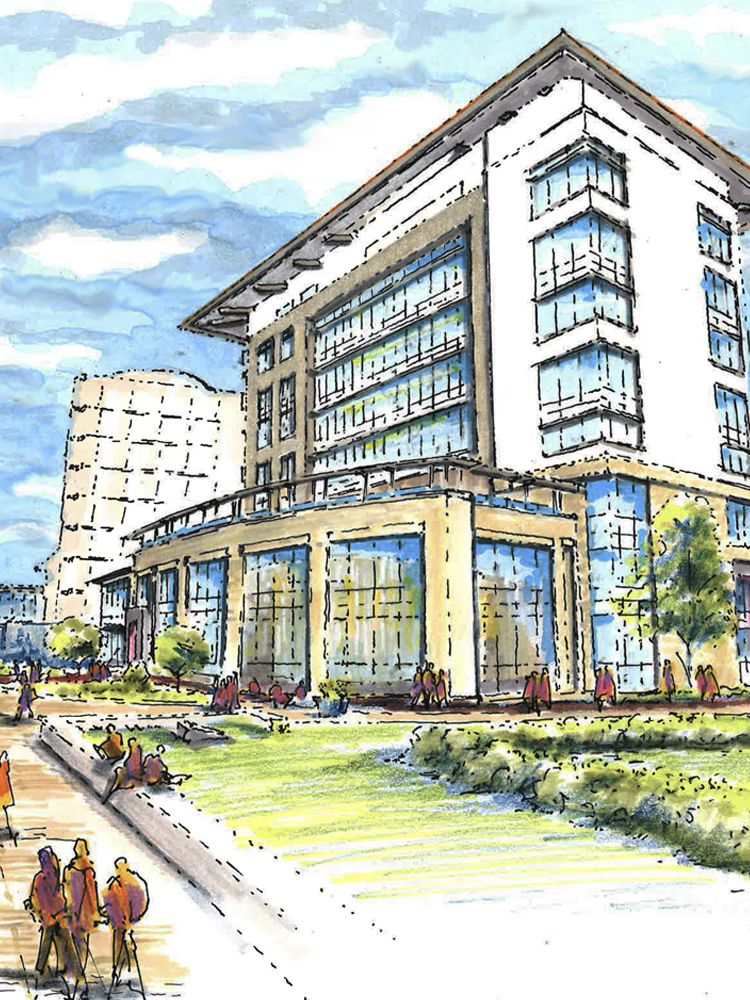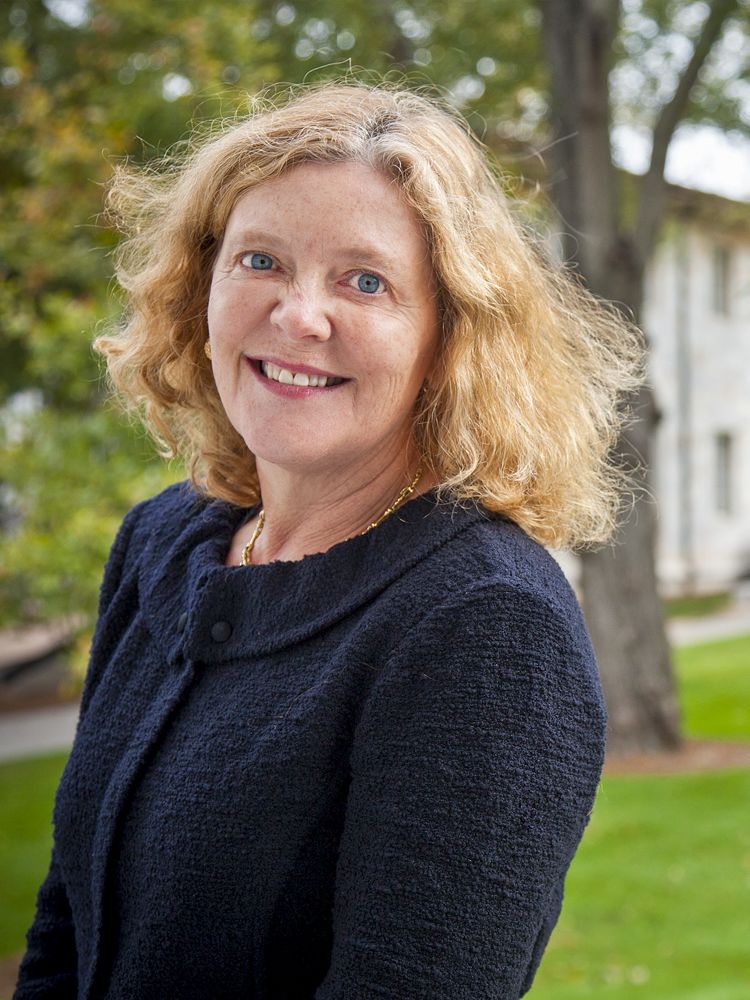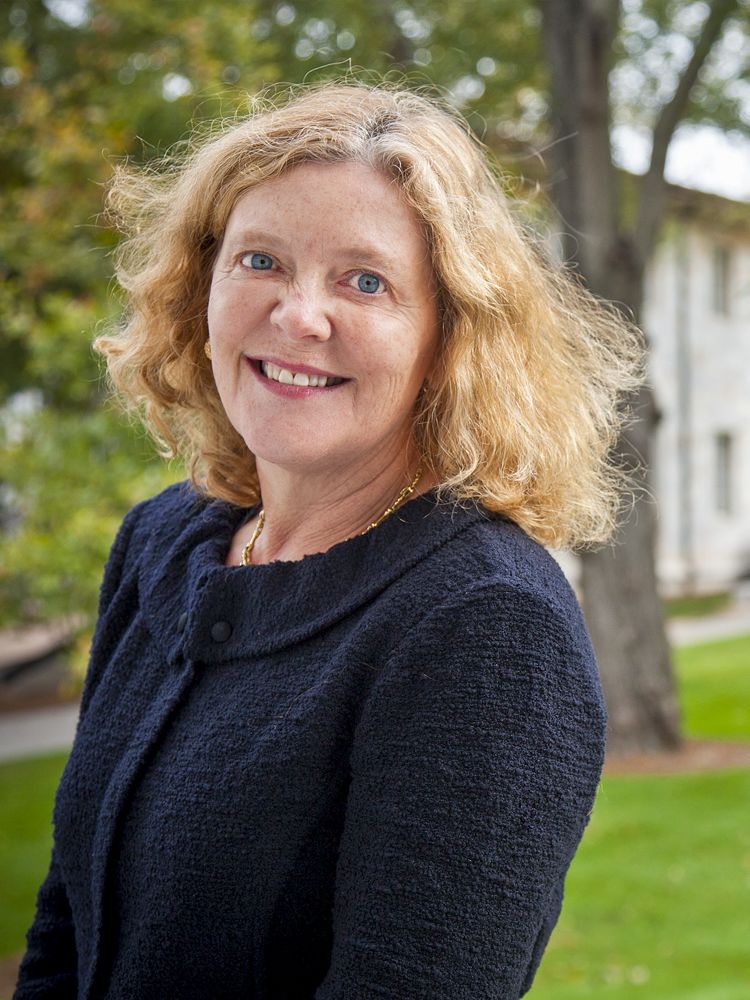 From strategic hires to enhancing the student experience, "she has been a dynamic, thoughtful, and creative leader who's demonstrated a deep commitment to investing in faculty while supporting the academic success of our graduate and undergraduate students," notes Love.
Beyond developing critical infrastructure, Sterk's greatest impact has been her investment in people — the students she's supported, key campus appointments, and the talented Emory faculty members and administrators that she's attracted, hired, and advanced, says Brad Currey, a trustee emeritus and past chair of the Emory Board of Trustees.
"She's been an inspiration to young people, young men and young women, to do more than just teach a course, but also to help run a university," Currey says. 
Now, as both Emory and its president prepare to step into the future, Sterk sees the university poised to continue its time-honored mission to educate exceptional students, contribute to the common good, and meet the challenges of an ever-changing world. 
"I believe deeply in the good and important work we do," she says. "In an age of cynicism, with so many focused on the divisions in our society, Emory continues to represent what a talented, diverse, and motivated team can achieve together."