2021
Emory's Year in Review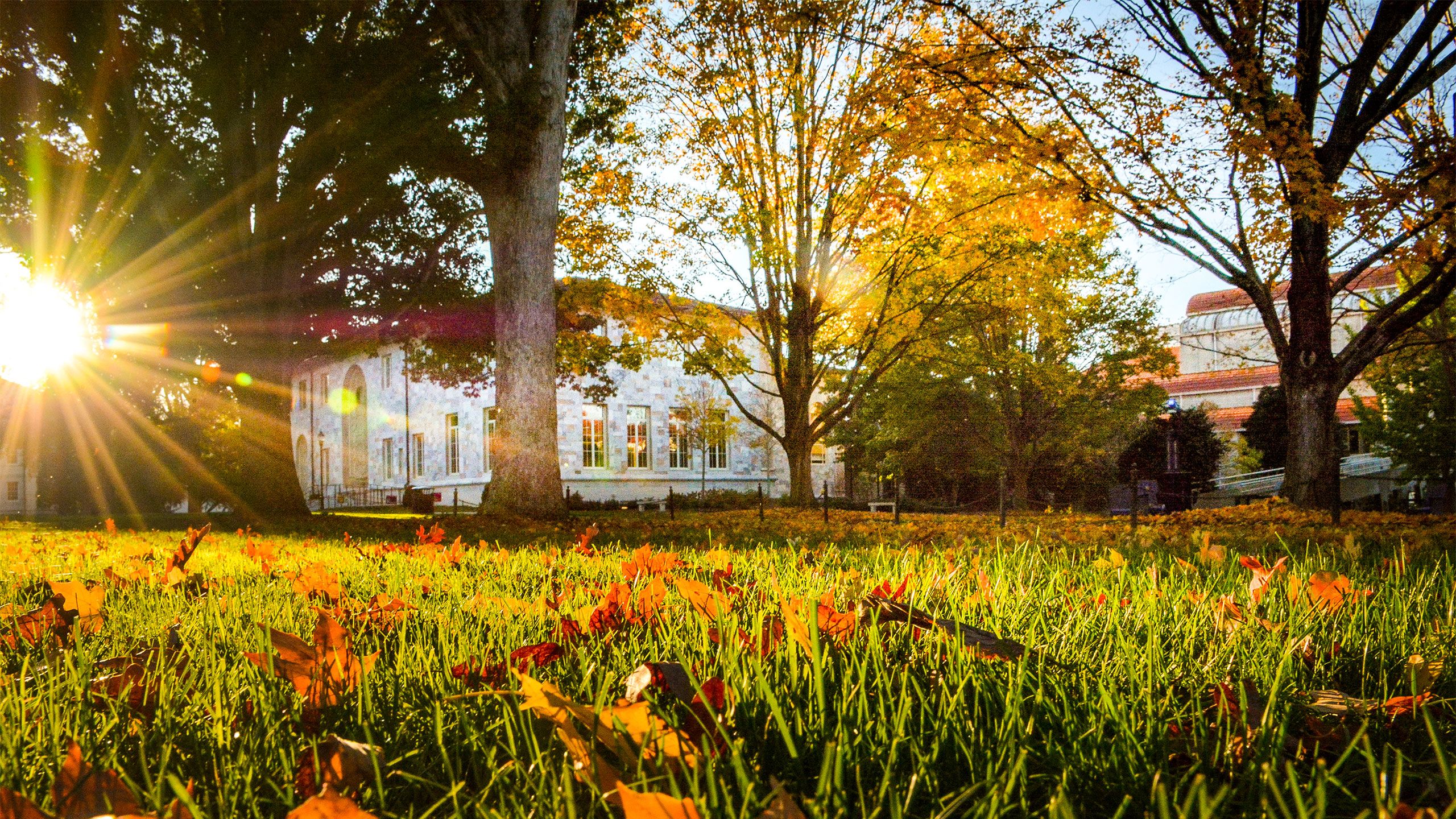 From research breakthroughs to a Rhodes Scholar, faculty, students and staff found many ways to flourish in 2021 — despite the ongoing COVID-19 pandemic, which continued to dominate headlines both at Emory and around the world.

The year began on a note of cautious optimism, as vaccines began to be available and Emory moderately expanded the number of students living and studying on campus for the spring semester. In May, the university invited graduates in both the Class of 2021 and the Class of 2020 back to Atlanta to celebrate earning their degrees; in August, the fall semester's full return to campus included welcoming the stellar Class of 2025, selected from the largest and most diverse applicant pool in Emory's history.

Take a look back at 10 of the most-read and most-inspiring stories of 2021 from across the university, with more headlines if you want to delve deeper into this year of impact and achievement.
1. COVID-19 pill highlights Emory's extensive record of drug discovery
For decades, Emory has been at the forefront of discovering treatments for diseases of global concern. In the 1990s, it was HIV. Then, cancer and hemophilia. Today, it's COVID-19.
When the pandemic began, Emory scientists led by George Painter (above), shifted the focus of their broad-spectrum antiviral drug, EIDD-2801, which was initially developed against other viruses such as equine encephalitis and influenza.
Now known as molnupiravir, the drug can be provided as a pill in an outpatient setting, which could facilitate distribution. Merck and Ridgeback Biotherapeutics developed molnupiravir after licensing it from Drug Innovation Ventures at Emory (DRIVE).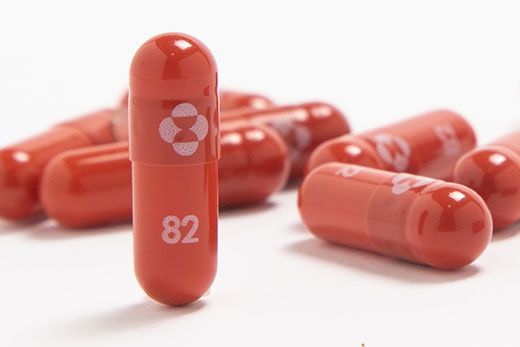 On Dec. 23, the U.S. Food and Drug Administration announced that molnupiravir has received Emergency Use Authorization (EUA) for treatment of COVID-19.
The EUA authorizes the use of molnupiravir for "the treatment of mild-to-moderate coronavirus disease (COVID-19) in adults with positive results of direct SARS-CoV-2 viral testing, and who are at high risk for progression to severe COVID-19, including hospitalization or death, and for whom alternative COVID-19 treatment options authorized by the FDA are not accessible or clinically appropriate."
News about molnupiravir spanned the year. Look back on some of these milestones:
Learn more about George Painter and Drug Discovery at Emory.
2. Emory researchers take on key questions, from health to humanities
Molnupiravir was by no means the only research from Emory faculty, staff and students making news in 2021.
Emory University attracted record support for its research, receiving $894.7 million in fiscal year 2021 for tackling the challenges of our time.
Investigators won grants for developing and evaluating COVID-19 vaccines, tests and treatments; exploring new frontiers of the mind; addressing climate change; and advancing ideas and solutions to end health disparities and promote racial and social justice, among many other projects.
Look back on a few of the most-read research stories of the year:
COVID-19 research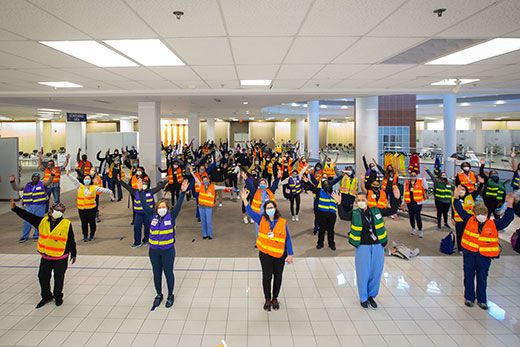 Research beyond COVID-19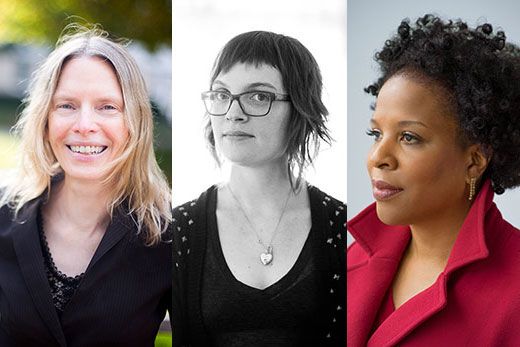 3. President Biden addresses the nation from Emory's campus
Emory hosted President Joe Biden and Vice President Kamala Harris on March 19. The president and vice president were in Atlanta to attend a series of meetings, including a visit to the Centers for Disease Control and Prevention and a conversation with leaders in the Asian American and Pacific Islander (AAPI) community.
Emory hosted the meeting with community leaders, which addressed hate and violence against Asians and Asian Americans in the wake of the March 16 shootings at three Atlanta-area spas. After the meeting, Harris and Biden spoke to the nation from Emory's Convocation Hall.
"The conversation we had today with the AAPI leaders, and that we're hearing all across the country, is that hate and violence often hide in plain sight. And it's often met with silence," Biden said. "That's been true throughout our history, but that has to change — because our silence is complicity. We cannot be complicit. We have to speak out. We have to act."
---
The visit was not the only time actions from President Biden made headlines for Emory: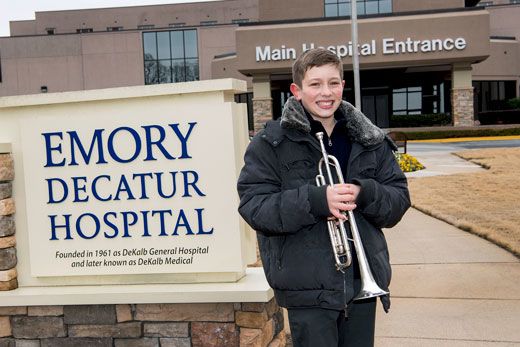 On Jan. 20, Jason Zgonc — a sixth grader who sought to bring "happiness and hope" to health care workers by playing his trumpet outside Emory Decatur Hospital — was featured as part of Biden's inauguration.
During summer 2020, Zgonc shared his talent playing the trumpet to thank hospital staff impacted by the pandemic. For 100 days, except during stormy or severe weather, the 12-year-old performed outside of the hospital. For the inauguration, Zgonc was the first "hero next door" featured in the Parade Across America.
---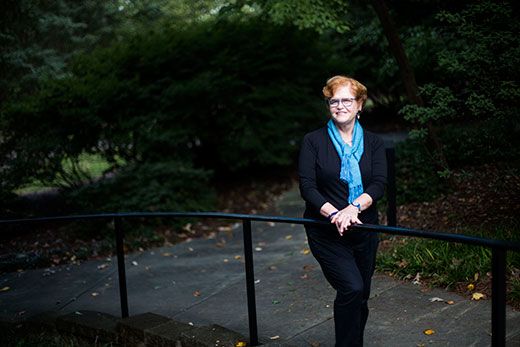 In July, Emory historian Deborah E. Lipstadt was nominated by Biden to serve as Special Envoy to Monitor and Combat Anti-Semitism, a position in the U.S. Department of State with the rank of ambassador.
Described by the White House as "a renowned scholar of the Holocaust and modern antisemitism," Lipstadt is Dorot Professor of Modern Jewish History and Holocaust Studies in Emory's Tam Institute for Jewish Studies and the Department of Religion. Her nomination must be confirmed by the U.S. Senate.
4. Marking milestones, from Commencement to new university leadership
Though many students attended classes virtually for spring semester and many staff continued to work remotely, the life of the university continued undeterred.
The Emory community celebrated its first major gathering in over a year in May, when thousands of graduates came together at the Georgia World Congress Center for the university's 176th Commencement.
Instead of one central Commencement ceremony for Emory's Class of 2021, there were 14 spread over three days, representing the university's nine schools and multiple degree programs, to allow for appropriate physical distancing. There was also a special ceremony honoring the Class of 2020, whose Commencement last year had to be held virtually due to the pandemic.
Dr. Anthony Fauci, director of the National Institute of Allergy and Infectious Diseases at the U.S. National Institutes of Health, received the Emory University President's Medal and addressed the Emory College ceremony.
"It is a hurting and challenged world that we live in, and the normal to which we will return may not be the same as the normal we all recall before January 2020," Fauci said. "Perhaps, however, it can be an even better normal, and you can play an important role in shaping this new normal."
---
Other major university milestones also made news in 2021: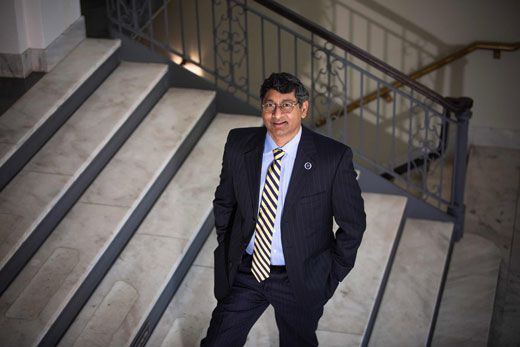 In February, President Gregory L. Fenves announced the appointment of biomedical scientist Ravi Bellamkonda as the university's next provost and executive vice president for academic affairs, effective July 1, 2021.
Bellamkonda returned to Emory after serving as dean of the Pratt School of Engineering at Duke University for five years. He previously held a joint appointment as a faculty member at Emory and Georgia Institute of Technology beginning in 2003, serving as chair of the Department of Biomedical Engineering from 2013 to 2016.
Learn more about Emory's new provost.
---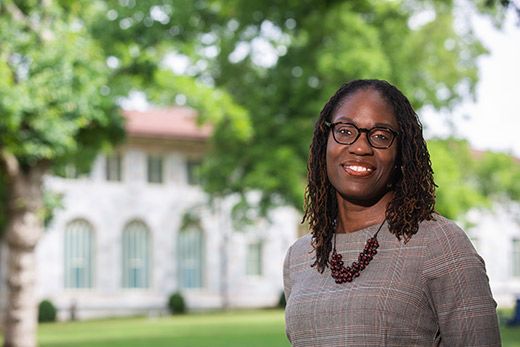 In June, Fenves announced the appointment of Kimberly Jacob Arriola as dean of the Laney Graduate School. Arriola, who previously served as executive associate dean for academic affairs in the Rollins School of Public Health and Charles Howard Candler Professor of Behavioral, Social and Health Education Sciences, assumed her duties Sept. 1. She also joined the Office of the Provost leadership team as vice provost for graduate affairs.
5. Emory athletes earn medals in Olympics and Paralympics
The Emory community joined the world in cheering on Team USA in the Olympics and Paralympics, with extra excitement for two Emory athletes.
Andrew Wilson 17C was not a swimming standout when he arrived at Emory — in fact, he barely made the varsity swim team. But Wilson thrived both athletically and academically at Emory, becoming the university's most decorated swimmer ever and graduating with honors with a double major in physics and applied math.
And in July, he did what no other NCAA Division III swimmer ever has: competed for Team USA in the Olympic Games.
Wilson came home from Tokyo with a gold medal for the men's 4x100 medley relay, for which he swam breaststroke in the qualifying heat. He also placed sixth in the 100-meter breaststroke.
---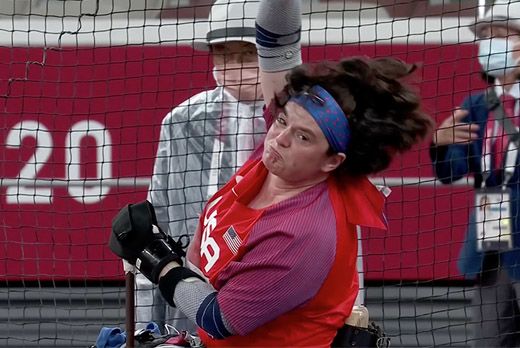 As summer wound down, professor Cassie Mitchell made her third trip to the elite Paralympic Games.
A researcher and assistant professor in the Wallace H. Coulter Department of Biomedical Engineering at Georgia Tech and Emory, Mitchell brought home a silver medal in the F51 club throw from the Tokyo games, adding to her collection of Paralympic achievements.
Since an autoimmune disease left her paralyzed, Mitchell has thrown herself into wheelchair sports, shifting from cycling to track and now throwing. Before the Rio Games in 2016, she was diagnosed with leukemia yet brought home two medals — one silver and one bronze.
6. Welcoming the Class of 2025, drawn from the largest applicant pool in university history
With abundant smiles and overflowing excitement, Emory's new first-year students arrived on campus in Atlanta and Oxford in August, signaling the university's commitment to a full return to in-person learning. 
The 2,100 members of the Class of 2025 were selected from the largest and most diverse applicant pool in Emory's history. A record setting 33,780 undergraduate applications were submitted this year, up 18% from the previous year and up 67% from five years ago.
The class represents students from some 49 U.S. states, plus Puerto Rico, the District of Columbia, Guam and the U.S. Mariana Islands. They also hail from 45 other nations, from Argentina to Australia, the Netherlands to Nigeria.  International students make up almost 18% of the first-year class at Emory College and 17% of the first-year class at Oxford College.
More students than ever are the first in their families to attend college: first-generation students make up 13.4% of Emory College first-years and 11% of Oxford College first-years.
7. Emory ranks among the nation's best universities and best hospitals
Emory University ranked 21st among the nation's top universities in the 2022 Best Colleges guidebook from U.S. News & World Report. Emory also was listed as 21st among national universities offering the best value to students based on a combination of academic quality and cost. In addition, Emory was included in lists for ethnic diversity, most international students and best colleges for veterans.
In a new ranking this year, U.S. News cited Emory as 4th for best undergraduate nursing degree program. Additionally, Emory's Goizueta Business School placed 14th for undergraduate business programs.
The university's graduate and professional schools and programs also ranked among the best in the nation, according to analysis and surveys in U.S. News & World Report's 2022 edition of the "America's Best Graduate Schools" guide.
Among the highlights: Emory's Nell Hodgson Woodruff School of Nursing master's program ranked 2nd in the nation; Rollins School of Public Health ranked 4th; and the Wallace H. Coulter Department of Biomedical Engineering PhD program, a joint effort between Emory School of Medicine, Emory's Laney Graduate School and Georgia Tech, ranked 2nd.
---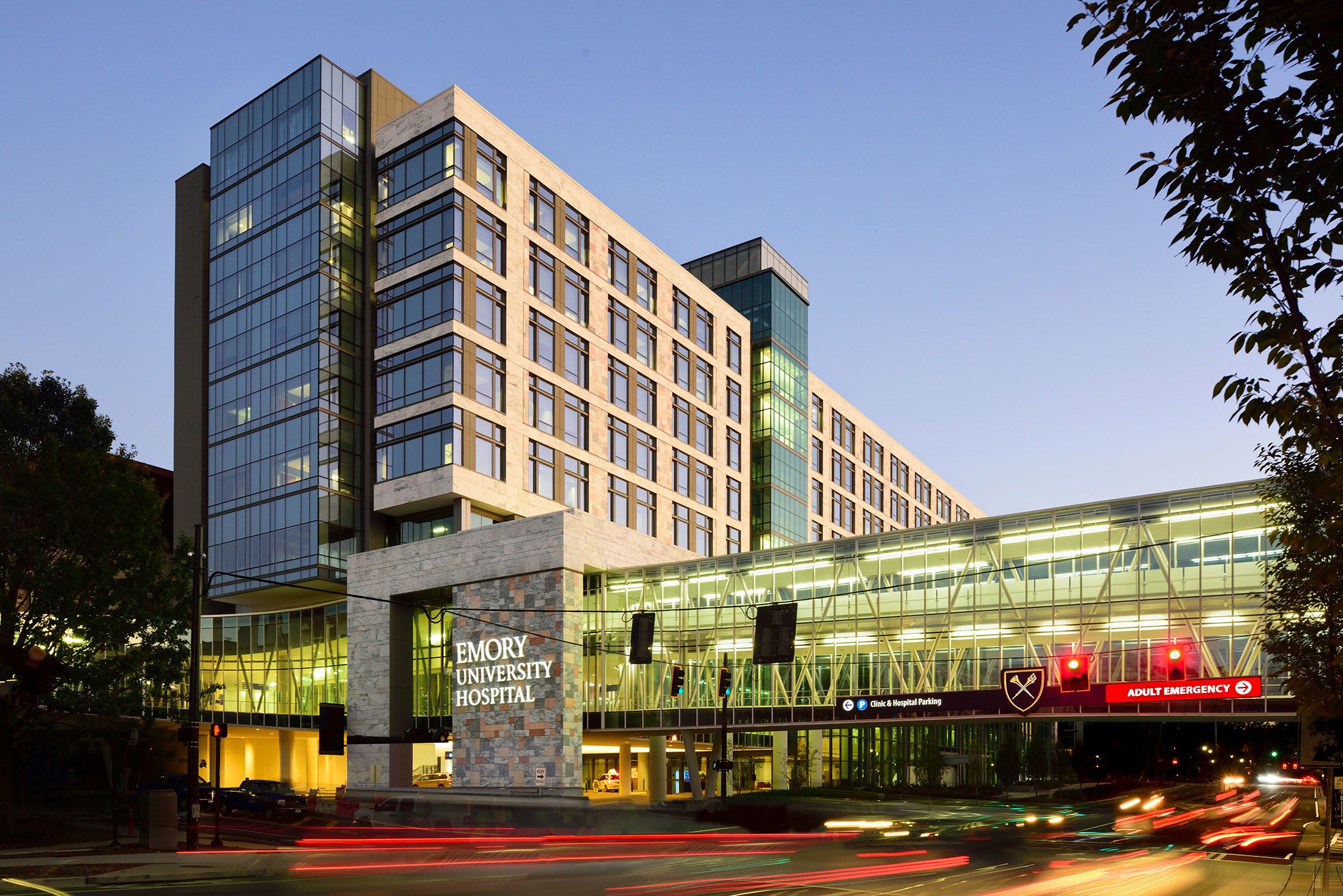 As a testament to the high-caliber care Emory Healthcare provides, for the 10th year in a row, U.S. News & World Report ranked Emory University Hospital the No. 1 hospital in Georgia and metro Atlanta in the regional rankings of U.S. News Best Hospitals.
 
Emory Saint Joseph's Hospital ranked No. 2 in Georgia and metro Atlanta, while Emory University Hospital Midtown ranked No. 5 in Georgia and metro Atlanta in regional rankings, known as 2021-22 Best Regional Hospitals.
Emory Healthcare hospitals were also named as top U.S. and Georgia hospitals in Newsweek's list of The World's Best Hospitals 2021, which ranks 2,000 leading hospitals in 25 countries.
In Newsweek's "Best Hospitals 2021- United States" list, Emory University Hospital ranked No. 30, Emory Saint Joseph's Hospital ranked No. 93 and Emory Johns Creek Hospital ranked No. 178 nationally out of 334 hospitals that made the list.
Hospitals which ranked nationally in the U.S. are also recognized with a Best-in-State Award in their respective state. In Georgia, Emory University Hospital ranked No. 1, Emory Saint Joseph's Hospital ranked No. 2 and Emory Johns Creek Hospital ranked No. 3.
8. Symposium confronts Emory's past, as racial and social justice initiatives look to the future
In August 2020, in response to renewed calls from the Emory community to address critical issues of racial and social justice, President Gregory L. Fenves outlined multiple initiatives — some new, some ongoing — "to improve the Emory experience and live up to our values so that everyone feels a sense of belonging and shared purpose." 
Those initiatives saw significant progress in 2021, including hosting a major symposium: "In the Wake of Slavery and Dispossession: Emory, Racism and the Journey Towards Restorative Justice."
The event, which took place Sept. 29-Oct. 1, was sponsored by the Office of the President; the Office of Diversity, Equity and Inclusion; and Emory Libraries.  
A steering committee of faculty, staff and students spent several months planning the event. Through presentations, panel discussions, performances and exhibitions, the symposium connected present-day systemic racism to the history of slavery and land dispossession at American universities, using Emory as a microcosm.  
---
Leading up to the symposium, Campus Life unveiled renovated student identity spaces in the Alumni Memorial University Center, while plans are underway for a multi-million dollar renovation to the third floor of Cox Hall to ultimately accommodate all five identity spaces.
Also in 2021, Emory adopted a land acknowledgment and established a committee for the formation of a Language Path, per a recommendation from the Task Force on Untold Stories and Disenfranchised Populations.  
From the work of that same task force, Emory also has plans for twin memorials on the Atlanta and Oxford campuses to honor the labor of enslaved individuals who helped build the university in its earliest days. 
The university also examined the naming of buildings on campus through the University Committee on Naming Honors. Fenves accepted the committee's recommendation to rename Longstreet-Means residence hall — which bore the name of Emory's second president (1839–1848), Augustus Baldwin Longstreet — as Eagle Hall. This change was based, in part, on Longstreet's strong defense of slavery, particularly while he served as Emory president.   
Fenves also accepted the recommendation to rename Language Hall at Oxford College as Horace J. Johnson Jr. Hall. Johnson graduated from Oxford in 1977 and was the first Black judge to serve on the Superior Court in the Alcovy Judicial Circuit, which covers Newton and Walton counties. Johnson Hall was dedicated in a ceremony Oct. 8.
9. Rhodes Scholarship caps year of student and faculty achievements
In November, Emory senior Ahmed Aljohani learned he has been awarded the prestigious 2022 Rhodes Scholarship, which provides all expenses for two or three years of study at the University of Oxford in England.
Aljohani, a biology major in Emory College of Arts and Sciences and a native of Saudi Arabia, is among an international group of Rhodes Scholars who will join more than 100 scholars selected to begin study next fall. He is Emory's 21st recipient of the award and the university's first selected from Saudi Arabia.
At Oxford, he will pursue a doctorate in biology. He then plans to pursue a second PhD at King Abdullah University of Science and Technology (KAUST), with a focus on identifying how coral reefs in the north Red Sea near his home are resisting climate change. Understanding how those reefs are not stressed by rises in sea temperature could further protect them as well as save coral reefs globally.
---
View a sample of other prestigious student awards from 2021:
Feb. 24: Two recent Emory graduates selected for prestigious Luce Scholars Program
April 13: Recent Emory College graduate receives Soros Fellowship for New Americans
April 13: Four Emory undergrads win Goldwater Scholarship for math, science research
April 20: National Science Foundation awards graduate research fellowships to outstanding Emory students, recent grads
Aug. 25: Twelve Emory alumni, students win Fulbright Awards for 2021-2022
Dec. 13: Emory senior Annie Li selected as a Marshall Scholar for study in U.K.
---
Learn about some of the major awards for Emory faculty this year:
Feb. 16: Emory physicist Daniel Weissman awarded 2021 Sloan Research Fellowship
April 22: Five Emory professors elected to American Academy of Arts and Sciences
May 27: American Heart Association names award for Emory pioneering cardiologist Nanette Wenger
June 23: Roberta Kaplow recognized as 2020 National Magnet Nurse of the Year
Sept. 21: Chemist Katherine Davis receives prestigious Beckman Young Investigator Award
Oct. 5: Bellamkonda, Pandarinath, Fleischer honored by National Institutes of Health
Oct. 7: Biology professor Samuel Sober honored with Landis Award for notable neuroscience mentorship
Oct. 14: Emory biophysicist Ilya Nemenman named Simons Investigator
Dec. 7: National Academy of Inventors names Emory's Bellamkonda, Cooper as 2021 fellows
Dec. 14: Emory professor Carlos del Rio receives Phoenix Award, city of Atlanta's highest honor
10. Students overcome obstacles — and help others do the same
Emory's mission focuses on "knowledge in the service of humanity," and throughout 2021, students took that mission to heart.
Meet just a few of the students whose stories inspired us this year:
FUTURE FOCUS: 2O36 campaign builds toward Emory's bicentennial
"The future starts now. The future starts with you." These words from President Gregory L. Fenves resonated across the Quad on Oct. 26 as the campus community gathered for the public launch of the 2O36 campaign.
During his speech, Fenves encouraged the entire community to think about their role in shaping the future of Emory, Atlanta and the world.
"Emory is a world-class institution, and we are ready to write a new chapter in the history of our university," he said. "The 2O36 campaign is all about forging partnerships with our supporters and donors to invest in our people, who will shape our destiny." 
Named for Emory's bicentennial, 2O36 is about investing in people for the benefit of people. In addition to priorities across all nine schools, multiple centers and institutes, and Emory Healthcare, there are three core areas where the campaign will place special emphasis:
Student Flourishing: Seeing students realize their potential; preparing them for a lifetime of accomplishment beyond graduation; providing an inclusive environment; valuing each student and enabling them to excel in academics and all aspects of their lives.
Faculty Eminence: Recruiting and retaining a diverse, top-tier faculty; investing in the faculty's big ideas and scholarship, and creating a campus where all faculty have the resources and infrastructure to thrive in their research, teaching and service.
Research Excellence: Launching the next era of Emory excellence in research and discovery to answer the most pressing questions and address the crucial needs of the nation and communities Emory serves.
---
Photos by Kay Hinton, Jack Kearse, Stephen Nowland, Parth Mody and Michael Chan. Story and design by Laura Douglas-Brown.