Emory earned a record $831 million in research funding for the last fiscal year and ranks #3 nationwide in NIH awards for COVID-19 among universities, as researchers shifted course rapidly to tackle the biggest public health crisis in more than 100 years.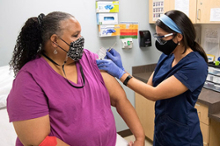 An investigational vaccine tested at Emory is 94.5 percent effective at preventing COVID-19, according to early results from a large-scale clinical trial.
The "Connect and Cope" video series launches Friday, Nov. 20, with professor Jericho Brown sharing his Pulitzer Prize-winning poetry and discussing the importance of creativity in connecting with the world.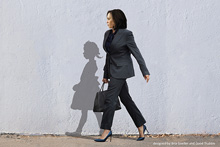 Bria Goeller, who graduated from Emory College in 2019, speaks out on her now iconic image and how Emory helped her learn to engage with communities and foster empathy through her original artwork.
Campus News »
Emory in the News »
PBS NewsHour, Nov. 20
ABC News, Nov. 20
CNN, Nov. 20
CNN, Nov. 19