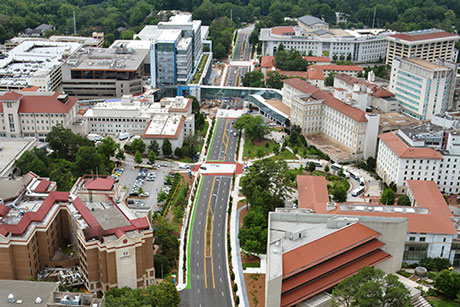 The Clifton Streetscape project that began in early June of 2016 is nearing completion. The past 15 months have seen dramatic changes improving access, pedestrian safety and aesthetics.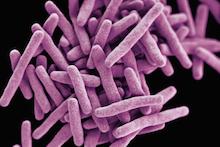 The National Institute of Allergy and Infectious Diseases has awarded a three-year $5 million grant to an international team to test the anti-cancer drug imatinib as a repurposed treatment for tuberculosis.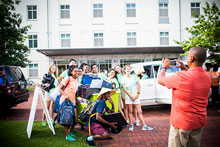 As first-year students move into residence halls this weekend, they will be greeted by hundreds of staff and fellow students who devote thousands of hours to help them feel at home on Emory's Atlanta and Oxford campuses.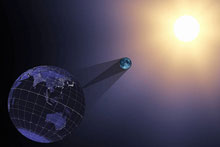 On Monday, August 21, a total solar eclipse will sweep the United States. Even though Atlanta lies just beyond the path of totality, Emory's class of 2021 will get to experience a nearly total eclipse while attending campus orientation.
Campus News »
Emory in the News »
PBS Newshour, Aug. 15
Washington Post, Aug. 15
U.S. News and World Report, Aug. 11
Chronicle of Higher Education, Aug. 9