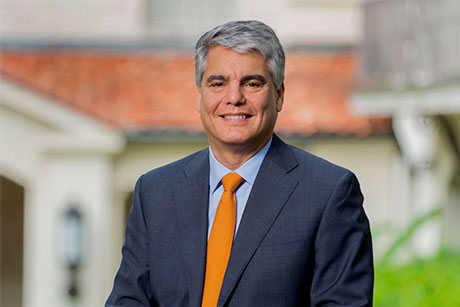 Gregory L. Fenves, president of The University of Texas at Austin, has been elected as the 21st president of Emory University by a unanimous vote of Emory's Board of Trustees. Fenves will assume office on August 1.
With supplies of medical personal protective equipment strained amid the COVID-19 outbreak, a cross-disciplinary team at Emory Healthcare and the Georgia Institute of Technology is working on a new effort to supply thousands of face shields to health care professionals on front lines.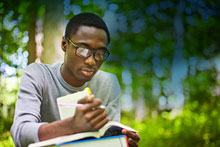 As they finish their senior year sheltering at home, 5,925 high school students learned March 25 that they are the final students admitted to Emory's Class of 2024. Leaders inside and outside the classroom, they are among the most academically talented students in the world.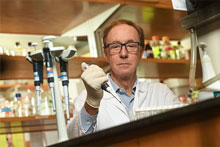 An oral antiviral discovered and developed at Emory can begin human trials. EIDD-2801 has shown promise for treating COVID-19.
Campus News »
Emory in the News »
Los Angeles Times, April 8
Chronicle of Higher Education, April 7
CNN, April 7
NPR, April 6