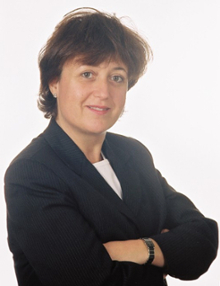 Roberta Kaplow, PhD, APRN-CCNS, clinical nurse specialist in the Acute Respiratory Intensive Care Unit (ICU) at Emory University Hospital, has been named a 2020 National Magnet Nurse of the Year by the American Nurses Credentialing Center (ANCC). Kaplow was recognized for Exemplary Professional Practice, a core component of the Magnet program for nursing excellence.
Kaplow is one of five National Magnet Nurse of the Year awardees for 2020. The clinical nurses were recognized by the ANCC for outstanding contributions in innovation, consultation, leadership and professional practice.
Awards were presented in each of the five Magnet Model Components: Transformational Leadership; Structural Empowerment; Exemplary Professional Practice; New Knowledge, Innovations and Improvements, and Empirical Outcomes.
"Roberta personifies exemplary professional practice within Emory University Hospital and the broader nursing community," says Nancye Feistritzer, DPN, RN, vice president of patient care services and chief nursing officer at Emory University Hospital. "Exemplary Professional Practice arises from a commitment to evidence-based care, high reliability, interprofessional collaboration and clinical inquiry. Roberta creates a nursing practice environment that supports nurses and their transdisciplinary colleagues to provide effective, efficient and safe care that achieves superior patient care outcomes."
"It is a true honor to receive this prestigious award from the American Nurses Credentialing Center," says Kaplow. "Exemplary Professional Practice embraces what nurses can achieve. Working in Emory's Magnet environment, focused on excellence in nursing, has afforded me the opportunity to help make a difference. It is a privilege to come to work every day with a team that values optimizing patient outcomes."
Kaplow joined Emory Healthcare in 2009 as a clinical nurse specialist in oncology at Emory University Hospital. She actualized the Emory Healthcare Care Delivery System that coupled Patient- and Family-Centered Care with the American Association of Critical-Care Nurses' Synergy Model for Patient Care, with the ultimate goal of providing safe, effective care leading to excellent patient care outcomes. She has authored more than 25 publications or presentations on the topic.
In 2018, Kaplow was named clinical nurse specialist in the Acute Respiratory ICU at Emory University Hospital. There, she has focused on nurses achieving specialty certification in their areas of expertise, with greater than 54 percent of nurses in the Acute Respiratory ICU achieving specialty certification to date.
For the last year, Kaplow has worked in the unit which cared for critically ill patients with COVID-19. As she leveraged her growing expertise for care of this patient population, she collaborated with colleagues to create new care delivery systems and protocols aimed at improving outcomes of care for these patients, while assuring clinician safety.
As an interprofessional member of the Emory Critical Care Center, and with Kaplow as the sole nurse co-author, the team reported on lower mortality rates for COVID-19 patients in the ICU who required mechanical ventilation, and published their findings early in the pandemic in the journal Critical Care Medicine. The Emory team found that mortality for ICU patients requiring mechanical ventilation was 35.7 percent, much lower than death rates reported around the world. While every death related to COVID-19 is tragic, the team felt it was important to publish findings to help other critical care units improve care.
Kaplow also collaborated with nurses at Emory University Hospital to develop the Warm Zone Method as a tactic to conserve personal protective equipment (PPE) use and to decrease time spent donning (putting on) and doffing (taking off) PPE. In the "warm zone," nurses were able to wear PPE for longer periods of time. In the critical care unit using the Warm Zone Method, gown use per nurse decreased by 45 percent.
"We are so proud of Roberta for being named a 2020 National Magnet Nurse of the Year by ANCC," says Sharon Pappas, PhD, RN, chief nurse executive for Emory Healthcare. "Her accomplishments, knowledge and advancements to nursing practice are many and her strategic thinking and commitment to evidence-based care, especially during a pandemic, have benefitted many patients, their families and the nursing profession."
---