The Little Pill That Could
Emory's George Painter led the discovery of molnupiravir, a key tool to fight COVID-19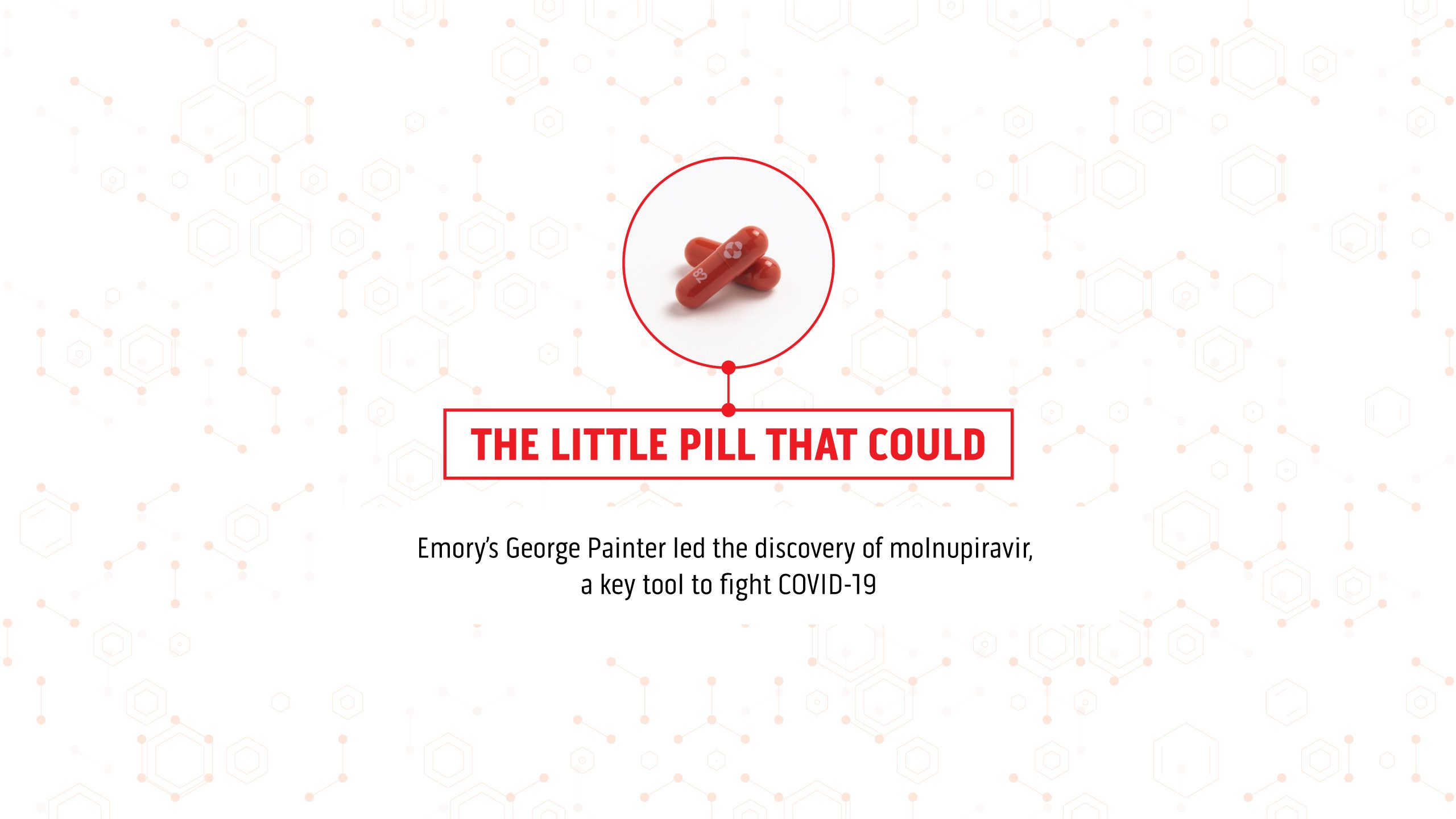 Molnupiravir, a promising potential weapon against COVID-19, was being developed years before the world faced the onslaught of a virus that has killed more than 5 million people in fewer than 24 months.
Before the first cases of pneumonia in Wuhan, China, George Painter — the CEO of DRIVE (Drug Innovation Ventures at Emory) and the director of the Emory Institute for Drug Development (EIDD) — was already working on an antiviral drug that could crush replicating coronaviruses.
And then the stakes jumped sky high in the early weeks of 2020.
The mortality, the pace of transmission of COVID-19 — it's all playing out in front of your eyes, impacting people's lives, their jobs, the economy, how the world functions. It's a drama you can't get away from, and that's the backdrop we have been working against.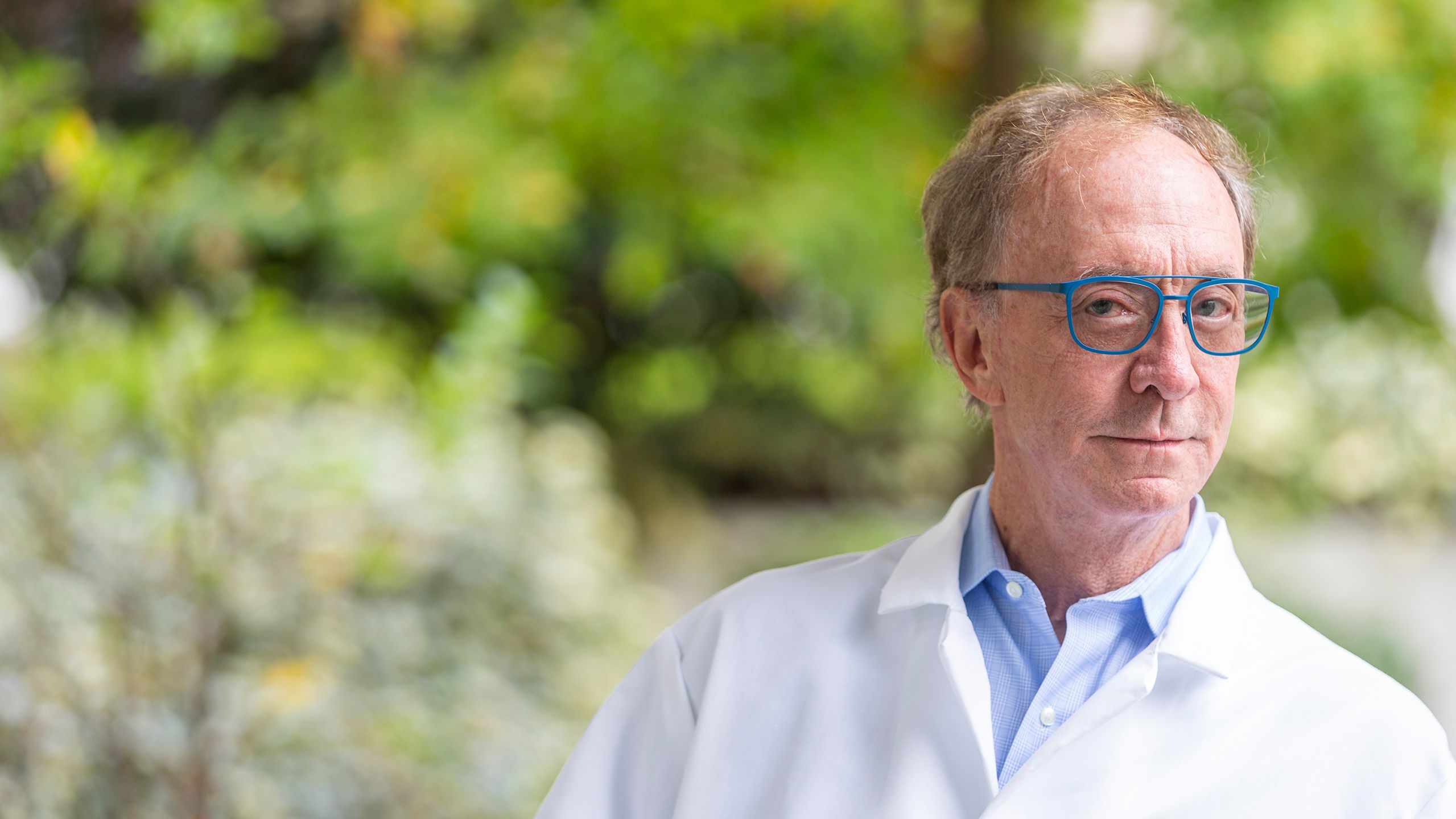 Breakthrough: Little is big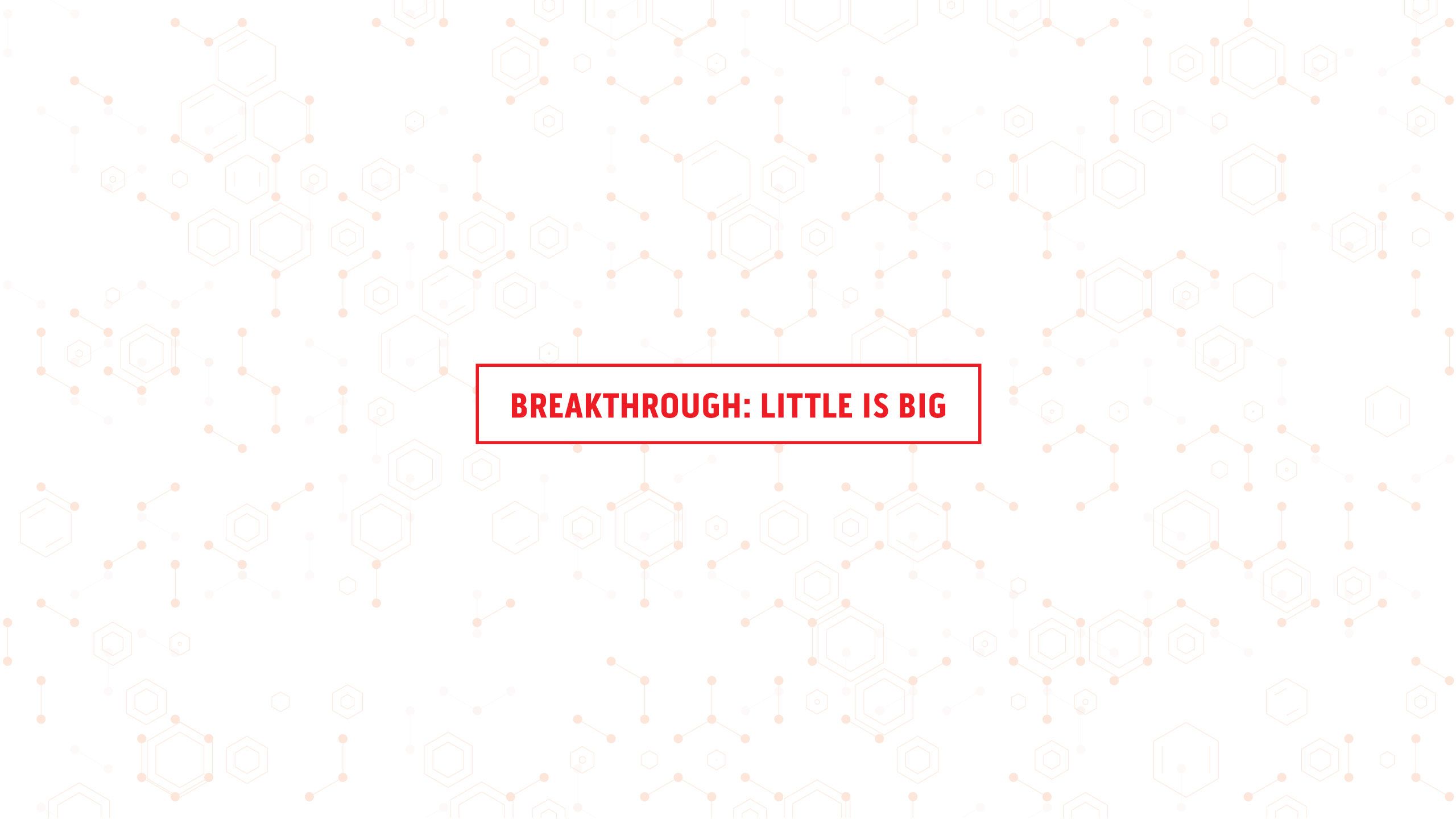 In November 2021, British regulators approved the use of molnupiravir for at-risk patients with mild to moderate COVID-19, making it the world's first approved oral medication for SARS-CoV-2.
Merck, which licensed rights to the drug in 2020, announced that in a final analysis of its phase 3 clinical trials molnupiravir reduced the risk of hospitalization or death by approximately 30 percent, compared to placebo, in patients with mild-to-moderate COVID-19. Offering an advantage over antivirals such as remdesivir, molnupiravir can be taken orally as a pill rather than intravenously.
On December 23, 2021, molnupiravir received Emergency Use Authorization from the U.S. Food and Drug Administration as an investigational oral antiviral drug for the treatment of COVID-19. In that light, Painter allows himself a moment to take it all in.
It has been an emotional time. I have spent my career as a drug developer, always nose down, getting things done, and I hadn't even thought about the magnitude of what was happening and the breadth of the impact molnupiravir might have. When it was announced and there was immediate response globally, it was a little overwhelming, to tell the truth.
This pill that has the world talking was originally being developed as a remedy for soldiers against Venezuelan equine encephalitis virus, which had been weaponized during the Cold War. The compound, though, proved to have broader efficacy, including activity against highly pathogenic coronaviruses such as the original SARS-CoV and its distant relative, Middle East respiratory syndrome (MERS) virus.
"Our goal when we started was to discover antiviral agents for influenza and emerging diseases, including highly pathogenic coronaviruses," Painter says. "Because we were doing that, we were able to quickly redirect our efforts to address COVID-19."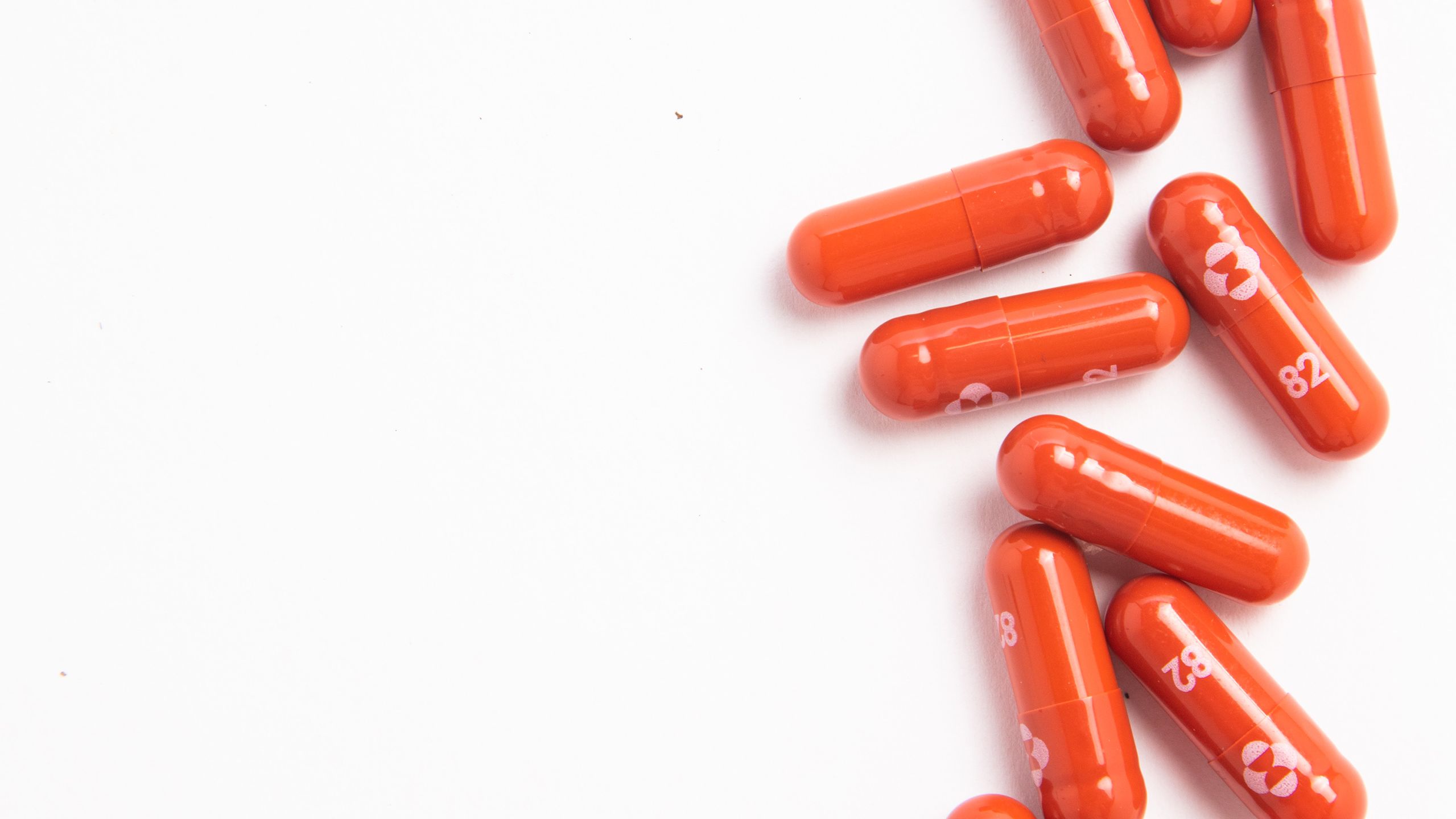 An Emory education and career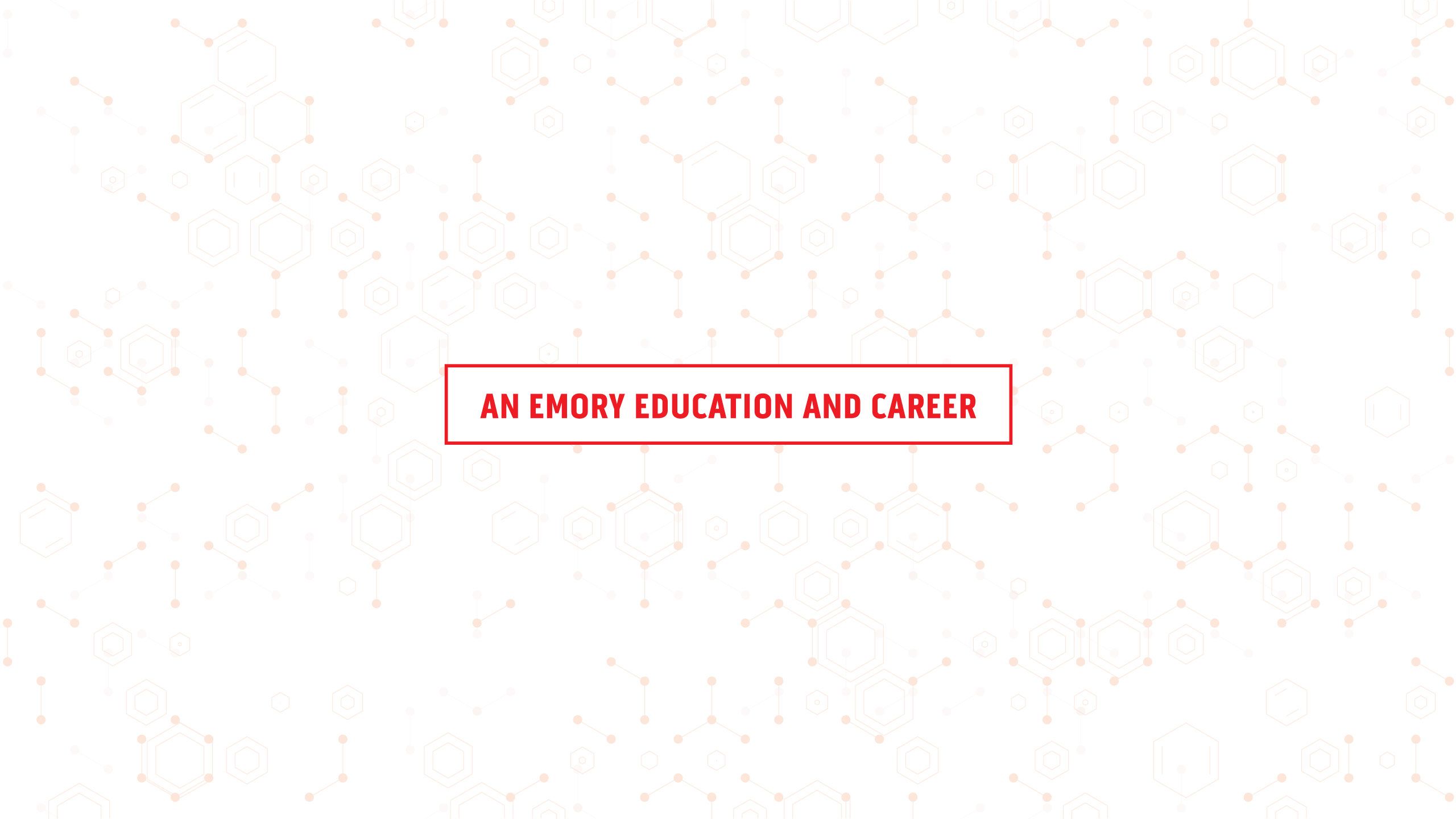 While a student at Emory, Painter earned a BS in chemistry, an MS in physical organic chemistry and a PhD in synthetic chemistry. As the first person in his family to attend college, Painter never imagined that he would someday be developing drug therapies to address some of the world's most feared diseases.
Yet, at Emory, he was fortunate to swim in waters that would become a who's who of drug discoverers.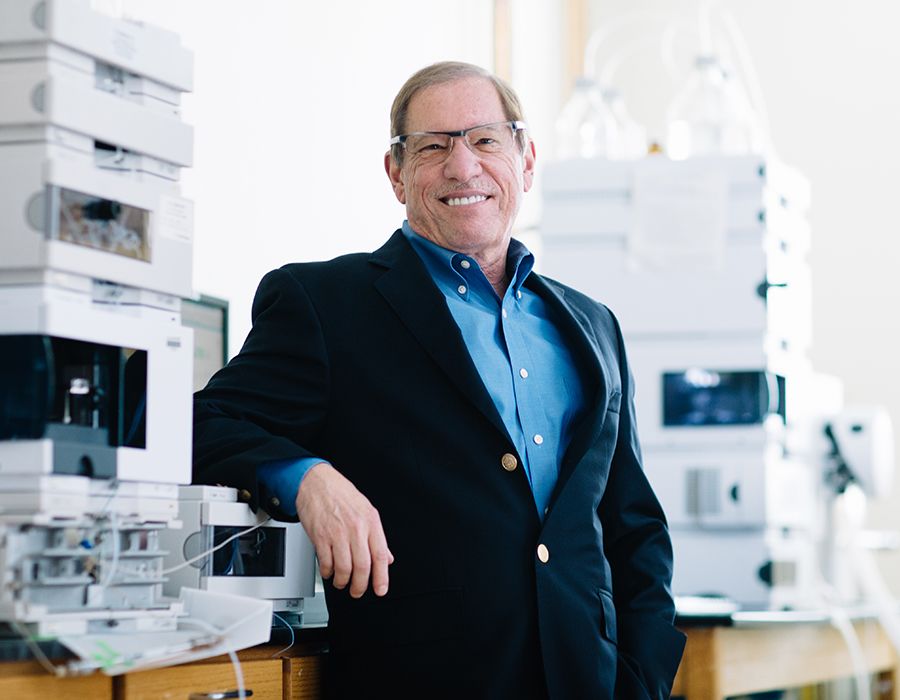 Painter was a senior graduate student when he first met Dennis Liotta, a young chemistry professor at the time, who would discover crucial antiretroviral drugs that have been taken by more than 90 percent of HIV-infected people who are in treatment in the U.S. Today, Liotta serves as the Samuel Candler Dobbs Professor, a co-founder of DRIVE and executive director of the EIDD.
Over the course of his career, Painter has been devoted to developing antiviral drugs. He has served in executive leadership as well as research and development positions at several pharmaceutical companies, including Wellcome and GlaxoWellcome. His record speaks for itself: he has been a co-inventor on more than 120 patents, fourteen of which have led to commercially available drugs or combinations for the treatment of hepatitis B, HIV, and smallpox.
When he weighs this moment against the experience of advancing treatments for HIV, Painter says, "I felt strongly about the HIV days, but this is the highest-impact program I've been in. Everything's supercharged because, frankly, the world was almost on its knees. So, the emotion around it, the intensity, was boiling."
In 2013, Painter returned to Emory to lead DRIVE, a nonprofit drug development company owned by the university and focused on viral diseases of global concern. Its unique mission: to be nimble in advancing drug discovery and to operate with the focus and efficiency of an early-stage biotechnology company.
Instead of focusing on profit, though, it would turn its attention to emerging viral diseases that commercial entities were unwilling to address. DRIVE would take advantage of the resources of Emory's renowned research enterprise while also leveraging industry expertise. In this way, it increases the probability that promising drugs will be sufficiently advanced to be licensed by industry and developed for the ultimate benefit of the public.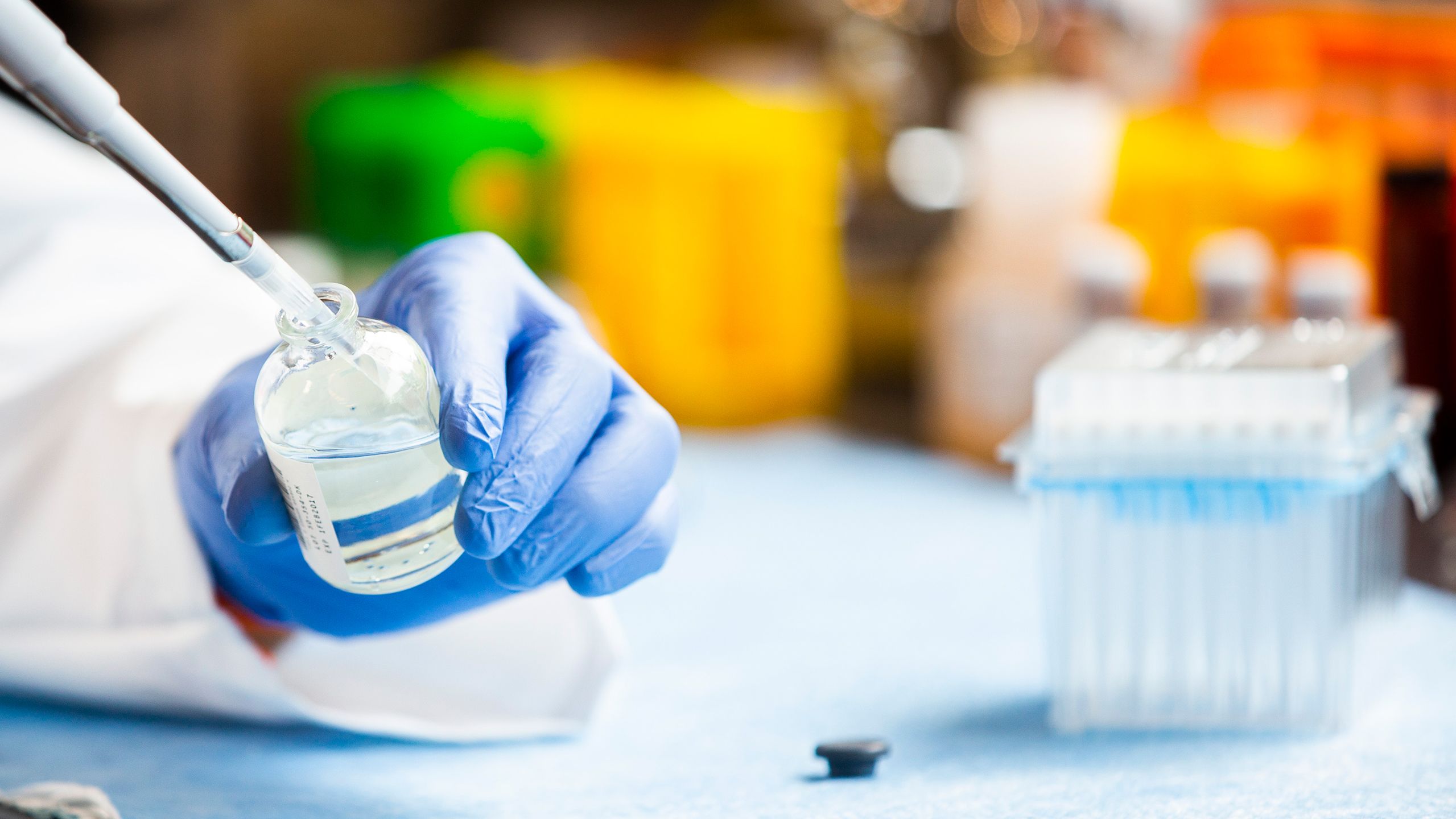 Responding to a request in 2013 for proposals from the Defense Threat Reduction Agency, Painter began focusing on screening compounds that could interfere with the replication of Venezuelan equine encephalitis viruses.
Spread by mosquitoes and found primarily in Central and South America, this family of viruses can infect humans and are also considered potential biological weapons. Outbreaks of the related Eastern equine encephalitis virus have been reported recently in the United States, and infections have a high mortality rate.
"We wanted an oral drug because we needed something easily used by a soldier exposed to weaponized virus or something that could be self-administered in the case of a public health emergency," Painter says.
Among the compounds he and his team identified was
N4-hydroxycytidine, or NHC, a chemical relative of molnupiravir. A ribonucleoside analog, it looks like a building block of RNA — one that could fool the enzyme that replicates RNA viruses' genetic code and thus be incorporated into their genomes.
Painter and his team unexpectedly discovered that they needed to modify NHC so that it could be absorbed readily in the intestine, thus in part leading to the creation of molnupiravir. At that point, as a lab designation, NHC was called EIDD-1931, while molnupiravir was termed EIDD-2801.
Painter and the team thought EIDD-1931 and EIDD-2801 might work against other RNA viruses such as chikungunya, a growing problem in Florida and Texas, as well as influenza. Flu was considered the biggest potential infectious disease threat, especially if a strain emerged from birds or pigs that escaped most people's existing immunity.
"We found that the compound was active against a number of viruses in a lot of different families," Painter says. "That is a rather unique property of ribonucleoside analogs and actually fortuitous given the number of threats RNA viruses pose to public health."
Another attractive feature of ribonucleoside analogs: viruses have difficulty developing resistance to them and so would potentially be less able to mutate into more dangerous variants.
The active form of molnupiravir, NHC, works by tricking the enzymatic machine that copies the virus's RNA genome into making errors. Unlike remdesivir, Gilead's COVID-19 drug, it does not stop the machine in its tracks. Instead, when enough errors accumulate in viral RNA, the virus can't replicate efficiently."The virus loses its ability to infect and cause damage," Painter says.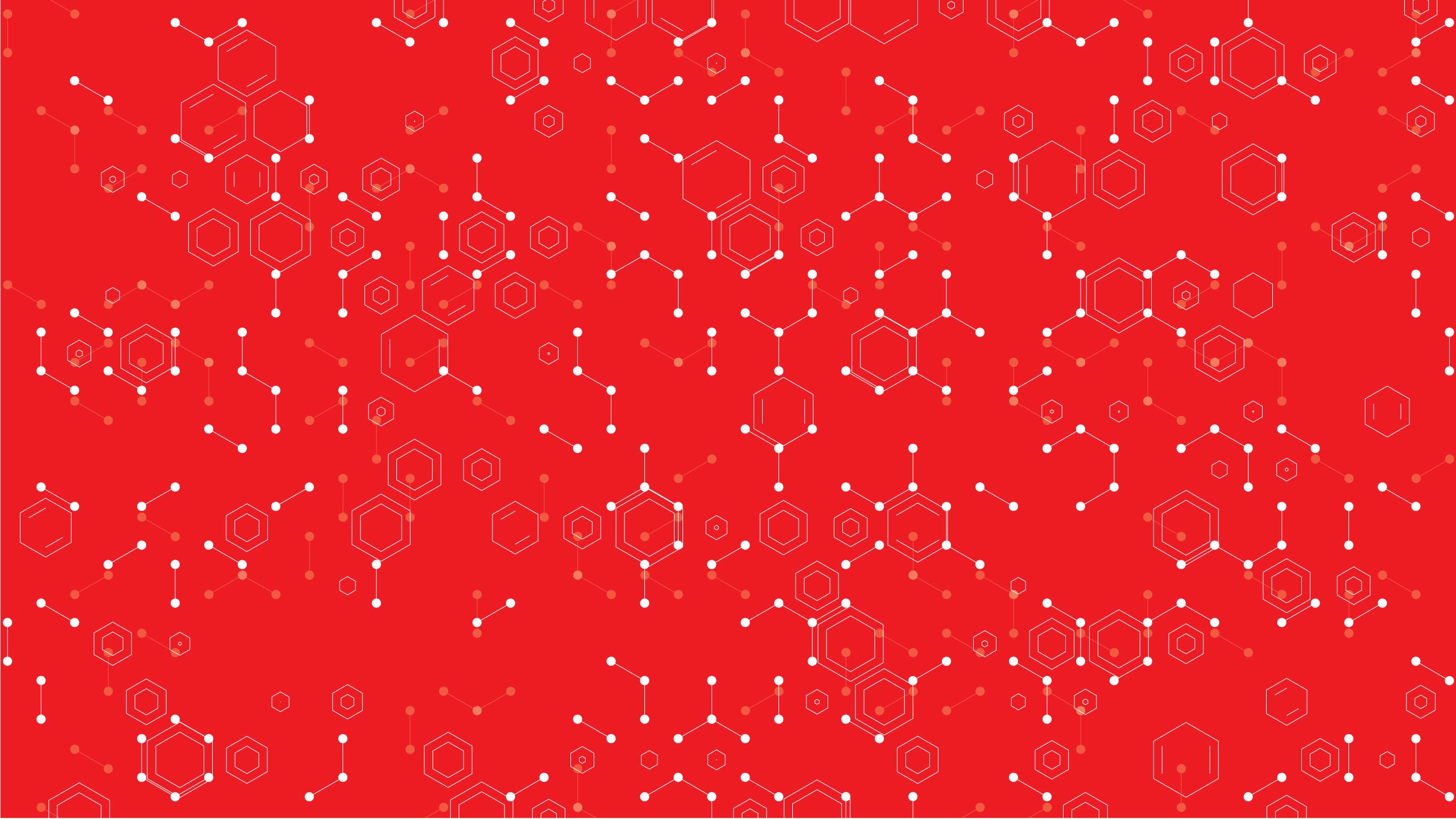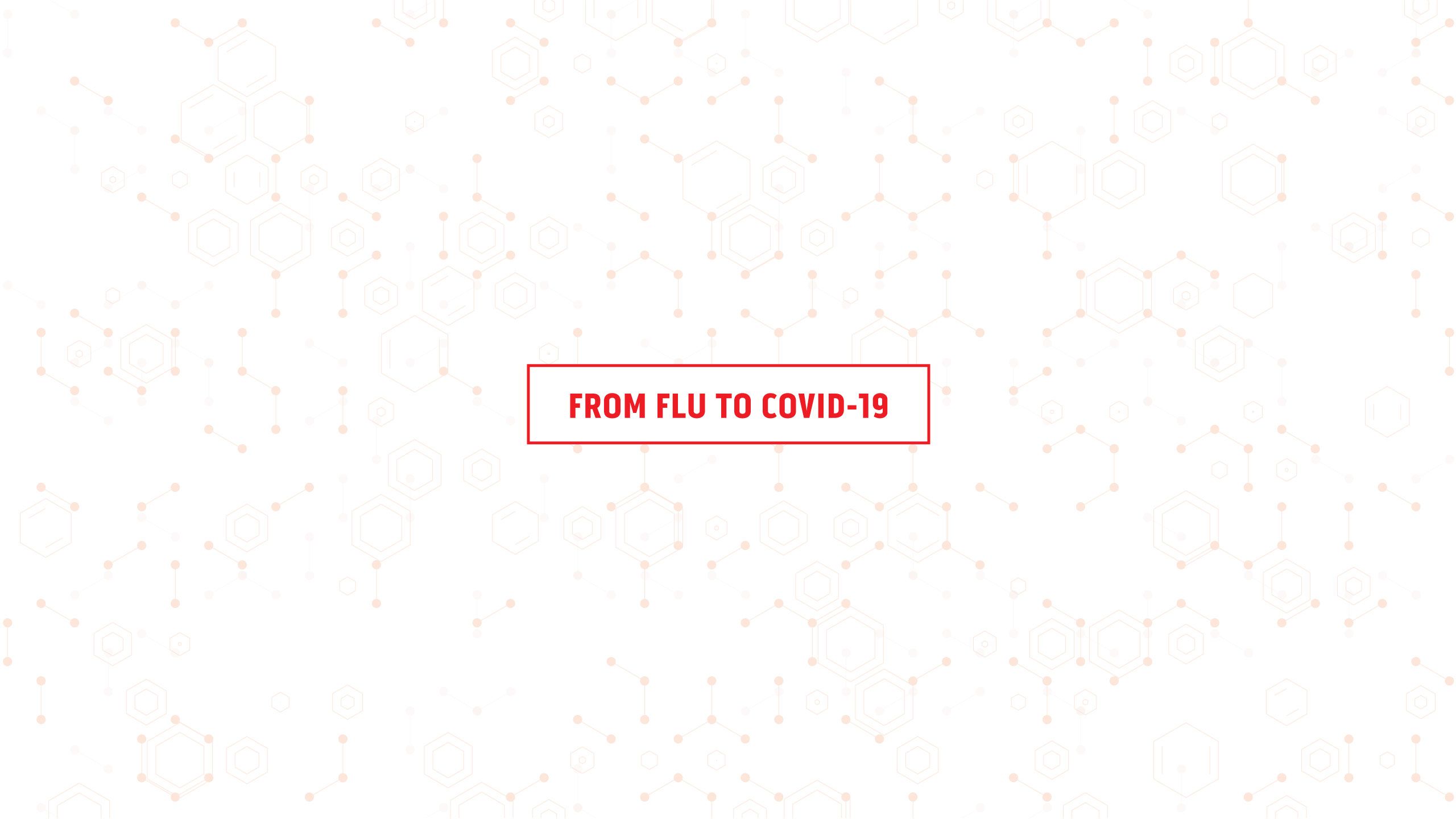 The National Institute of Allergy and Infectious Diseases, intrigued by the promise of EIDD-2801 against influenza, awarded the EIDD a contract in 2019 to deepen their study. At the time, Painter and DRIVE were busy assembling the data that would advance the drug sufficiently to transfer to industry and support the submission of an Investigational New Drug application to the FDA, a step that is required to allow clinical trials to begin.
Along the way, Painter asked some of the world's top virologists to confirm his team's initial findings. DRIVE provided EIDD-2801 to virologists who specialized in various RNA viruses, including Mark Denison at Vanderbilt University, Richard Plemper at Georgia State University and Ralph Baric at the University of North Carolina.
These labs worked to successfully confirm Emory's initial findings, including that EIDD-2801 blunts disease severity and suppresses viral spread in animal models with influenza infection, further building the case for the drug's potential to fight the flu.
By November 2019, it was confirmed that the compound was effective against another coronavirus, MERS. When the pandemic began, Painter says he and the EIDD team believed EIDD-2801 would work against SARS-CoV-2, and they began directly testing it against the virus.
"It was very potent," Painter says. "We asked our collaborators to test the drug in animal models with SARS-CoV-2 and they found it to be very effective. At that point, I thought, 'OK, there is the distinct possibility that this will make a big difference in the emerging pandemic.'"
These are unusually upbeat words from Painter, who through trial and error has learned to hold back hope until the science is decisive. As he says, "I've spent my life doing drug development, and one of the things that's happened to me is I never celebrate too early."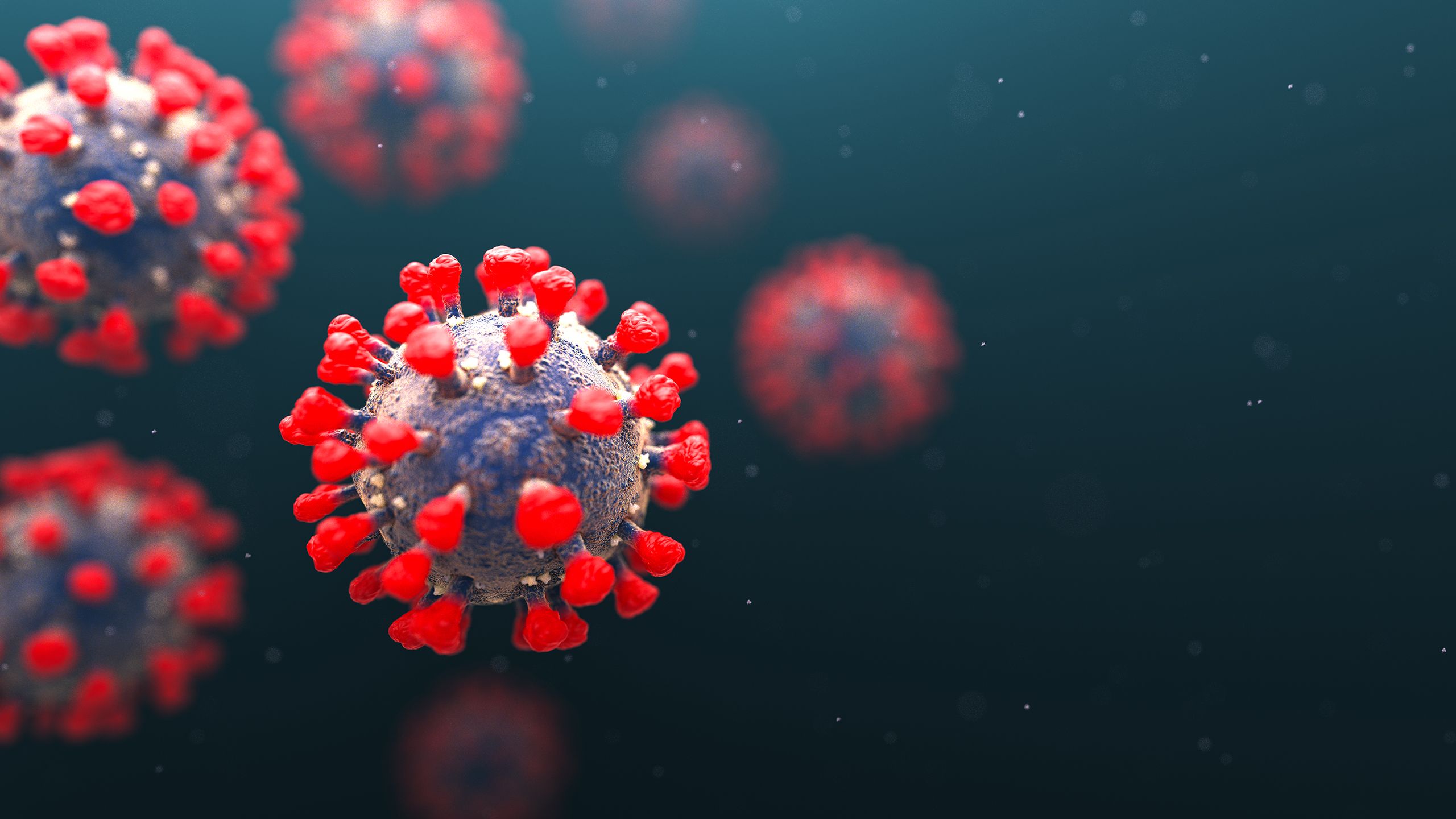 As COVID-19 began rapidly spreading around the world, Painter and DRIVE COO David Perryman were locking down the strategy and looking for industrial partners who might be able to move the drug rapidly into clinical trials to address the growing pandemic. Emory's government contract was geared toward influenza, and both Painter and Perryman understood that a private company might be able to act more quickly with a coronavirus.
"The big issue was time," Painter says.
In January 2020, Painter met Wendy Holman, CEO and
co-founder of the company Ridgeback Biotherapeutics. Their initial discussions were not about coronaviruses; however, she and her husband, Wayne Holman, had experience developing an antibody against Ebola and were eager to contribute to the fight against COVID-19.
A decisive moment had arrived: COVID-19 was a test of DRIVE's model for how to bridge university and industry research to address rapidly emerging infections that would ultimately benefit patients.
With the extensive data that Emory scientists and DRIVE's collaborators accumulated on the activity of the drug in animal models with viral diseases, Ridgeback was able to obtain FDA approval for phase 1 testing in humans. Knowing they were racing against a deadly virus, DRIVE and Ridgeback moved quickly to announce a collaboration in March 2020 to move EIDD-2801 into clinical trials, with Ridgeback licensing the technology from DRIVE.
What happened with molnupiravir shows the strength of our system. The federal government funded us initially. We worked hard for many years to discover and develop molnupiravir to anticipate and address emerging infections. In the face of the pandemic, we moved the drug quickly into the hands of biotech, and it quickly got through phase 1.
In short order, Ridgeback organized and funded an initial study of healthy volunteers in the United Kingdom, which showed that the drug was safe, with few adverse events reported. Ridgeback then organized and funded a double-blind, placebo-controlled phase 2 clinical trial testing the drug in American outpatients with COVID-19 symptoms.
In spring 2021, the results were announced: the drug could eliminate coronavirus from patients who received it within five days.
Having brought molnupiravir to this point, Painter reflects on the virus, the national climate and what it has meant to have a horse in this race.
"These are people's lives," he notes, "and molnupiravir is a direct intervention at a time when people are weary and there is a lot of frailty in our infrastructure. So, when I think about our ability to intercede and make a difference, it's overwhelming."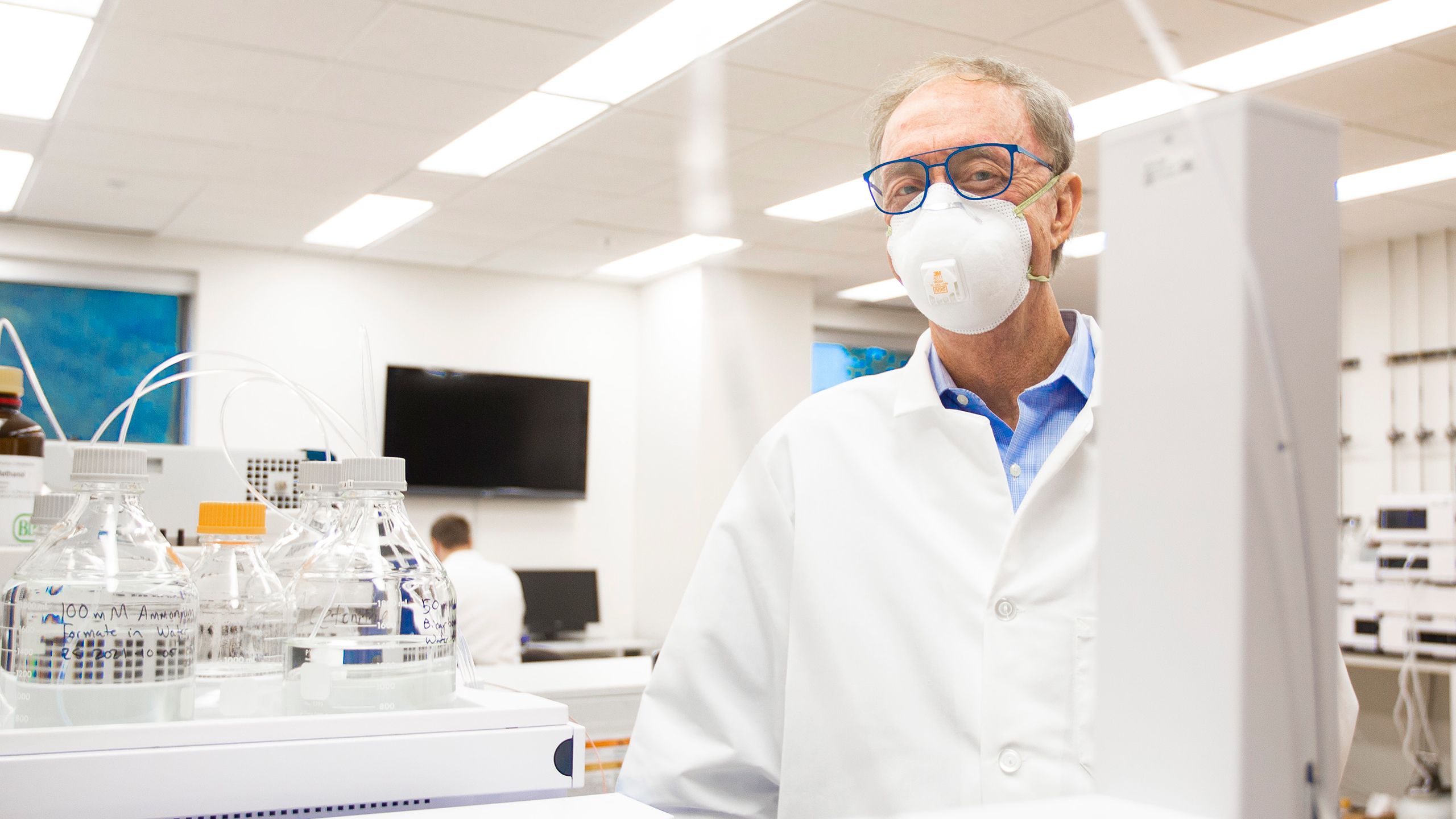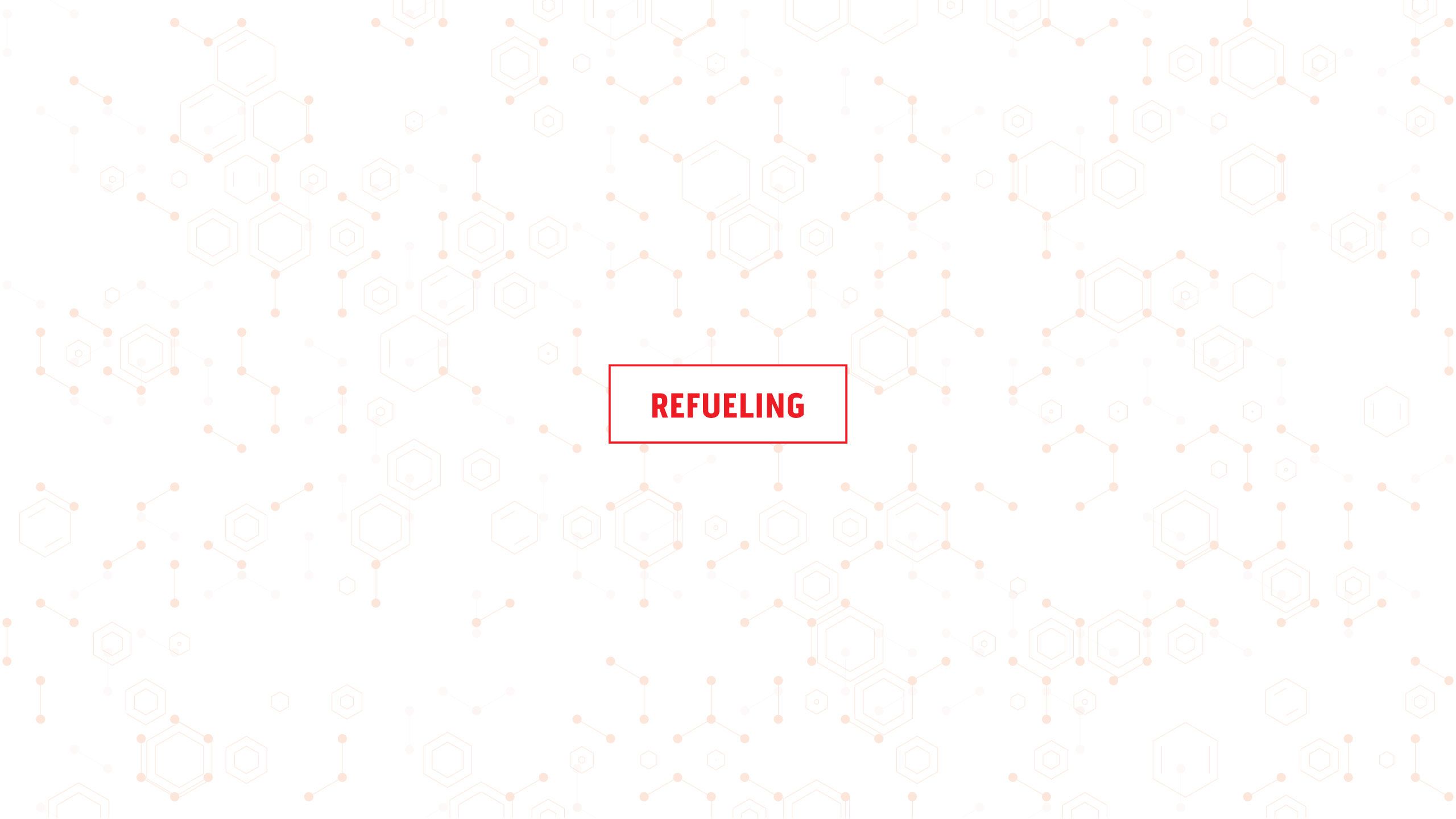 Painter is one half of a husband-wife drug-development team educated at Emory. While she was working in Dennis Liotta's lab, Gwendolyn (Wendy) Powell, who was pursuing a master's in organic chemistry, met Painter.
Wendy Powell Painter, a physician with extensive experience in drug development, now works at Ridgeback as chief medical officer, overseeing the development of molnupiravir.
The Painters average five to six hours of sleep a night. It is not an exaggeration to say that, for now, the work owns them. "I always wake up thinking about this," he admits. "And if I don't, Wendy does."
The Painters, who have three children, say the workload of the last year and a half has made them closer. "The good news is that we are in it together," he says. "It helps that you don't have to come home and explain why you're staring into space."
His mind races ahead to other potential challenges. "At my heart, I'm a scientist. To me, it's fascinating, very captivating," Painter adds. "But you can't help but ask, 'What happens when the next one comes along?'"
What's next?
Preparation is the key. Painter and his colleagues are already working on Lassa fever, a viral disease that is endemic in West Africa, is transmitted by rats and infects hundreds of thousands of people each year, as well as many other potential pandemic threats.
"We actually have a new lead molecule that treats very bad arenaviruses, things like Lassa fever," he says. "It's active against a lot of other hemorrhagic fevers, which is a big unmet medical need in a large part of the world."
Editor's note: The text was revised on Nov. 29 to reflect Merck's updated clinical trials results for molnupiravir.
About this story: Text by Quinn Eastman. Photos by Emory Photo/Video. Design by Laura Dengler.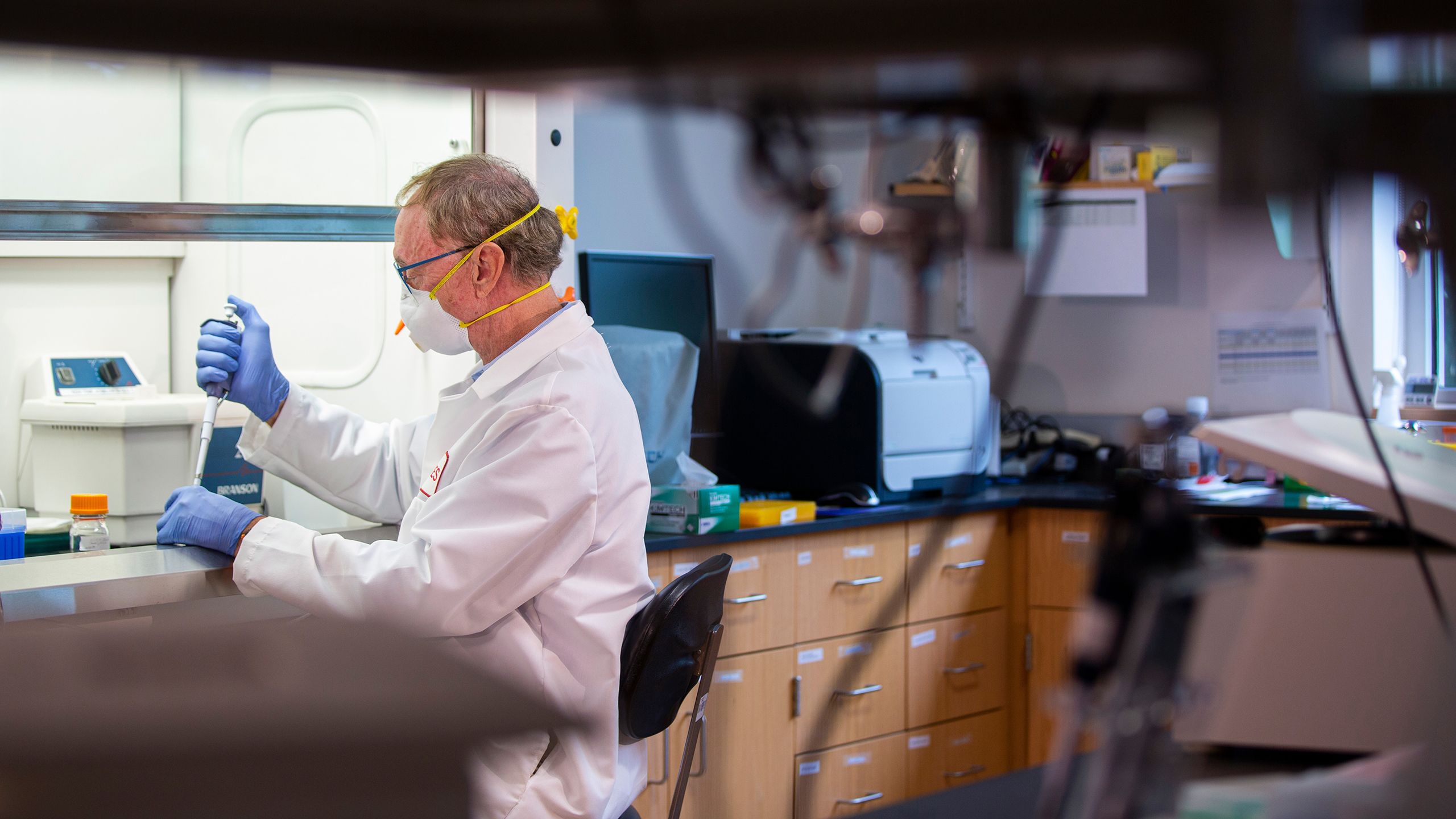 Whence the name molnupiravir?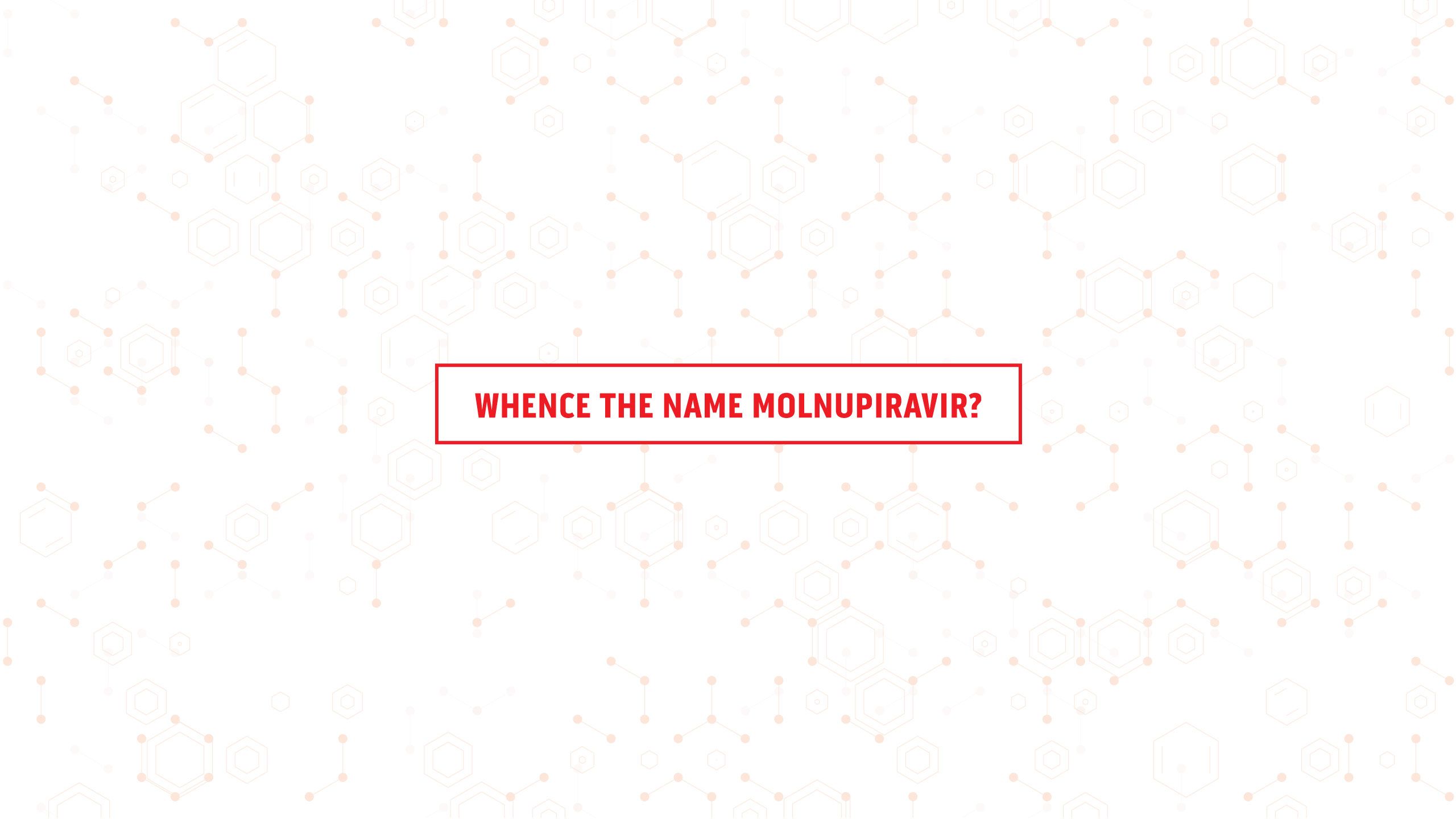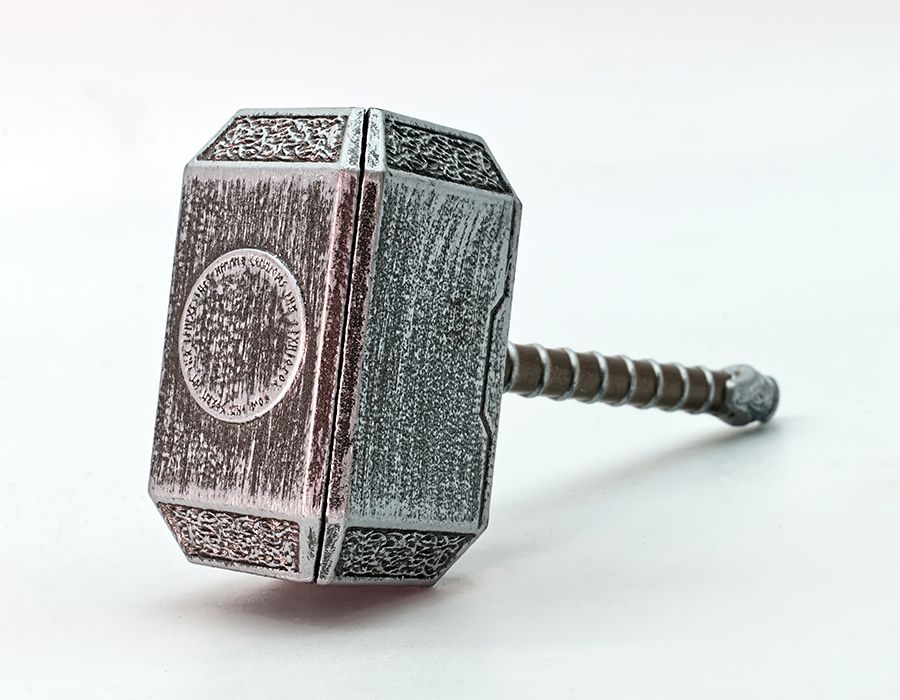 The name "molnupiravir" came out of a conversation between Painter and Wayne Holman. Painter had been musing about a story called "The Hammer of God" from science fiction writer Arthur C. Clarke, describing the impending collision of the Earth with an asteroid. Holman turned the phrase around, thinking of the Marvel Studios movies his children enjoyed, featuring the Norse god Thor. In Norse legend, Mjölnir was the hammer Thor used to smite the serpent that encircled the world.