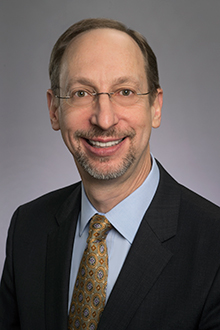 The following message was sent May 30 to the Woodruff Health Sciences Center community by Emory Healthcare CEO Jonathan S. Lewin.
We have been battling COVID-19 for the past several months and have seen the destructive power of this new threat to our communities and especially to communities of color. In the midst of the hard work, stress, and fear of the pandemic, the resurgence of highly publicized acts of racism is a painful and difficult reminder of an ongoing struggle in those same communities.
I believe that here in the Woodruff Health Sciences Center, whether in the clinical setting, research laboratories, or classrooms, our diversity of backgrounds is one of our greatest strengths. In the midst of the many achievements in addressing COVID across the Woodruff Health Sciences Center, I have never been so personally disappointed and outraged as I am now by the recent senseless and inexcusable racist actions across our nation and even in our own state. The names Ahmaud Arbery, Breonna Taylor, and George Floyd are the latest in what has been a continuous series of reprehensible actions across this nation. 
None of us were naïve enough to imagine that racism did not exist before these horrific incidents, and many in our community have personal experience with racism and bias. Indeed, our nation's ongoing history of structural and sustained racism, along with systemic disparities of justice and healthcare, have resulted in far too many examples of violence and injury against people of color, and this fundamental injustice is deeply distressing and must be ended.
Our aspirations for a racism-free world seem so very, very far away. For that, we should all be sad, angry, and at the same time energized to do all that we can to serve as forces of change to support each other, regardless of race, and to confront both racism and the racists who would seek to divide and damage. I am so proud of the diversity of the Emory community, and how our sense of purpose and common commitment to our work has allowed us to provide outstanding care to our patients during the pandemic. And I know that I am more determined than ever to ensure that our Emory community continues to confront and address racism as we strive to embody the best values of our institution and of our nation. 
As President Sterk said in her passionate message earlier today, "These senseless acts strike at the heart of Emory's commitment to upholding equity, diversity, and inclusion. Now, more than ever, we must stand together against intolerance and racism." I could not agree more.  Thank you all, both individually and collectively. We are blessed to have a tremendous melting pot of contributors across the Woodruff Health Sciences Center, and we are blessed to have you as part of our WHSC family.
Jonathan S. Lewin, MD, FACR
Executive Vice President for Health Affairs, Emory University
Executive Director, Woodruff Health Sciences Center
President, CEO, and Chairman of the Board, Emory Healthcare
---