Facing international scrutiny, a professor steps up to defend the truth of the Holocaust. While intensely training for the Olympic Trials, an Emory undergraduate insists on continuing his advanced studies in math. Determined to help young people, a theology student becomes the university's oldest graduate of 2016.
Staring down the curse of Alzheimer's disease, a family joins in Emory research so that others may benefit. After surviving a horrific accident, an Emory employee reaches out to thank the colleagues and physicians who supported her.
The heart of Emory is the people who come here to learn, teach, work, help and heal. Meet 10 of the individuals and families from across the university who inspired us this year.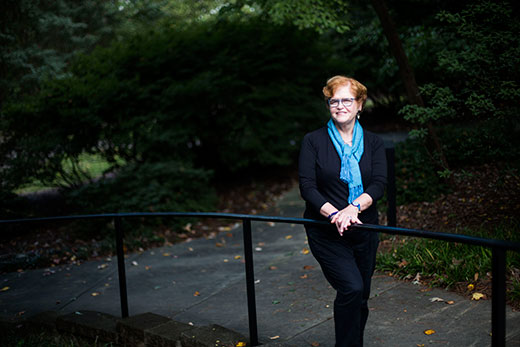 It would have been easier to say nothing, simply to ignore a preposterous assertion. But in the face of public claims by British Holocaust denier David Irving that the atrocities never happened, Emory University professor Deborah Lipstadt knew she couldn't stay silent.
As a leading scholar of modern Jewish history and Holocaust studies, Lipstadt instead chose to challenge what she considered a deep distortion of an unassailable historical truth. Irving sued her for libel, and in 2016, "Denial," a major feature film inspired by Lipstadt's internationally publicized legal battle, opened in theaters across the country and abroad.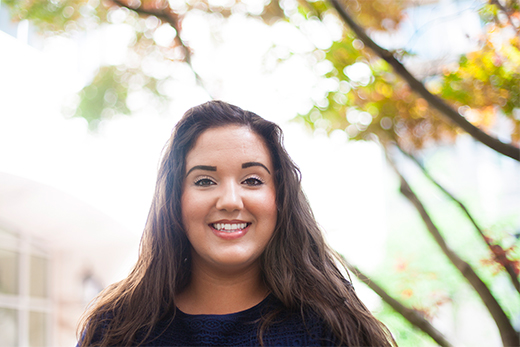 When Haley Reid was accepted into the Nell Hodgson Woodruff School of Nursing, she knew it would be a life-changing experience. As a first-generation graduate, her academic accomplishments were a source of pride for the whole family.
But during her two-year journey toward becoming a nurse, she experienced a series of personal tragedies that threatened to derail dreams and would have caused many people to give up. Two weeks after Reid started nursing school, her father unexpectedly passed away. His death caused financial hardships that included the loss of her childhood home. A year later, her mother was diagnosed with cancer through a routine screening. Despite it all, "quitting wasn't an option," says Reid.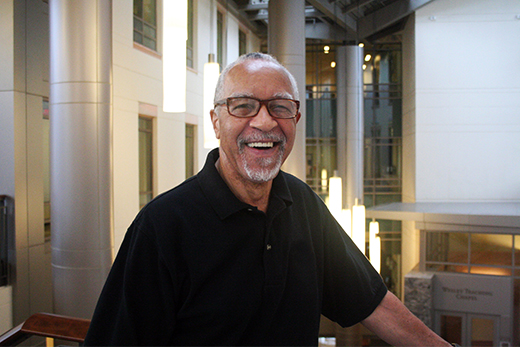 Hurl Taylor first experienced prison ministry in Heidelberg, Germany, at the end of an impressive 20-year career in the U.S. Army. He served as president of an Army organization called Protestant Men of the Chapel, a group that traveled regularly to German prisons housing English speakers.
Fast-forward three decades and a second successful career as a lawyer: Taylor, age 77, graduated in May in the first class of students to earn Candler School of Theology's newest degree, the Master of Religion and Public Life. The oldest graduate in the Class of 2016, Taylor believes his Candler degree is the perfect way to help expand the calling that has been percolating since his days in Germany: providing Christian education to incarcerated youth.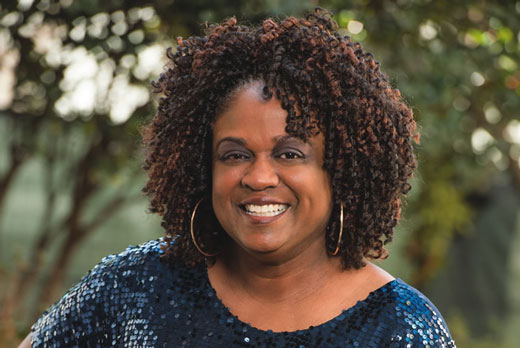 Sylvia Ennis, a clinical business manager at Emory School of Medicine, was driving to work on a cool morning in January 2013 when the unthinkable happened: a towering pine tree crashed down on her car, a limb piercing her torso and pinning her to the seat.
For more than three weeks, she was kept in a medically induced coma; she endured multiple surgeries and faces ongoing nerve damage. But three years after an accident that many would consider unsurvivable, Ennis reached out to thank the Emory colleagues and physicians who supported her throughout her ordeal.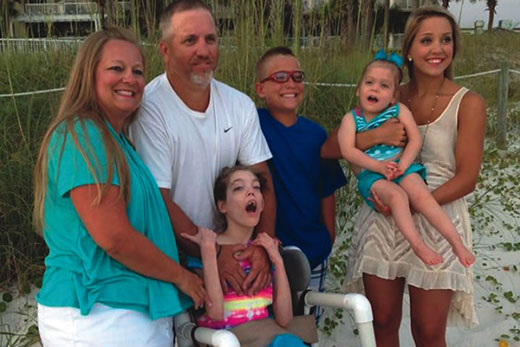 For most of her life, 19-year-old Jordan Stinchcomb's parents thought she had cerebral palsy. Jordan was born by emergency Cesarean section with the umbilical cord wrapped around her neck, and had to be resuscitated. Her parents assumed that lack of blood flow and oxygen at birth had damaged her brain, causing her inability to walk and speak.
Pam and Tony Stinchcomb had two more children, Jenna and Jake, who were born without similar difficulties. Then when Jordan was 13, her youngest sister Jessie was born, and soon showed similar signs of neurodevelopmental issues. Referred to Emory, the family finally got a diagnosis: Both girls have N-glycanase-1 deficiency, a rare disorder that only recently had been identified.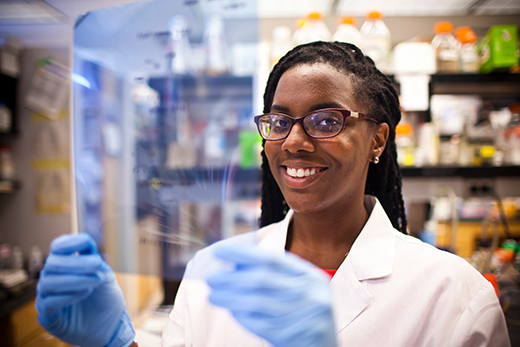 In 2006, MaKendra Umstead's mother was diagnosed with breast cancer. Her mother's journey through the treatment process had a profound effect on Umstead's academic trajectory. Inquisitive by nature, Umstead was inspired to research cancer after her mother's experience — from the initial diagnosis to approaching 10 years of being cancer-free — generated more questions than answers.
Today, Umstead is a graduate student in Cancer Biology, a sub-program of the Laney Graduate School's Graduate Division of Biological and Biomedical Sciences. Her research is focused on processes that might lead to better cancer treatments.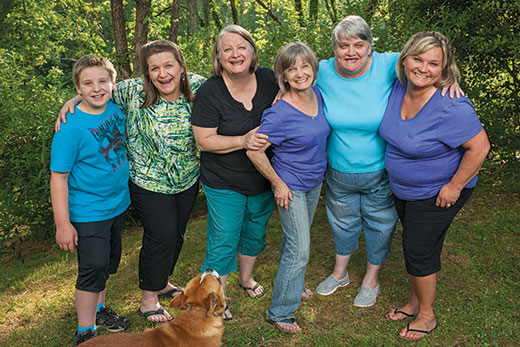 Alzheimer's disease often runs in families, but the risk that runs through the Chastain family's bloodline is higher than researchers have encountered before. Faced with what some would consider a genetic curse, family members are determined to help others. 
So many have participated in Emory studies of Alzheimer's disease — close to 200 so far, with about 100 being actively monitored — that it has become nearly a family pastime. "This family sees very clearly what is happening and is motivated to help us discover what causes the disease," says Allan Levey, director of Emory's Alzheimer's Disease Research Center. "We owe them a large debt, one I hope we will be able to repay someday."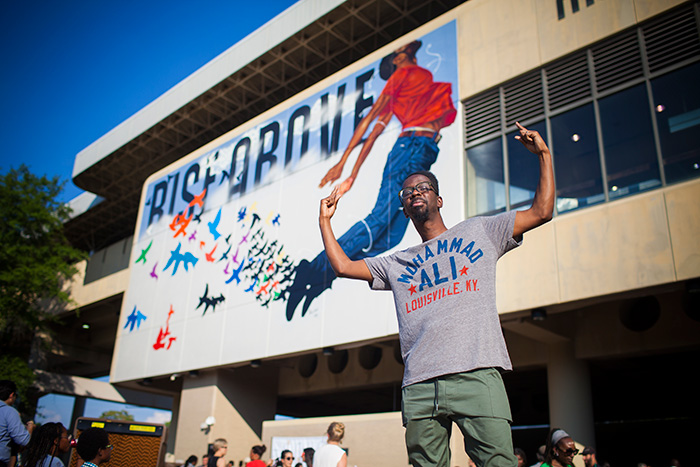 The image soars high above the ground — a young man frozen in a joyful, belly-first leap, arms thrown back, a thick rainbow of birds exploding from the soles of his dark sneakers. And the message soars, too, simple and inspiring: "Rise Above..."
For acclaimed artist and Emory PhD student Fahamu Pecou, the public art installation at Atlanta's King Memorial MARTA station easily represents his largest canvas yet, offering an opportunity to explore true public scholarship, create art that engages area residents, and stimulate both thought and dialogue.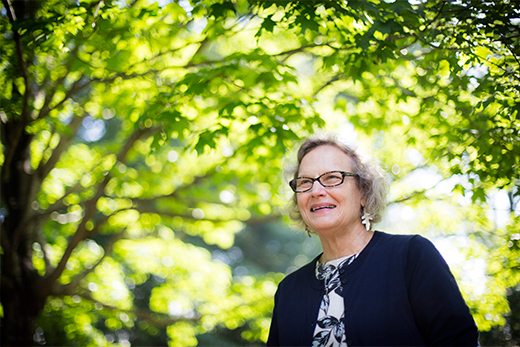 Ask Oxford College biology professor Eloise Carter how she was drawn to study the natural world and she pauses, as if both considering her answer and savoring the thought of this, her life's work. "I often wonder that myself," Carter acknowledges with a soft laugh.
In truth, the rolling, wooded hills of northwestern Georgia where she played as a child were her first classroom. And for more than 30 years, Carter has taken her love of experiential learning with her into both conventional classrooms and the fields and mountains of Georgia — her other classrooms — as a biologist, botanist, ecologist and educator.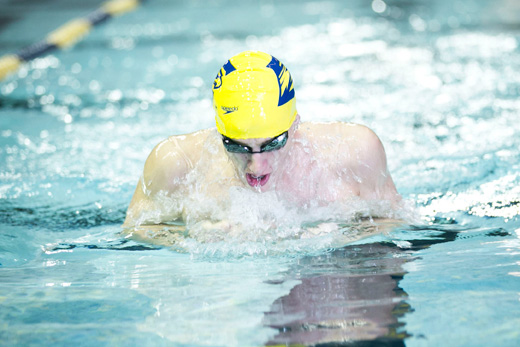 With only days to go before the 2016 Olympic swim trials last summer, Emory senior Andrew Wilson stood among the nation's top-ranked swimmers in the 100-meter breaststroke, recording the fastest time in a U.S. pool in 2016, and ranked sixth in the 200 — an almost-unheard-of feat for a Division III swimmer who wasn't even a top recruit when he joined Emory's swim team.
But as he took a year off from classes to train for the Olympic trials at the University of Texas at Austin, one of the nation's top NCAA Division I programs, Wilson — a double major in physics and applied math — didn't want to leave his studies behind, choosing to continue tutoring with Emory math professor Ken Ono. And when his times fell just short of making the Olympic team, Wilson headed back to Emory to complete his degree and continue setting NCAA swimming records.
---