Anyone following the nail-biting Georgia Senate or Governor's races this fall has very likely heard from several of Emory's internationally-known political experts. This year's Senate and Governor's races are the closest in several decades, and for the first time in many years, national and international political attention is focused on Georgia.
Political science professors Alan Abramowitz, Merle Black and Andra Gillespie are among the Emory public scholars lending their expertise to countless studies, conferences and reporters focused on the mid-term elections.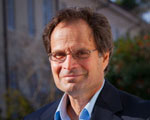 Abramowitz, who specializes in national politics and polling, will brief a large group of foreign reporters being hosted by the U.S. Department of State on the Georgia Senate and Governor's races. Post-election, he'll be speaking to the Atlanta chapter of the American Jewish Committee. Abramowitz has been quoted recently in The Financial Times, NPR, The Huffington Post, The Washington Post and The Atlanta Journal Constitution.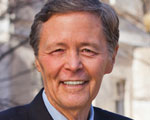 Black, an expert in Southern politics, will spend election night on local ABC affiliate WSB-TV, and will brief foreign reporters for the U.S Department of State the day after the election. He's been quoted recently in front-page stories about the Senate race in The New York Times and USA Today, and by PBS News Hour and Christian Science Monitor.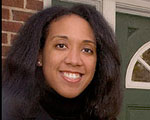 Gillespie, an expert on voter mobilization and race in elections, just completed a study on African-American voter turnout in key battleground states, including Georgia, with the Joint Center for Political and Economic Studies.  In the weeks leading up to the election, Gillespie has been quoted in The Washington Post, TIME, Christian Science Monitor, Newsweek and NPR. She's also a frequent contributor to political coverage at local NBC affiliate WXIA-TV and on cable network Al Jazeera America.
In the event of a runoff for one or both Georgia races, which Abramowitz says is looking more and more likely, Emory's political experts are prepared to weigh in during the rush of media coverage sure to follow until voters head back to the polls.
Here's a sampling of election analysis from Emory's political experts:
Strengths and weaknesses of the candidates:
David Perdue & Michelle Nunn: Analyzing the Georgia Senate candidates
Nathan Deal & Jason Carter: An in-depth look at the Georgia gubernatorial candidates
Analysis of campaign ads:
Dissecting Campaign Ads: David Perdue & Michelle Nunn (Merle Black)
Dissecting Campaign Ads: Nathan Deal & Jason Carter (Merle Black)
Analysis of political polls:
Can we trust polls to predict elections? (Alan Abramowitz)
Media highlights:
Merle Black in The New York Times
Andra Gillespie in The Washington Post
---