2020 in Photos
Resilience and Resolve in an Extraordinary Year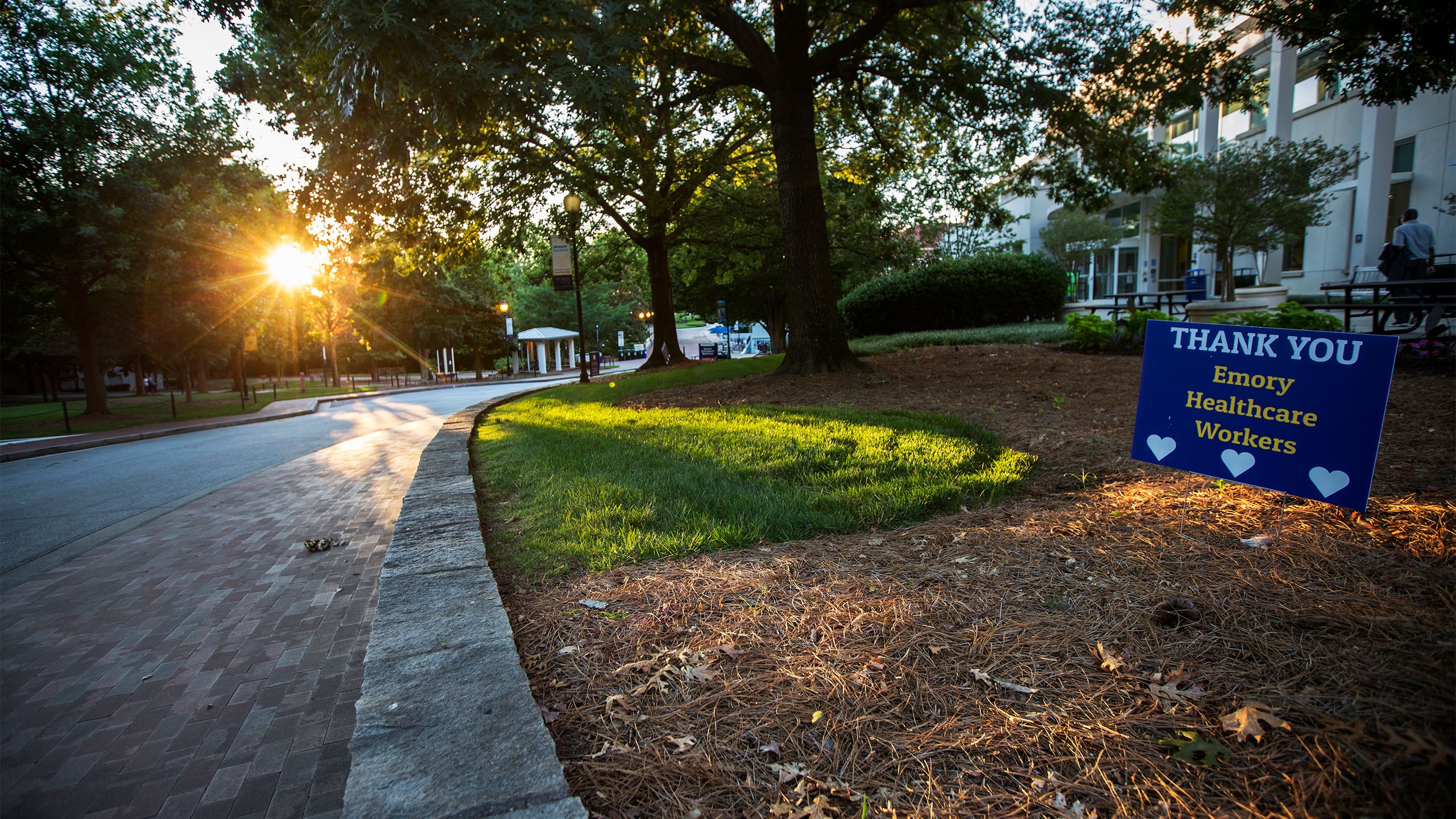 2020 began for Emory as most new years do — with the excitement of students returning for the start of the spring semester, the anticipation of coming together for campus events, and the promise of new discoveries and knowledge.
But within weeks, students left to learn from home, faculty and staff transitioned to teaching and working remotely, and researchers and health care providers pivoted to help the world address the threat of the novel coronavirus. And when some were able to carefully return to Emory's campuses for the fall semester, it was to a very different environment.
Combined with Emory's biggest COVID-19 headlines, these photos tell the story of an extraordinary year, as students, faculty and staff met unprecedented challenges with resilience and resolve.
Please note: Photos are best viewed horizontally.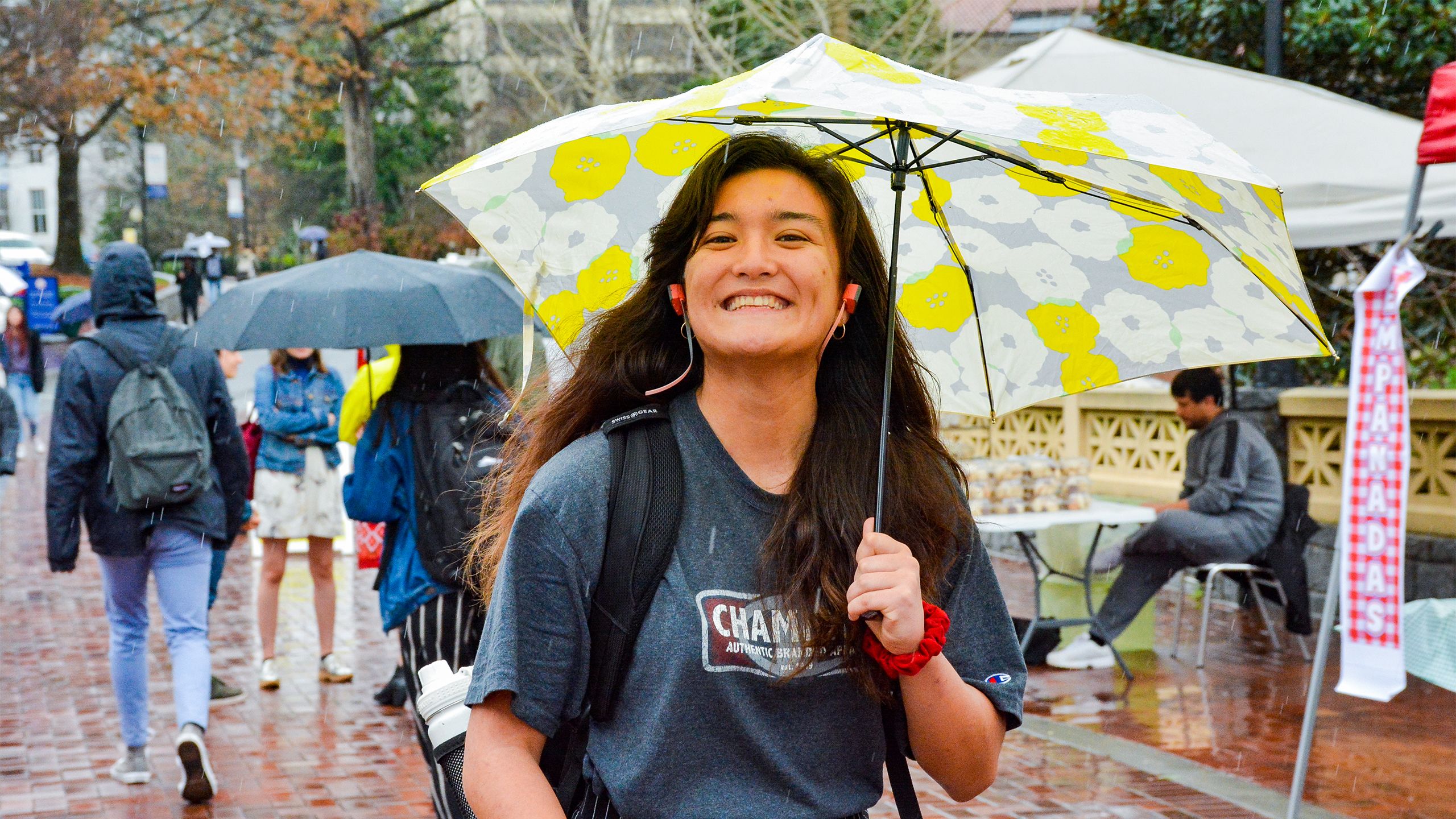 The weather may have been rainy, but students were all smiles Jan. 14, greeting friends and professors on the first day of spring semester classes for undergraduates.
---
Jan. 21: The first case of the novel coronavirus is confirmed in the United States.
Jan. 24: Emory launches its first webpage with coronavirus updates for the campus community, which later becomes the comprehensive Emory Forward website. To date, Emory Forward has received more than 1.2 million page views.
Jan. 24: The Emory News Center publishes its first article about the illness that will later be known as COVID-19: "What you should know about the new coronavirus."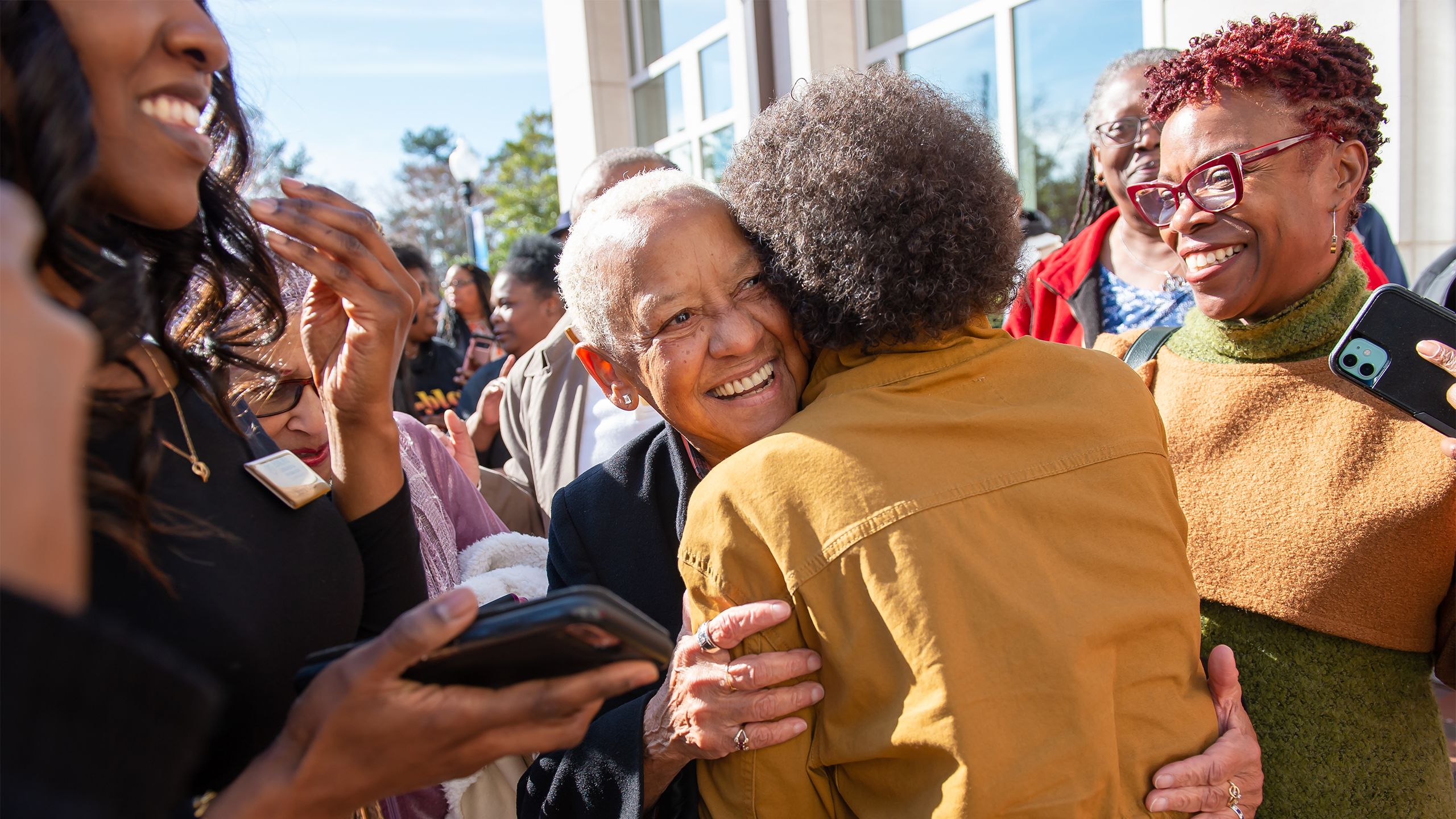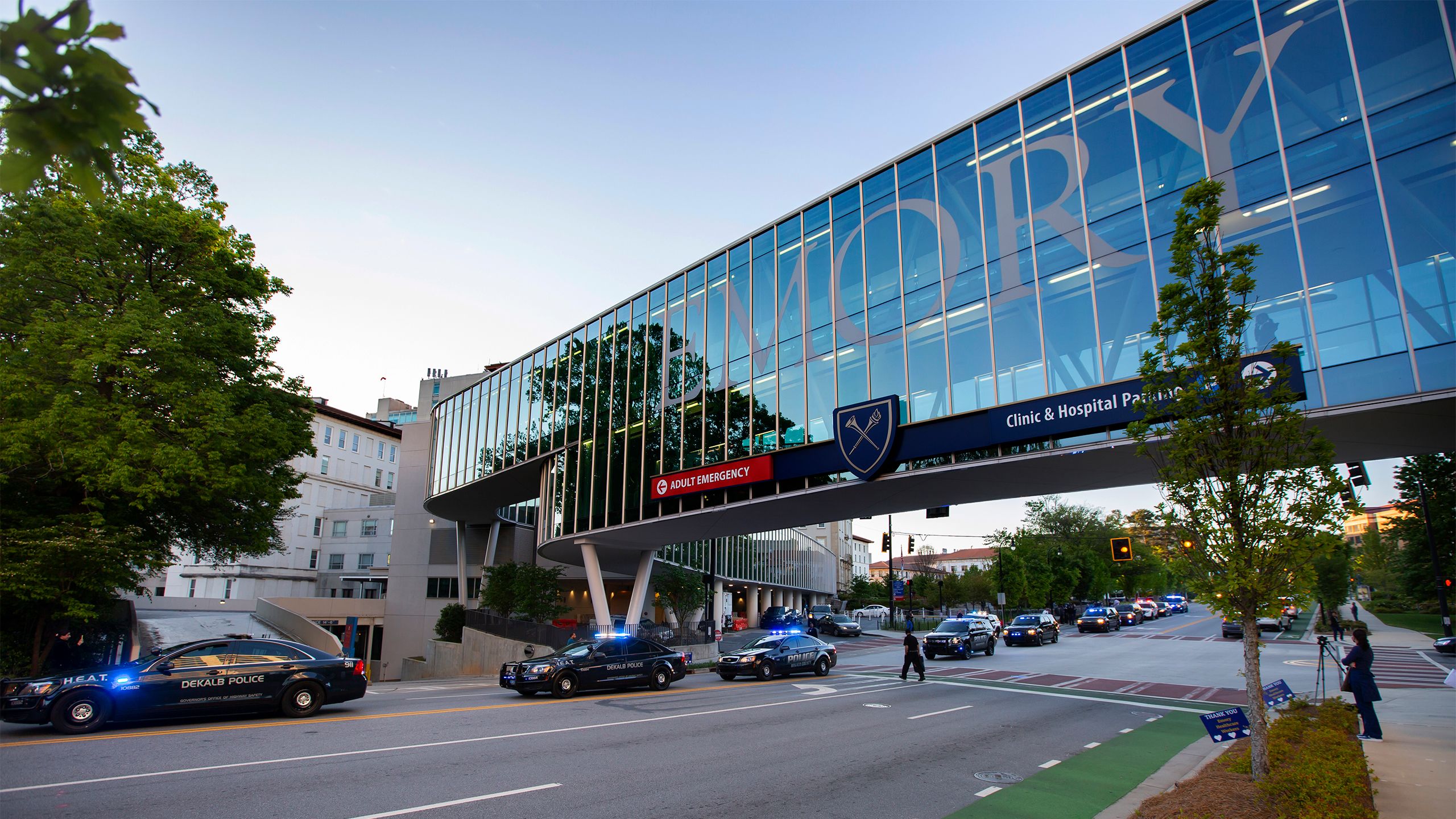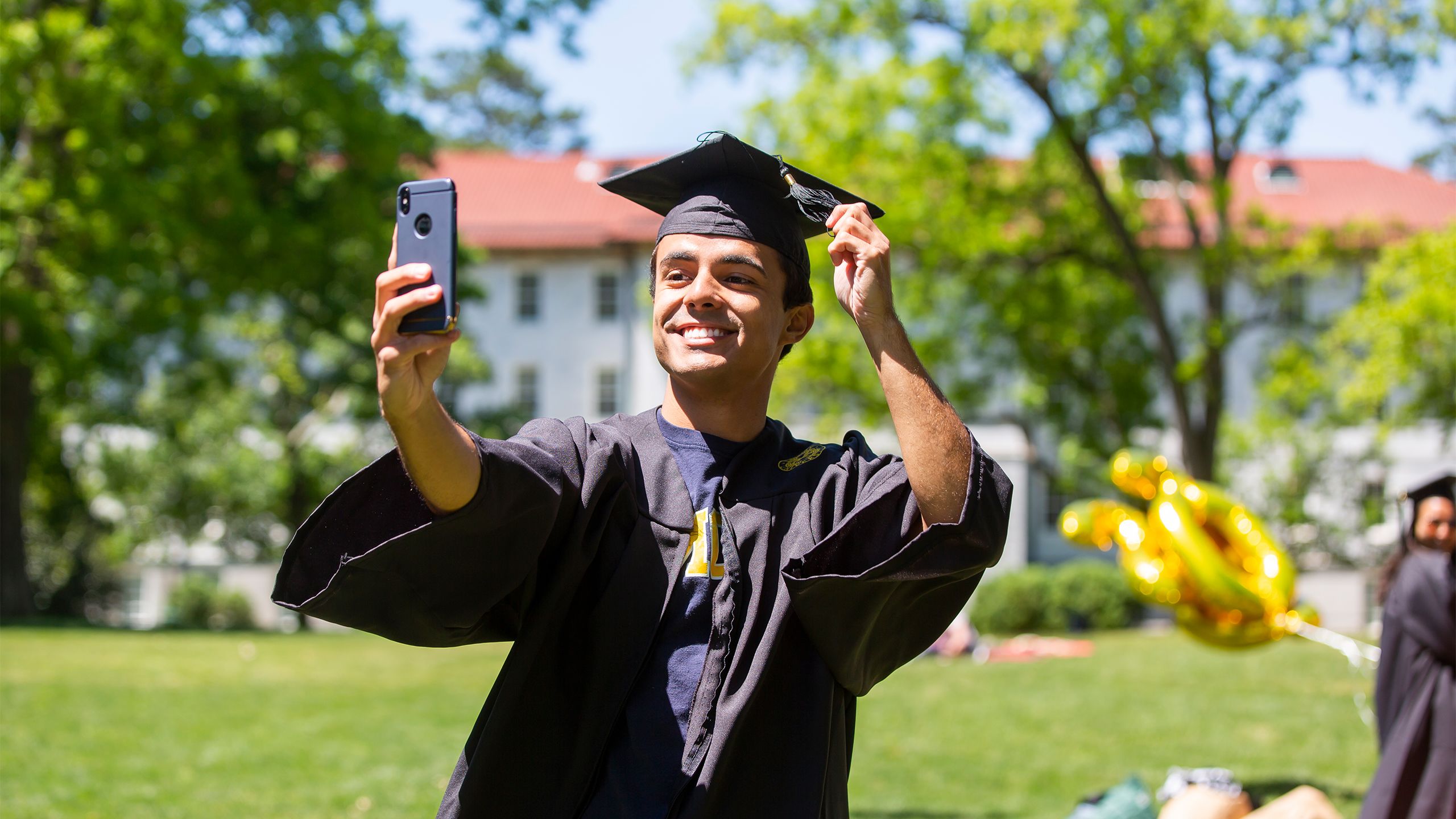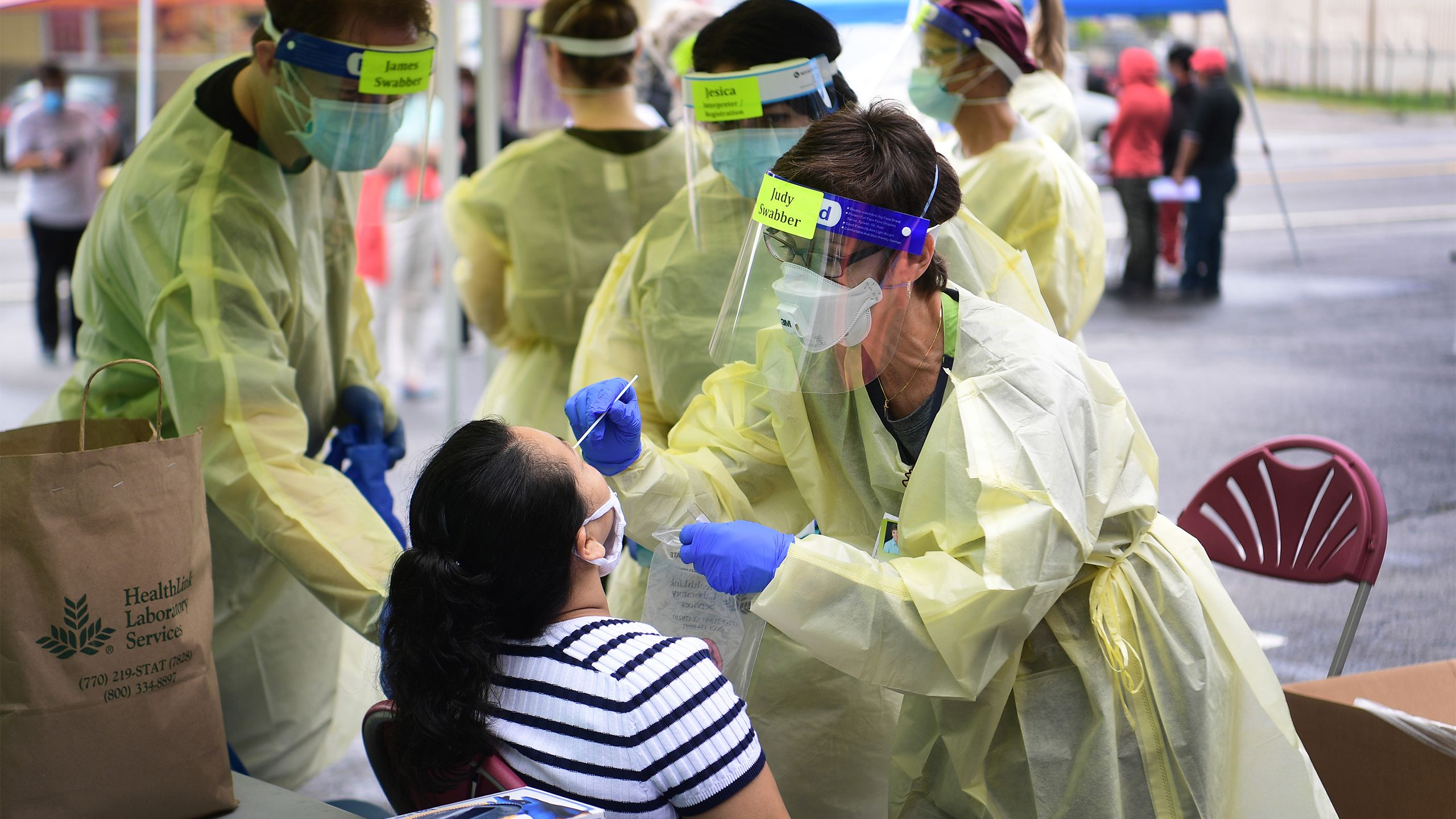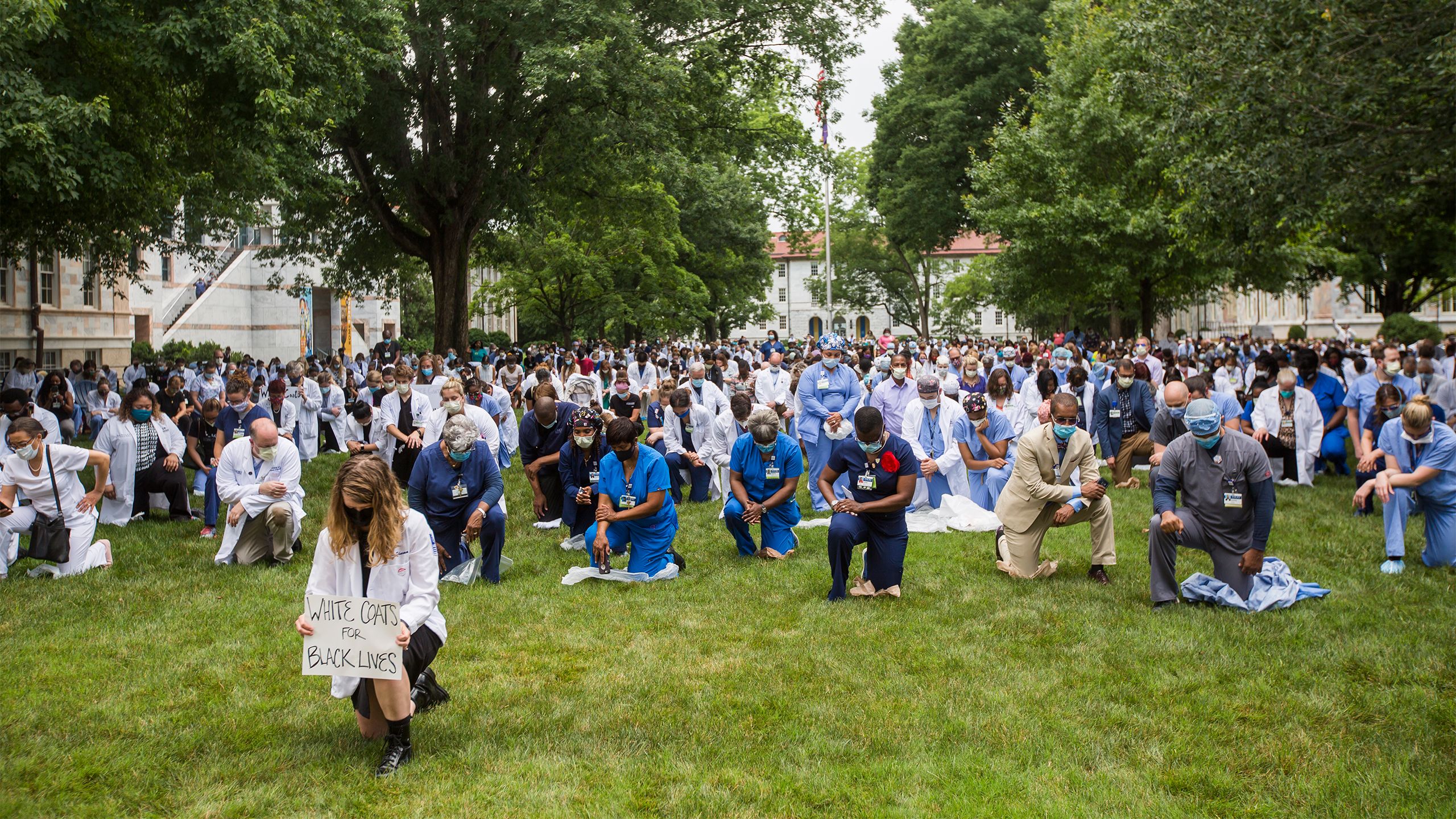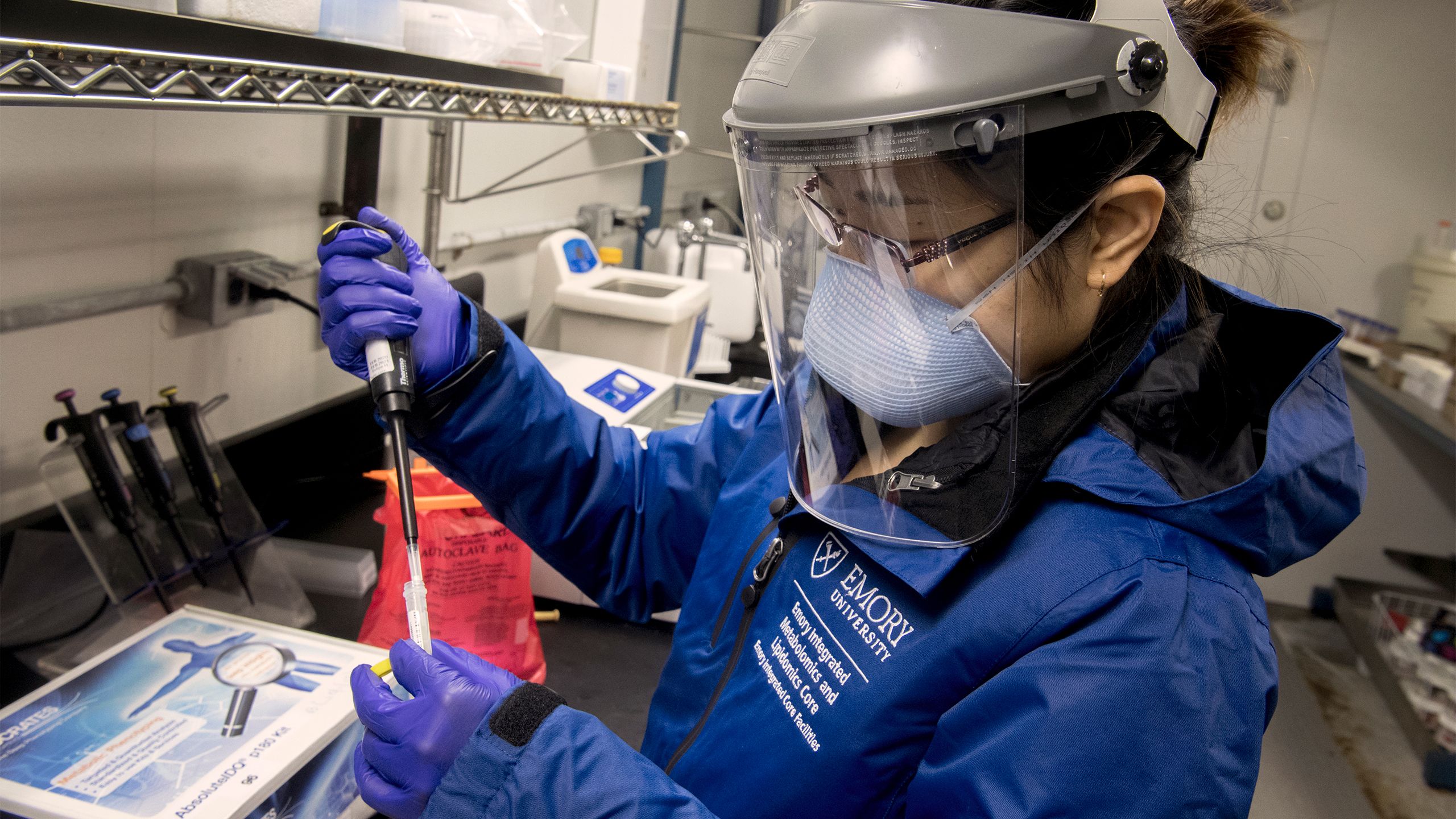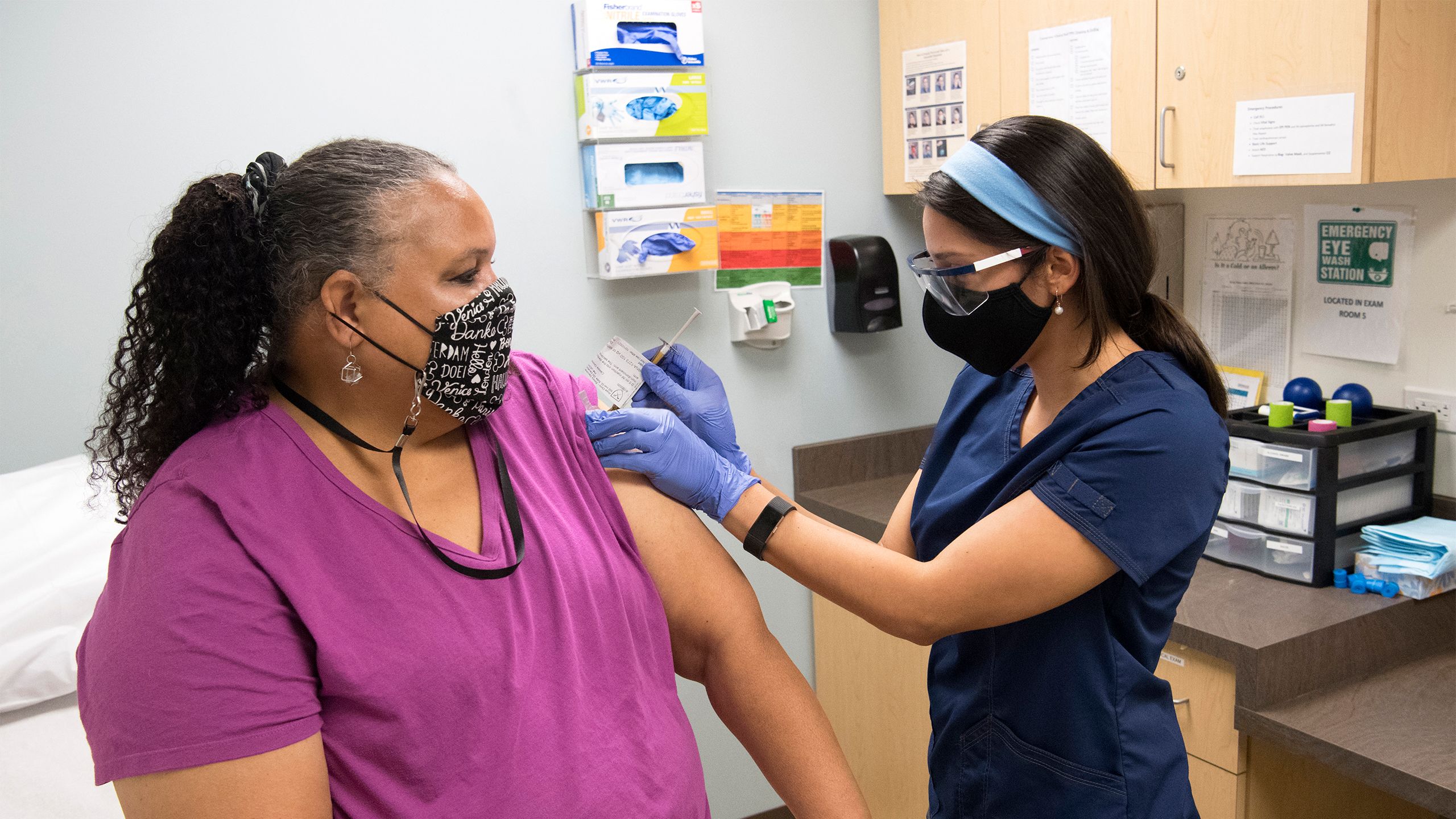 Move-In Day is a treasured tradition for first-year students joining the Emory community on the Atlanta and Oxford campuses, but starting college in the midst of a global pandemic required new plans and protocols for the Class of 2024.
To help limit campus density in response to COVID-19, Emory's first-year students were given the option to live on campus this fall or learn from home, while most upper class students continued to engage in remote learning. For those learning on campus, Move-In Day was spread over several days, and face coverings, physical distancing and frequent COVID-19 testing became the norm.
Emory President Gregory L. Fenves (second photo, third from left), who began his new role as the university's 21st president on Aug. 1., was on hand to safely welcome students as they began moving in Aug. 13 — including learning how to make the Raoul Hall "R."
---
Sept. 8: High antiviral antibody levels may herald pediatric COVID-19 complication
Sept. 9: How COVID-19 impacts the brain
Sept. 10: Professors become students to prepare dynamic remote instruction
Sept. 17: Emory, Fulton County study shows importance of proactive COVID-19 testing to prevent further infection
Sept. 21: Unexplained strokes, delayed symptoms recognition found in study on COVID-19 and ischemic stroke
Sept. 29: COVID-19 vaccine tested at Emory spurs immune response in older adults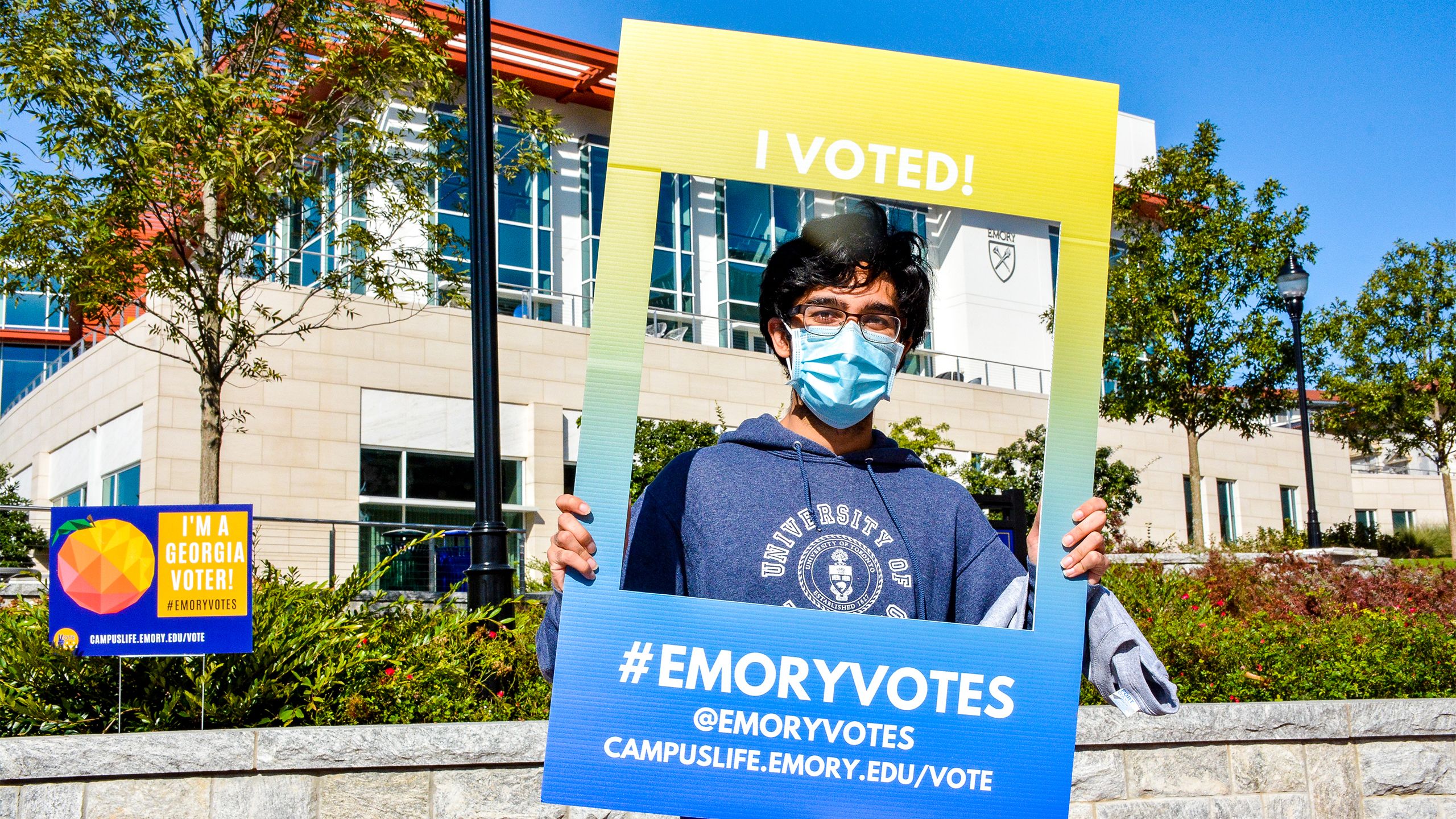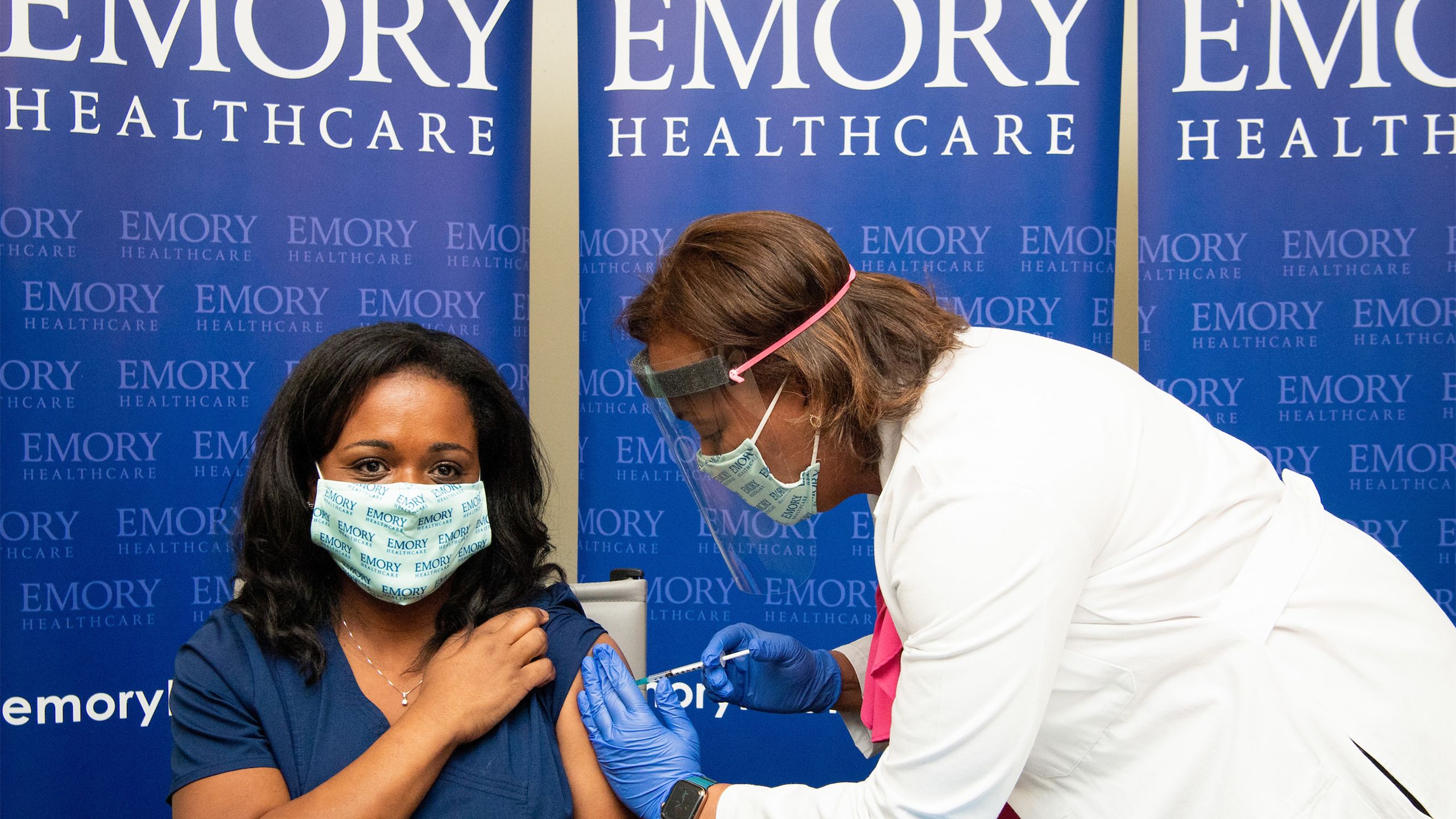 On Dec. 17, Emory Healthcare administered the first COVID-19 vaccinations to its frontline health care workers, providing hope as the pandemic continues to surge across Georgia and the U.S. 
Nicole Baker, an emergency department nurse manager and frontline emergency room nurse at Emory University Hospital, was the first employee to receive the Pfizer vaccination at Emory, following the vaccine's arrival that morning. Christy Norman, vice president of Emory Healthcare Pharmacy Services, administered the vaccination.
---
Dec. 9: Free COVID-19 test offered as part of Emory research study
Dec. 10: COVID-19 vaccine rollout demands 'unprecedented' level of communication with U.S. public
Dec. 14: Baricitinib speeds COVID-19 recovery in NIAID trial
Featured photos by Kay Hinton, Jack Kearse, Stephen Nowland, Parth Mody and David Cannon.