Commencement
Last Modified: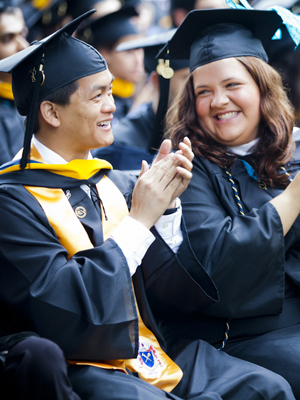 Commencement is held annually on the university quadrangle with about 15,000 people in attendance.
The graduation ceremony, rich with pageantry and tradition, offers a unique expression of university values, including academic commitment and integrity, citizenship, leadership, service, and exceptional teaching, research and mentoring.
Print Issue: Commencement 2015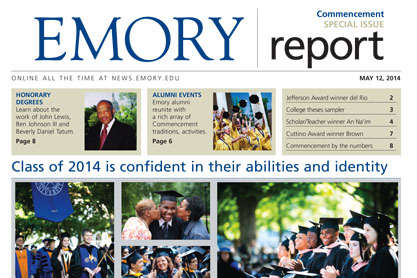 Video »
Commencement: Celebrating the Class of 2015
Emory University Class of 2015 is comprised of 4,572 graduates, ranging from 20-69 years old. We celebrated their remarkable achievements during Commencement on May 11, 2015.
Recent News »
No recent stories are available.