Commencement
Last Modified: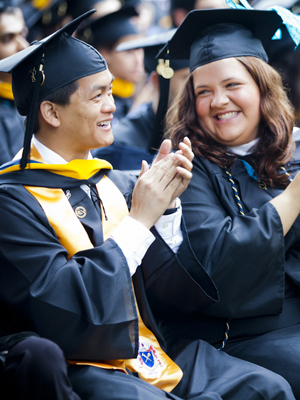 Commencement is held annually on the university quadrangle with about 15,000 people in attendance.
The graduation ceremony, rich with pageantry and tradition, offers a unique expression of university values, including academic commitment and integrity, citizenship, leadership, service, and exceptional teaching, research and mentoring.
This special print issue highlights the accomplishments and aspirations of Emory's 2014 graduating class.
Download a PDF (4 MB) version of Emory Report's "2014 Commencement" print edition: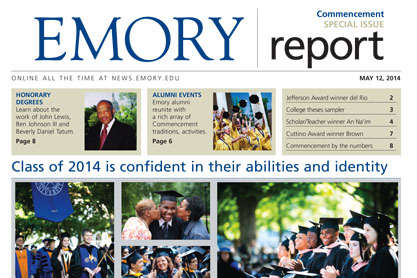 Recent News »
April 23, 2015
April 14, 2015
March 16, 2015
Feb. 16, 2015
Feb. 15, 2015