Celebrating Emory's Class of 2022
The One Hundred Seventy-seventh Commencement (COPY) (COPY)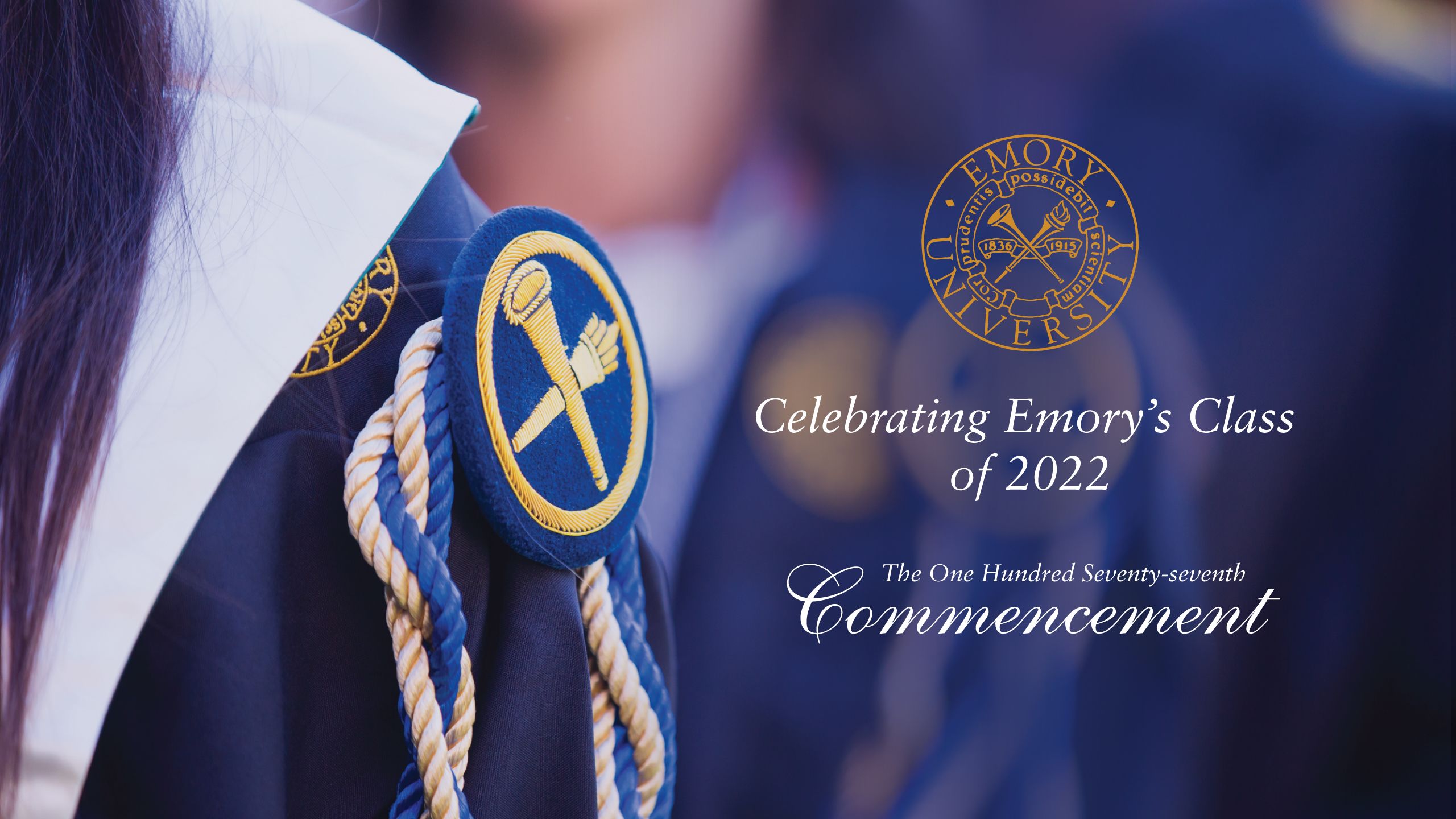 Emory University Commencement returned to the Quad on May 9 to celebrate the spirit, resolve and extraordinary accomplishments of the Class of 2022.
Item 1 of 3
The crisp morning breeze fluttered flags and lifted tassels as graduates made their way across campus. Sunshine filtered through leafy trees, signaling a beautiful day. Strains of music from the Atlanta Symphony Brass Quintet floated across the crowd of family and friends who began filling seats by 7 a.m.
After watching the classes ahead of them hold ceremonies online in 2020 and at the Georgia World Congress Center in 2021, the Class of 2022 ended their time at Emory with an in-person, on-campus ceremony on May 9 full of history, tradition and even more excitement than in years past.
Commencement had returned to Emory's historic Quadrangle.
"Looking out at the Quad today, I can't help but think about how far this community has come," President Gregory L. Fenves said, acknowledging the students' journey to reach their special day. "Much has been said of the past two years — the adversity we have faced in a world darkened by pandemic and crisis.
"But the fact remains: No matter the challenges, no matter the circumstances, no matter what was asked of them, these graduates held fast to their dreams and goals and did what they set out to do."
A theme of adapting to — and learning from — unexpected situations wove its way throughout the ceremony, with Fenves noting that the future is defined by "singular and often unexpected" events and that the Class of 2022 "set an example for future Emory students by showing, quite literally, that they can overcome anything."
Entertainment icon and keynote speaker Tyler Perry shared the value in looking throughout life for "professors" — a term that, for him, encompasses all wise counselors — and not shying away from the work needed to achieve goals.
"Don't be afraid of hard work," advised Perry, who was awarded an honorary doctor of letters degree during the ceremony. "Don't be afraid of the pressure that will come in order for you to see your dreams through."
And Rachel Ding, the first student speaker to be part of Emory's Commencement program in many years, predicted that her fellow graduates will take Perry's challenge to chart their own courses and fly.
A double major in finance and international studies in Goizueta Business School, she began her Emory journey at Oxford College and served as the Student Government Association president on both campuses. She proved to be a compassionate leader for her fellow students and appreciator of those who helped them, sharing special thanks for parents, professors, mentors and "the hardworking employees and staff who cared for us like they cared for their own families these past four years."
"We came to college at a critical point in the story of our human existence," Ding told her classmates. "Many of you — some that I know personally — will literally change the world. Emory students will discover the cure, start the movement and find the solution.
"Unknown hardships, joyous moments of life and challenges of fate lie ahead of us. But I believe true friends, no matter how far they are, will be able to fill your spirit and help you persevere."
Ding was among 5,004 graduates who received 5,091 degrees and certificates — including 87 simultaneous degrees — as part of the Class of 2022. They hailed from 54 states and U.S. territories and 59 other nations.
"Georgia's own Ray Charles once said, 'Dreams, if they're any good, are always a little crazy,'" Fenves told the graduates. "I think what he's saying is that to other people — those who don't know what you are capable of — your dreams and goals, if they're big enough, might sound too ambitious, too bold, impossible to attain.
"But take a look around you," the president continued. "It's clear there's no limit to what you can accomplish. You have already made one dream real today, and I can't wait to see you make many more of them in your years to come."
Commencement Speaker Tyler Perry:
"Look for your professors and leave your own footprints"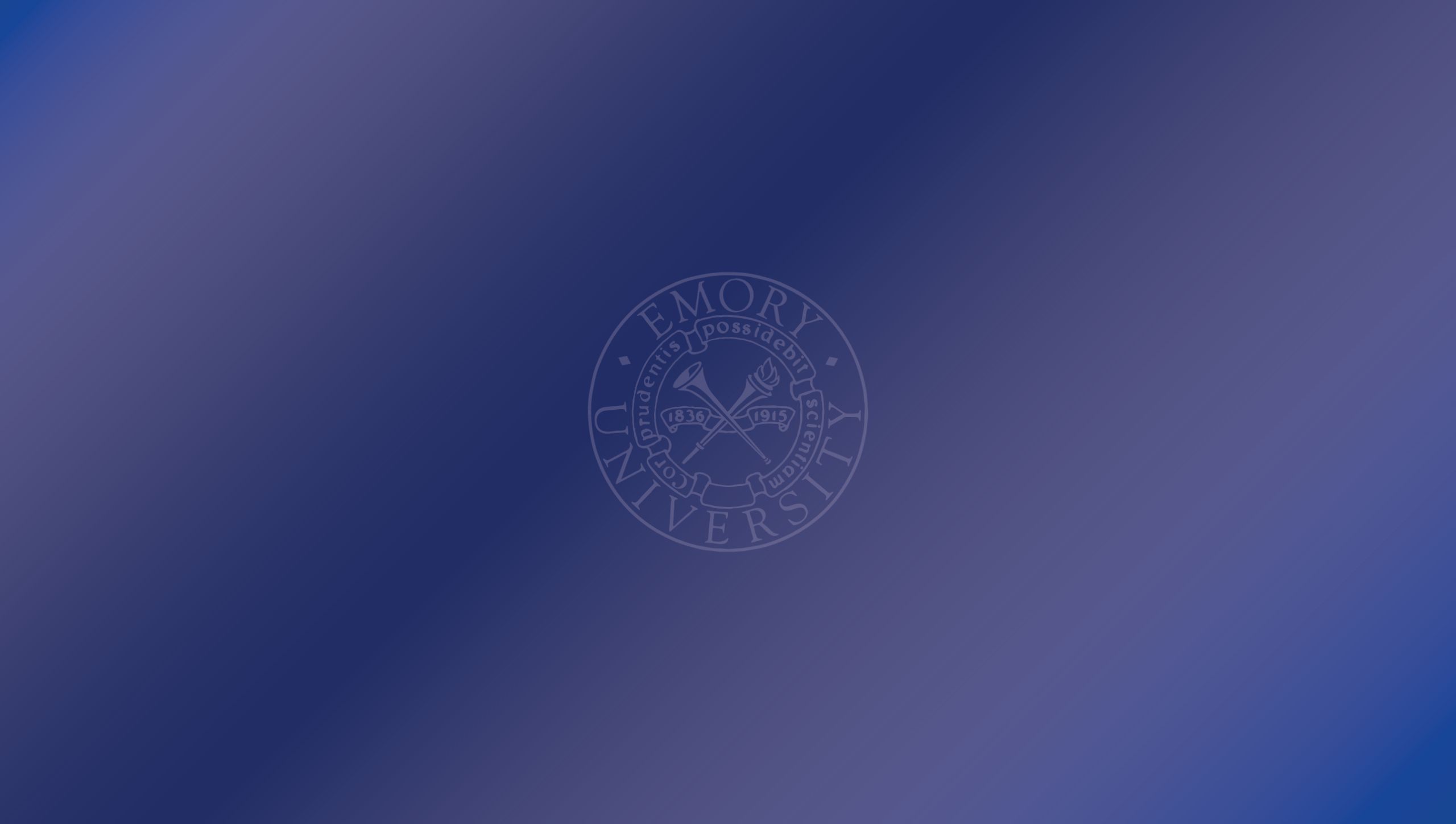 In a keynote address marked by moving honesty, trademark humor and frank advice, Perry recalled how he was broke, sleeping in his car and ready to give up when he says God gave him another chance.
He'd been trying to get his first play, "I Know I've Been Changed," produced for seven years and the show flopped every time. However, an investor, whom Perry calls one of his life's professors, encouraged him to keep going.
Perry agreed to give it another try and on March 12, 1998, the play opened to a sold-out audience at The Tabernacle in Atlanta. It later transferred to the Fox Theatre before touring across the country. That first play opened the door for more plays, dozens of TV shows and 24 films. Those undertakings provided the foundation for Tyler Perry Studios, which Perry opened in 2015 on what was Fort McPherson.
"That land was once a Confederate army base, and now every kind of race is represented working there. And that land is owned by a descendant of the very people that those soldiers were fighting to keep enslaved," Perry said.
The entertainer and media mogul shared his success story with the Class of 2022, underscoring the importance of patience and perseverance.
"What an exciting time that you were born into. The time of the internet. A time where everything you need is right there on your phone," Perry began. "You don't have to wait for anything. It's all right there at your fingertips. Fast, instant, right now, but in all honesty that makes me worry for you and it makes me feel a bit sad for you."
In contrast, Perry recalled what it was like to wait. Reading paper maps, renting movies from Blockbuster and searching for businesses in a hard copy of the Yellow Pages are unfathomable inconveniences for today's graduates, but Perry said these seemingly mundane tasks helped teach him patience.
"Most dreams do not appear in your life without hard work, struggle and sacrifice," he said. "Now I know that may be hard for you to understand, especially when you put all of these years into college … and then you see people making insane amounts of money on the Internet because they got millions of views for shaving their knuckles."
Perry said he wasn't knocking online businesses, but cautioned against expecting instant, easy success: "I'm just saying, for some it takes a while to build a dream, and I know that because of my professors."
Perry explained that while he did not go to college, he had many people who served as his professors, starting with his Aunt Mae in New Orleans. Every summer when he visited, he helped her plant seeds in the fields. As a child, Perry checked every day to see if something sprang up, not understanding why the plants weren't growing.
Aunt Mae said to him, "Baby, all we can do is plant, God has to give the increase."
Arthur Primas, the investor who gave Perry one more chance to produce that first play, was another life professor.
"He wanted to invest in doing the play one more time and I didn't want to do it, but I relented," said Perry. "I found out that he didn't have the money to pay for the advertising for the show, but yet I was hearing it on the radio. I said how is that happening? He said, 'Son, I have a relationship and they trust me to pay them when I get the money.'"
The lessons Perry credits to Primas? The importance of reputation and having good relationships in business.
Perry also spoke about lessons learned from being a father. He recalled taking his four-year-old son to the beach. Perry was hot and ready to sit down, and his son was behind him, leaping and falling, covered in sand. When he asked his son what he was doing, the boy replied, "Look, Papa, I'm walking in your footsteps."
"I took him by the hand and we walked up the beach side by side," said Perry. "When we got to the end of the beach, I told him to turn around. I said, 'You made your own footsteps and Papa made his.'"
In closing, he encouraged the graduates to live their lives on their own terms.
"This is your life to live. Don't be afraid to chart your own course or make your own way," Perry said. "Have an incredible work ethic; look for your professors; and leave your own footprints."
In addition to Perry, two other community leaders were recognized with honorary doctorate degrees:
Louise R. Glenn, a founding trustee of the Wilbur & Hilda Glenn Family Foundation, which established the Glenn Family Breast Center in 2013, the first named center for a specific type of cancer at Emory's Winship Cancer Institute;
Sally Q. Yates, a former acting U.S. attorney general and former U.S. deputy attorney general who was instrumental in setting the Department of Justice's enforcement priorities and initiatives during her almost three decades at the department.
Item 1 of 3
Class of 2022: By the Numbers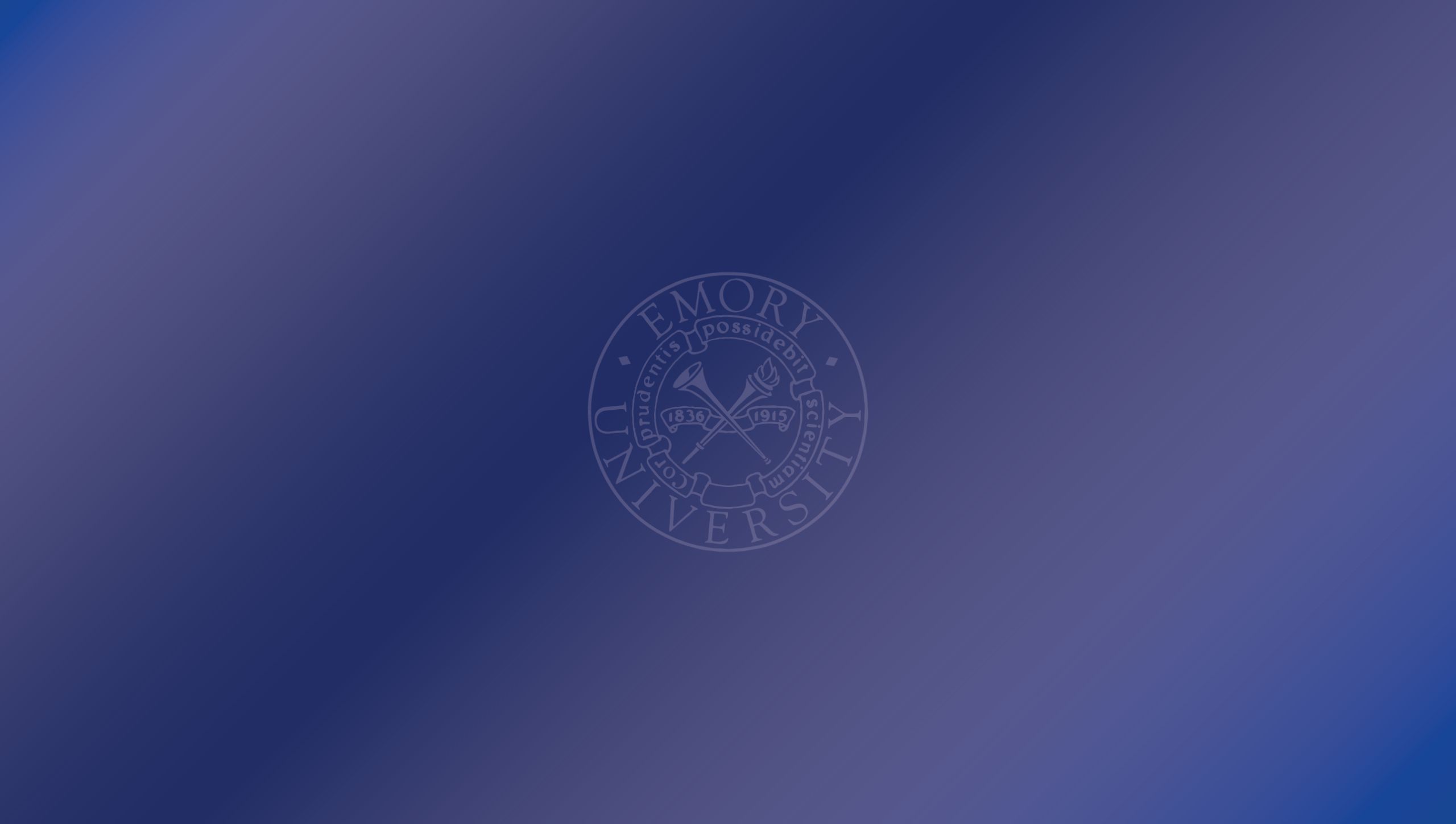 Student Stories
Dreams to chase and differences to make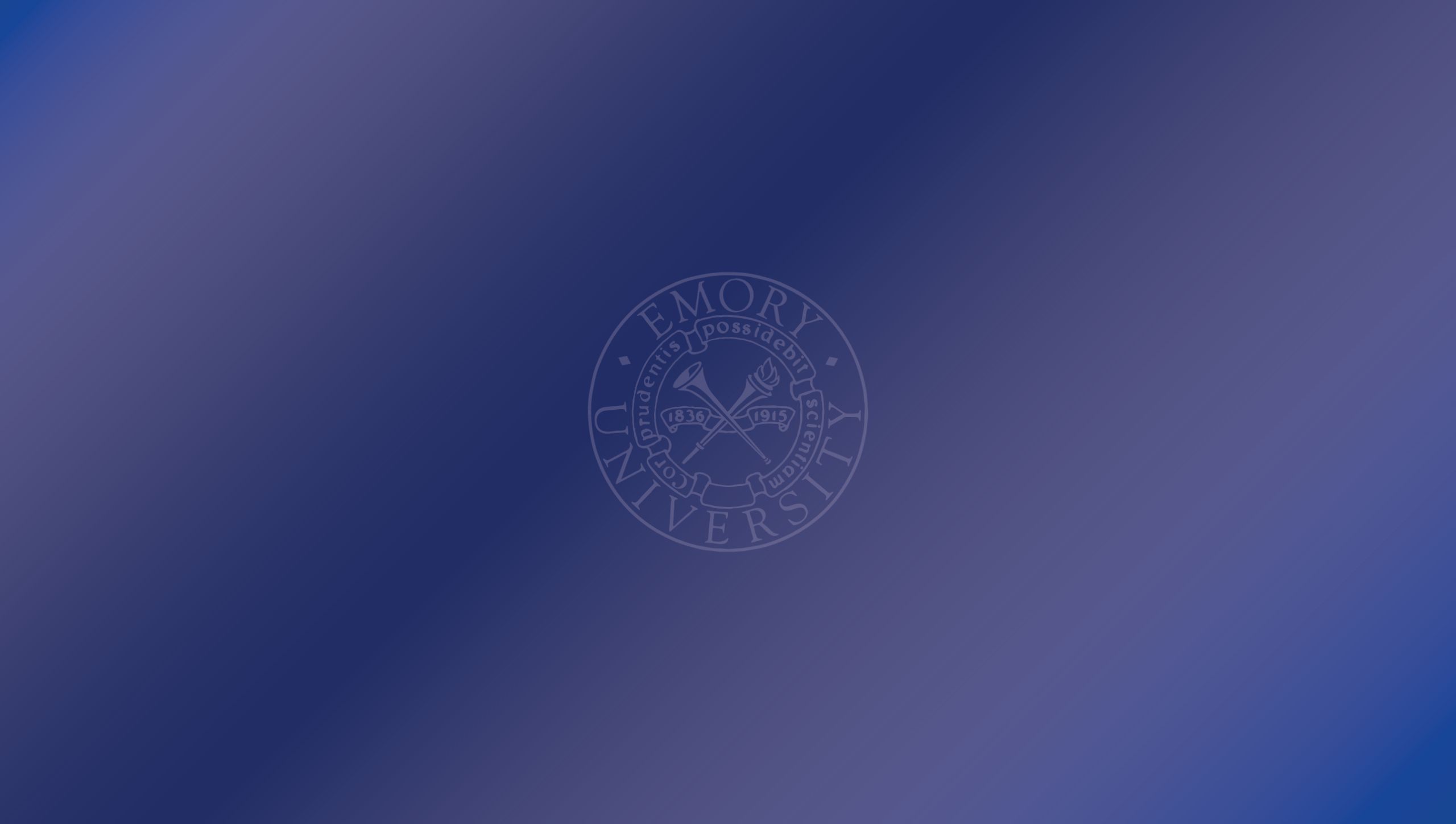 Item 1 of 3
As the Commencement ceremony began, graduates processed to their seats from each corner of the Quad, another longtime tradition that was reinstated this year. They have big plans as they complete their time at Emory — dreams to chase and differences to make.
"I want to bring mental health services to areas where they may not be great or might not exist at all," said Anna Ringwood, an Emory College psychology and quantitative science double major from Austin, Texas, who was drawn to Emory because of the diverse liberal arts curriculum and the prime location in Atlanta.
Jonah Katzman also came to Emory from Texas, partly because he wanted to learn about the world beyond his home state. He's had many opportunities to do that while at Oxford College and then Emory College, including time studying abroad in India. As he graduates with a major in philosophy, politics and law (and a minor in anthropology), he hopes to teach English abroad before returning to Texas for law school. "I want to study immigration law and women's reproductive law," Katzman said. "There are lots of ways to help in those areas, especially in Texas."
Sophia Ahn of Atlanta is also ready to help others as a surgical ICU nurse at Georgetown University Hospital in Washington, D.C. She transferred to Emory's Nell Hodgson Woodruff School of Nursing after completing her first two years of undergraduate study elsewhere partly because of its reputation.
"Emory is a top nursing program and did a great job keeping up with the times despite COVID," Ahn said. "Nursing school was still in person and they found ways to stay up-to-date with what was happening and keep us involved. I can't say enough good things about the program. Coming to Emory changed my life."
Whether students arrived with defined plans or whether they changed course along the way, Ahn isn't alone in believing that being part of the Emory community helped define their futures.
Sandy Pemberton of Macon, Georgia, said dedicated professors opened her daughter Jada's mind to new possibilities; instead of following her initial plan to become an attorney, Jada became an African American studies major and wants to give back to Emory by becoming a professor.
Gregory Kimmerer from Lexington, Kentucky, was able to attend Emory because he was a Woodruff Scholar, said his mother, Stacey Kimmerer. While at Emory, the biology and math major also became a Goldwater Scholar and has received a National Science Foundation fellowship that will allow him to pursue his PhD at Princeton.
Other graduates also plan to continue their education to build toward their dreams, such as Erik Mazzanobile, who came to Emory from New York and plans to pursue a JD/MBA now that he has his bachelor's degree in business administration from Goizueta Business School. Annie Lee, a biology major from Carmel, Indiana, and Zitong Su of Boston, Massachusetts, who studied chemistry and human health, both are looking toward medical school.
And Robert Peterson, a finance major from Peachtree City, Georgia, who transferred to Emory where his sister Christine was already studying marketing and finance, will impact others in a different way. He will embark on military training in Missouri for five months, then enter the Army as a second lieutenant and serve as an engineering officer in South Korea for two years.
About this story: Writing by Leigh DeLozier and Kelundra Smith. Photos by Kay Hinton and Sarah Woods. Video by Corey Broman-Fulks and Damon Meharg. Design by Laura Dengler.
Scenes from Emory's 177th Commencement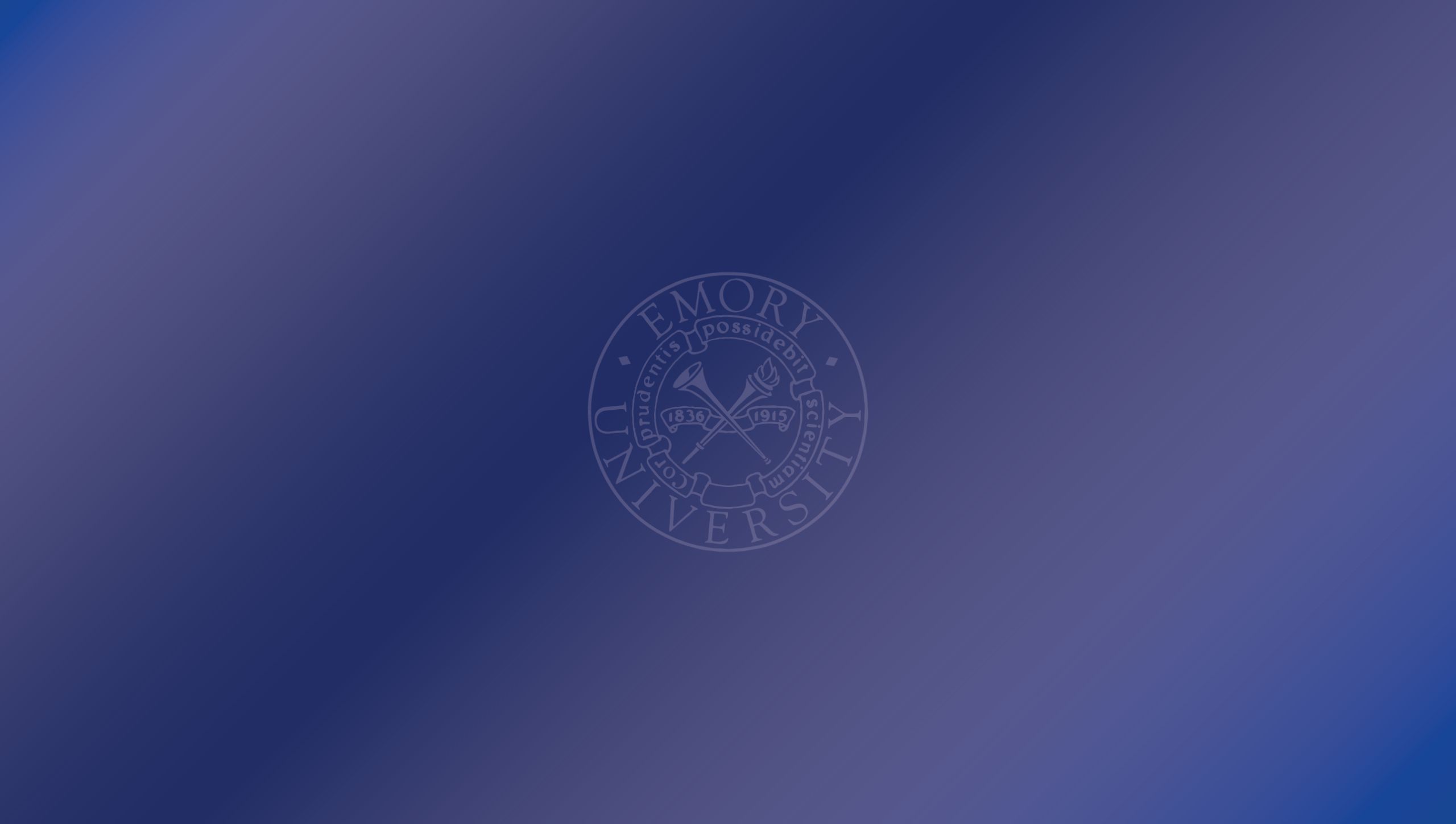 Item 1 of 6
Awards and Honors
Students, faculty and community members honored during Commencement
Click to learn more about each honoree.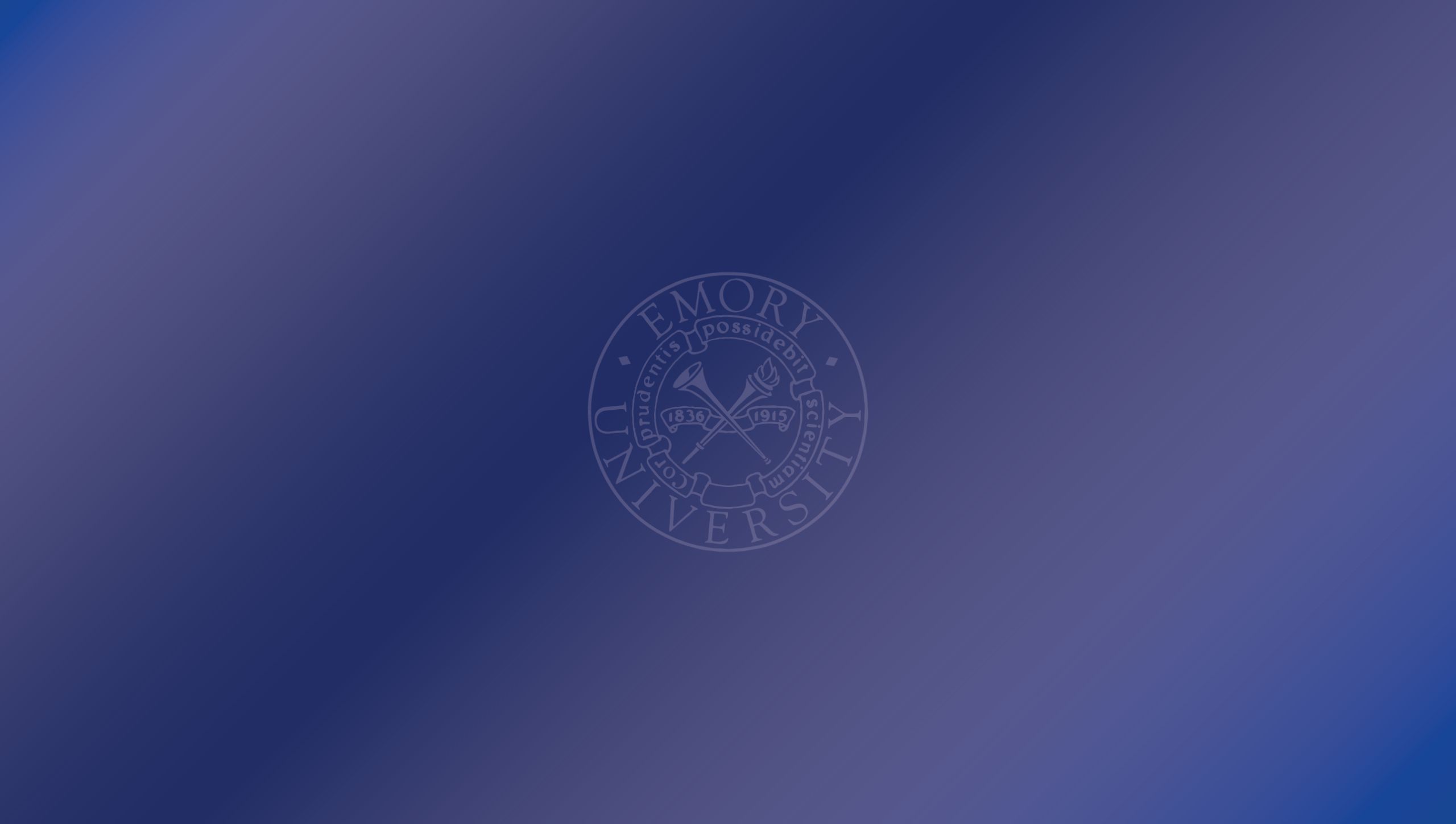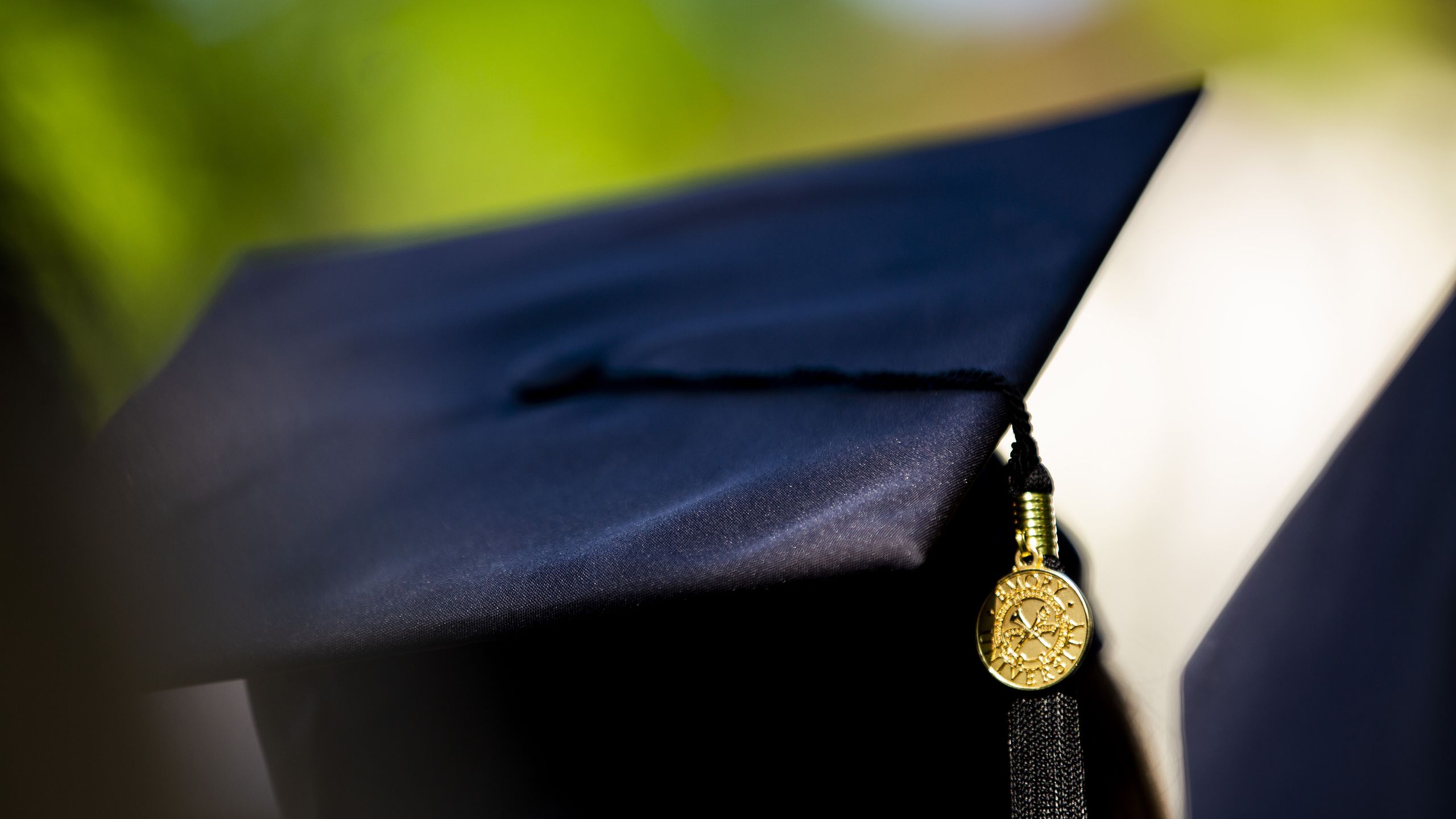 Outstanding Graduates
Profiles of exemplary students from each of Emory University's nine schools
Click to learn more about these graduates.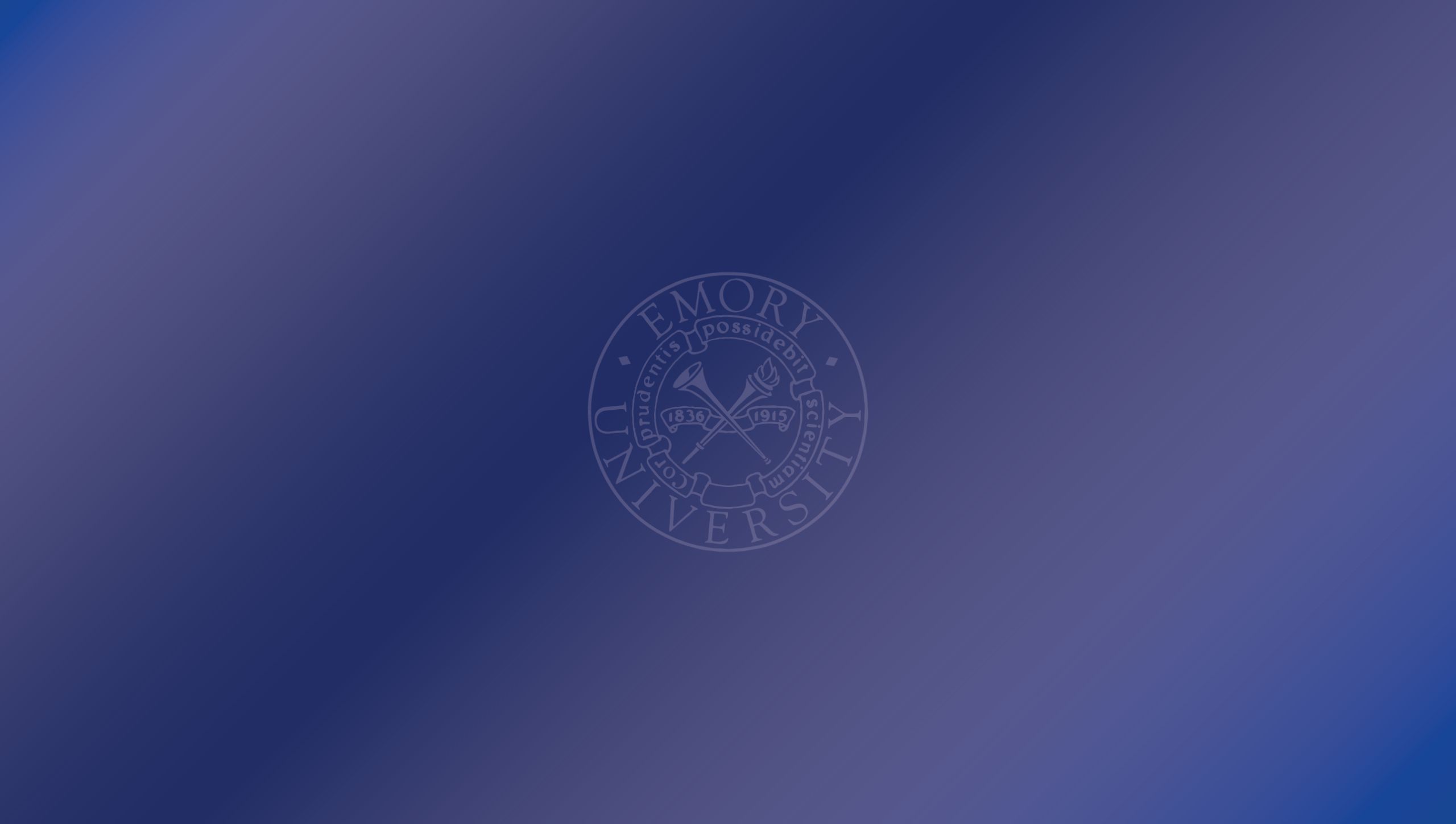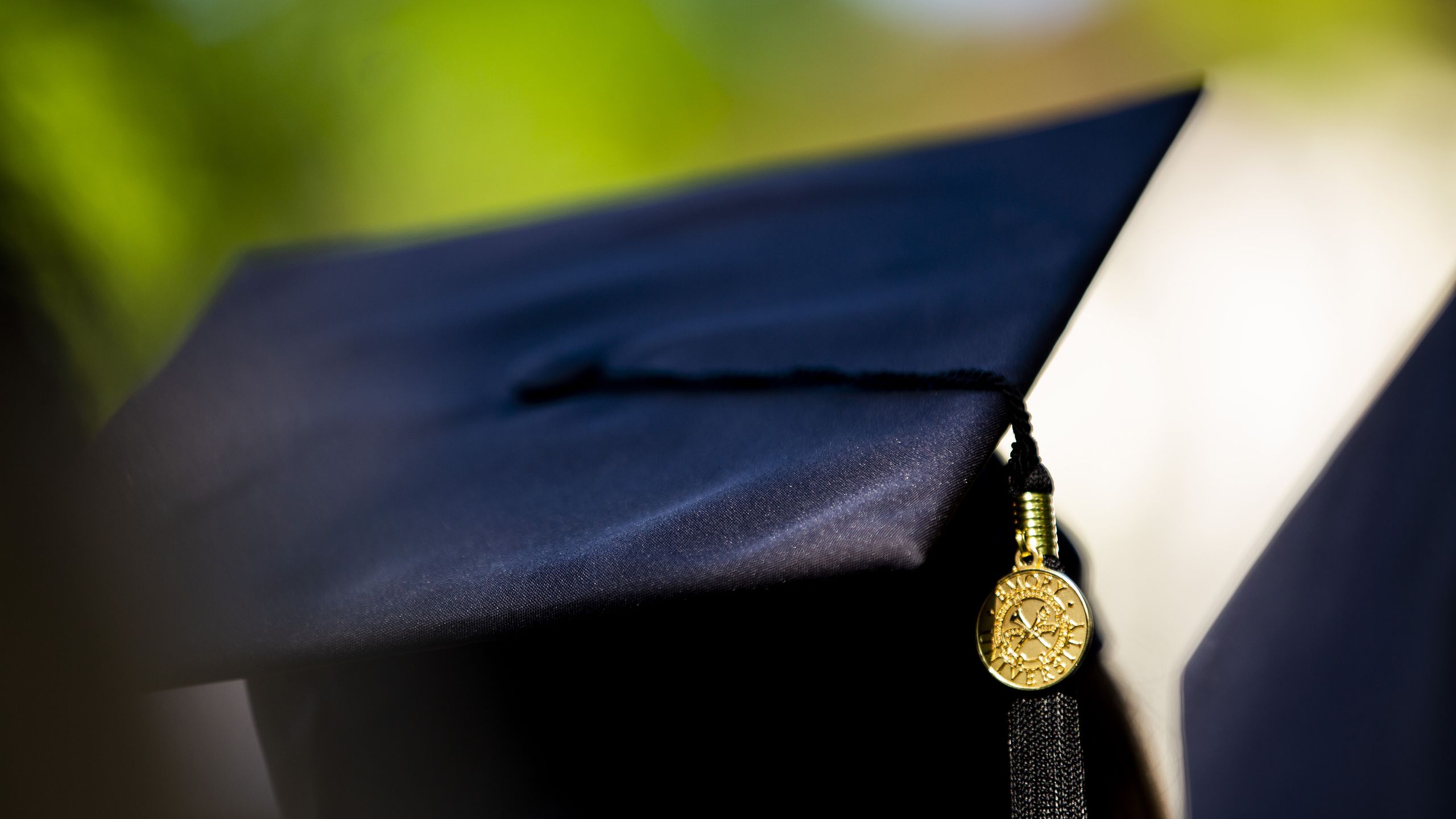 Social Media
Posts celebrating #Emory2022