On Valentine's Day and throughout the month of February, we celebrate the heart. For heart transplant patients, they celebrate their heart, and the gift of life, throughout the entire year.
On Saturday, Feb. 10,
64 recipients, three listed patients awaiting new hearts, their families, friends and Emory staff members attended
the 28th Heart-to-Heart Celebration at Emory's Miller-Ward Alumni House. Participants spent time visiting with each other and their health care teams and reminiscing the waits they endured for their new hearts. They also remembered the donor families that selflessly gave the gift of life to someone else during their time of sorrow.
"The Emory Heart Transplant program has completed more than 800 heart transplants to date, but we couldn't do any of this work without the organ donors and their families who chose to give life to others," says Andrew Smith, MD, medical director of Emory's Heart Transplant Program and professor of medicine in the Division of Cardiology, Emory University School of Medicine. "Our patients never lose this important focus."
Each year, the recipient who has had their new heart the longest is recognized, along with the patient who has most recently received their new heart. Seventy-three-year-old Harry Wuest, who received his heart transplant 33 years ago at Saint Joseph's Hospital (now Emory Saint Joseph's Hospital), held the record for the "oldest new heart," while 44-year-old Bernard McGrady received his new heart just 12 days before the event.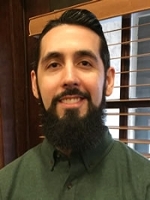 Other patients attending the event included Atlanta resident, 33-year-old Thomas Craney, who received his new heart in November 2017. Craney has a genetic condition called arrhythmogenic right ventricular dysplasia or ARVD, a rare form of cardiomyopathy in which the heart muscle of the right ventricle is replaced by fat and/or fibrous tissue.
Patients with ARVD often have arrhythmias (or abnormal heart rhythms) which can increase the risk of sudden cardiac arrest or death. Craney's mother and brother have also had heart transplants. 
Craney was diagnosed with the condition in 2016. In August 2017, he was admitted to Emory University Hospital and spent the next four months waiting for his new heart. Now in 2018, the Georgia Tech research engineer says he's doing "phenomenal" after his heart transplant and is very active once again. And with his new heart, he plans to marry his fiancée in April of this year.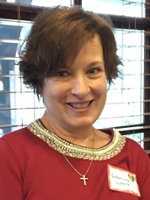 Cumming resident Sabrina Lyons was diagnosed with breast cancer in 1995. She received radiation and chemotherapy to treat the disease, but after multiple chemotherapy treatments, her heart began to weaken. Doctors stopped the chemotherapy regimen, but Lyons spent the next 20 years visiting different cardiologists for help and guidance. 
In October 2016, Lyons was in need of a heart transplant and was admitted to Emory University Hospital. She waited just 10 days for her new heart. Eleven days after her transplant, she was back at home. Just a few short weeks later, she proudly cooked Thanksgiving dinner for her family of 10 with little assistance. 
Fifty-two-year-old Norman "Dale" Stodghill went to the doctor several times for shortness of breath and fatigue in 2014. When he was hospitalized and in a coma for two days, he learned he had developed congestive heart failure and would need a heart transplant. After a two-month stay at Emory University Hospital, he was well enough to receive a Left Ventricular Assist Device or LVAD. An LVAD is implanted into the heart to help pump blood to the rest of the body, decreasing the work of the left ventricle. Stodghill was able to go home with the pump, traveling and doing normal activities while being supported by the LVAD. However, water activities, such as fishing and swimming, were off-limits with the pump.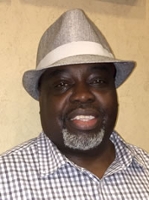 Stodghill wore the LVAD for 19 months while waiting for a heart. A malfunction of the device sent him to the hospital, where he was moved up to the highest status for needing a heart. In July 2016, a few days after being admitted to the hospital, Stodghill received his new heart. Since then, Stodghill says he feels great, almost like he can "take off running." And he's able to fish again. 
Emory was the first hospital in Georgia to perform a heart transplant, which took place in 1985. Since then, more than 1,500 heart transplants have taken place in the state of Georgia. 
"In recent years, the one-year survival rate nationally for heart transplant patients is 90 percent," says cardiologist Smith. "At Emory, that survival rate is 94 percent. For each year after the first year, there is over 96 percent chance of ongoing survival, so the outcomes are very promising." 
According to the Organ Procurement and Transplantation Network,
more than 115,000 people across the nation are on waiting lists for a life-saving organ transplant. In Georgia, more than 5,400 are waiting. Smith says signing up to be an organ donor and telling your family of your wishes are vital elements in helping to reduce the number of people waiting for organs.
For more information on organ donation and transplantation visit: the
Organ Procurement and Transplantation Network
, 
Donate Life Georgia
or the
Georgia Transplant Foundation
.
---