"Aruba or anywhere in the Caribbean because it is beautiful and seems tranquil."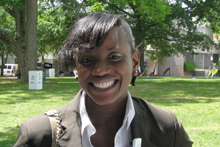 Abena Ampofo
Guest Services Associate
The Emory Clinic Service Management
"I would love to go to the Bahamas. I love the beach and sand. I would also like to try the different foods — just have fun all around and get away from home."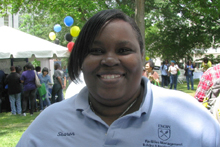 Sharon T. Williams
Building Services
Campus Services
"A month at an all-inclusive, adult-only resort in Fiji. I am the mother of three children ages 17, 13 and 4, as well as a fulltime employee and student. I need all the sun, beach and cocktails I can get!"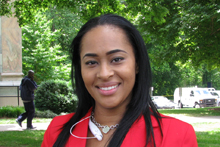 Tobia Brown
Clinical Research Coordinator
Winship Cancer Institute
"Hiking and travel for relaxation."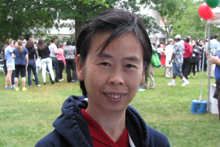 Li Ku
Research Specialist
School of Medicine: Pharmacology
Editor's note: "Voices of Emory" is Emory Report's summer survey, conducted on the Quad during Staff Fest. Look in your Emory Report e-bulletin and online every Tuesday this summer for a new featured question.
---