"I would love a selfie with Abby Wambach, the star forward of the women's U.S. national soccer team. I'm a huge fan."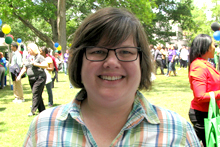 Kathy Britt
Interlibrary Loan Lending Coordinator
University Libraries
"Neil deGrasse Tyson, because he is funny and an awesome astrophysicist."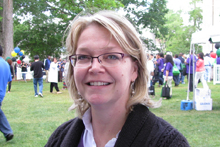 Erika Jodice
Clinical Research Coordinator III
Winship Clinical Trials
"Oprah, because she is Oprah!"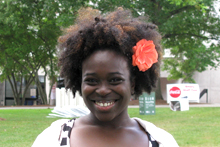 Afton Jones
Assistant Director, Development
Office of Development & Alumni Relations
"Queen Elizabeth II. Anyone who has remained prominent and relevant for over five decades is certainly worthy of a selfie."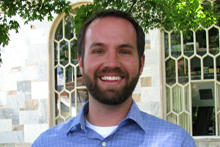 Jamie Clements
Senior Associate Director of Development
Emory College of Arts and Sciences
Editor's note: "Voices of Emory" is Emory Report's summer survey, conducted on the Quad during Staff Fest. Look in your Emory Report e-bulletin and online every Tuesday this summer for a new featured question.
---