"I plan to do some incredible fishing, white-water rafting and visit family in Florida. My first visit to California is also in the plans."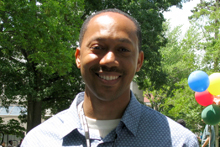 AnTuan Adderley
EMR Program Coordinator
School of Medicine: Pediatrics
"Practice playing my favorite compositions on the piano and read the Bible cover to cover."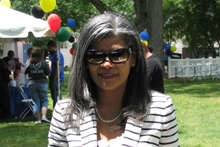 Joan Lynfatt
Administrative Assistant, Research
Rollins School of Public Health: Global Health
"Travel to New Orleans, Miami, L.A. and anywhere else I can go while I'm kid-free!"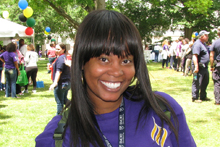 Tia Favors
Senior Benefits Specialist
Human Resources
"Go to the beach and relax, visit family out of state, and plant herbs and tomatoes."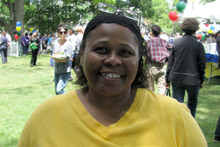 Annette Hadley
Senior Research Specialist
School of Medicine: Surgery
"Visit Japan, go to Hawaii and cruise."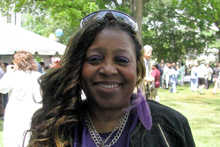 Julia Myles
Senior Office Assistant
Office of Research Administration
Editor's note: "Voices of Emory" is Emory Report's summer survey, conducted on the Quad during Staff Fest. Look in your Emory Report e-bulletin and online every Tuesday this summer for a new featured question.
---