Research, rankings, celebrities and students top the list of the biggest stories of 2013 from the Emory News Center.
His Holiness the XIV Dalai Lama came to Emory for a three-day visit Oct. 8-10, 2013 — an event framed by an ambitious schedule of lectures and seminars, cultural celebrations and academic exchanges.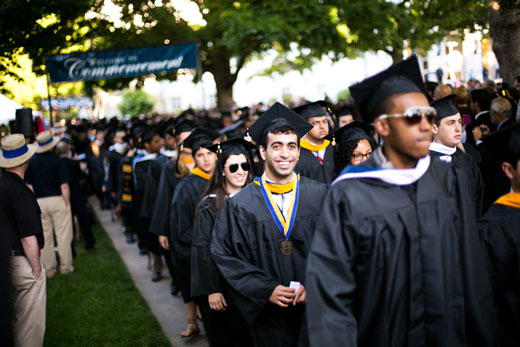 The Class of 2013 was recognized by Emory President James Wagner both for its achievements in the classroom and humanitarian endeavors far from campus during the University's 168th Commencement ceremony on Monday, May 13, 2013.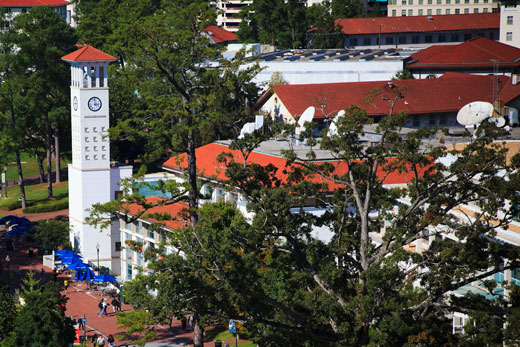 Emory University has been ranked 20th among the nation's top universities in the new 2014 Best Colleges guidebook from U.S. News & World Report.
Researchers at Emory University School of Medicine have discovered that dozens of adults with an elevated need for sleep have a substance in their cerebrospinal fluid that acts like a sleeping pill.

Songwriter Paul Simon visited Emory Sept. 22-24 for the 12th series of Ellmann Lectures.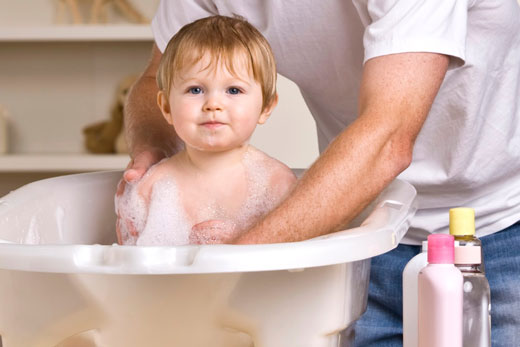 Men with smaller testes than others are more likely to be involved in hands-on care of their toddlers, finds a study by anthropologists at Emory University.

A number of Emory University's professional schools, as well as programs in the Laney Graduate School, including three Top 10 specialties in the humanities and social sciences, are ranked among the best in the nation, according to analysis and surveys in U.S. News & World Report's edition of "Best Graduate Schools 2014" guidebook.

Emory welcomed the Class of 2017 in the fall of 2013. The first-year class came to Emory from every region of the nation and around the world, and is defined by the students' diverse backgrounds and interests, impressive academic achievements and a track record of strong engagement with their home communities.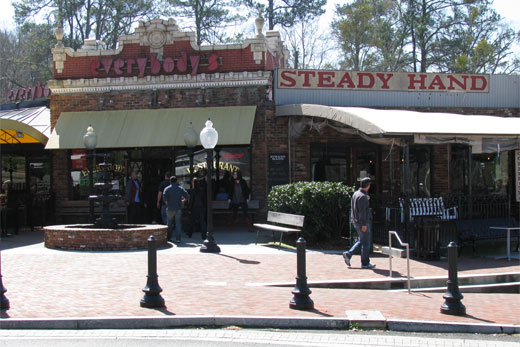 A longstanding anchor of the Emory Village landscape disappeared in 2013, when Everybody's Pizza closed its doors after 41 years of service to make way for a new restaurant/pub venture.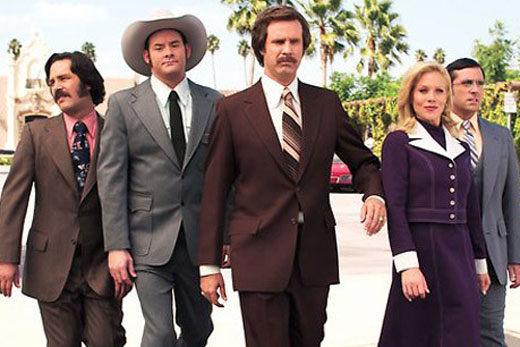 Four Emory film studies majors spent spring break 2013 watching movies – from the set. The students had the opportunity to serve as location production assistants during a day of filming "Anchorman: The Legend Continues" at Emory's Briarcliff property.
Emory Orthopaedics & Spine Center is now one of a small number of clinics in the country to offer a cutting-edge stem cell treatment for Osteoarthritis.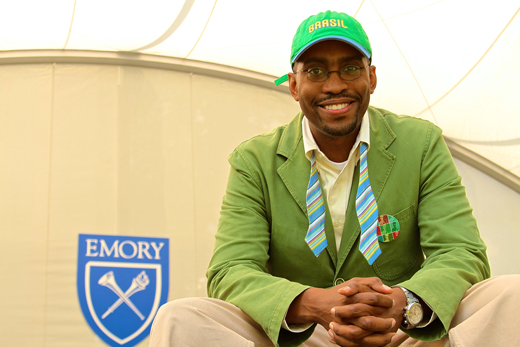 Despite their hopes and aspirations for the future, too many African American young men are still being rendered mute and invisible by society, says Emory University's Gregory Ellison. His book, "Cut Dead But Still Alive: Caring for African American Young Men,"  is a call for action and a blueprint for response.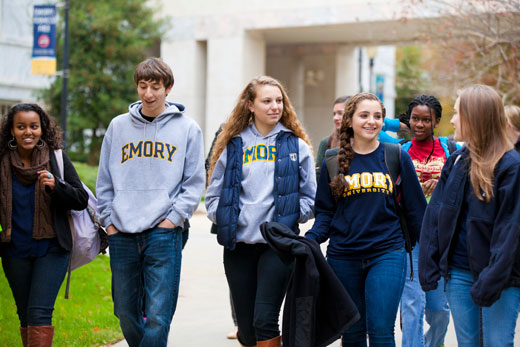 Emory College of Arts & Sciences, Emory's main undergraduate division, received an all-time record number of 17,652 applications for Fall 2013 admittance, edging out the previous high from last year's 17,493 applications.
---