Influenza
Last Modified:
In advance of each year's flu season, Emory Healthcare physicians are working to prevent the flu through vaccination and practical steps to stop the spread of disease.

Infectious disease researchers in the Emory Vaccine Center and in Emory's Influenza Pathogenesis and Immunology Research Center (one of five NIH-funded influenza centers of excellence in the nation) continue to do research on developing a "universal" vaccine that would protect against most flu strains year after year.  Scientists at Emory and the Georgia Institute of Technology also areworking on a new way of administering flu vaccine using microneedle technology.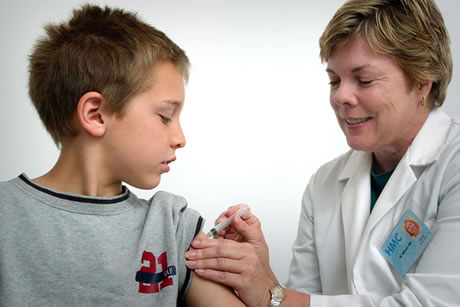 Video »
Fighting the Flu
Dr. James Steinberg, an infectious disease expert from Emory University School of Medicine, talks about preventing and combating the influenza virus.
Flu Shot Myths and Facts
One of Emory's leading infectious disease experts, Dr. James Steinberg, clears up certain myths surrounding the flu shot.
Recent News »
Jan. 27, 2021