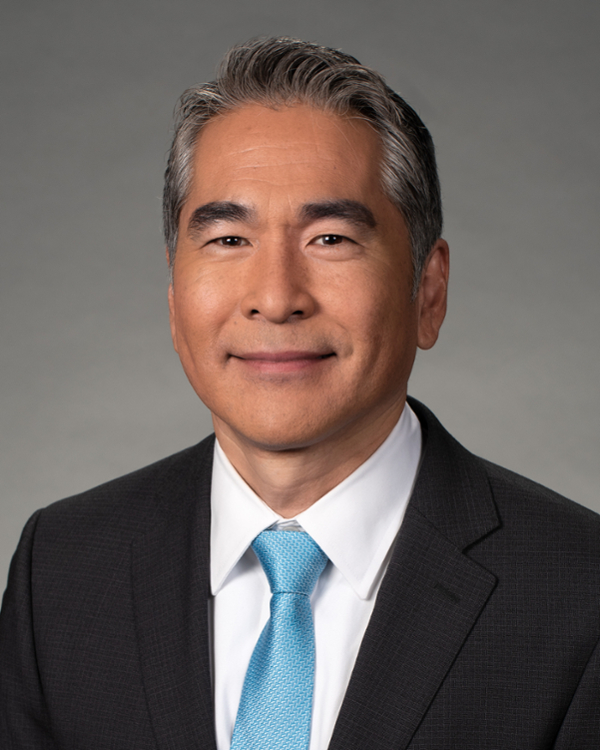 Atlanta City Council member Alex Wan will join Emory Aug. 28 as assistant vice president of community affairs.
The position represents a return to Emory for Wan, who worked for the university from 2012 to 2018 as a director of development and alumni relations, where he developed fundraising strategies to support libraries and information technology.
"I am excited to welcome Alex back to Emory in this new and important role," says Cameron Taylor, vice president for government and community affairs. "Alex will oversee Emory's relationships with local governments, as well as lead Emory's community engagement work as outlined by the One Emory strategic framework. Alex is the right leader to help Emory achieve a deeper connection to the Atlanta metro region."
Selected after an extensive search, Wan will lead a team of community affairs specialists as part of a reorganization within the Office of Government and Community Affairs that brings local government affairs and community engagement together under one umbrella. The team includes Betty Willis, senior advisor for community and local government, who leads local government affairs efforts, such as bringing rapid transit to the Clifton Corridor; Kendra Price, associate director for community programs, who leads Emory's programming efforts in the community, such as the university's on-campus voting partnership with DeKalb County; and an associate director of local government, who will be hired.
Their work, Taylor notes, will be informed by the "Emory + Atlanta: Rich History, Shared Future" focus area of the One Emory strategic framework.
"I'm thrilled to return to Emory University in this new capacity to support President Fenves' One Emory vision," Wan says. "With that framework, I look forward to applying my experience and relationships to advance strategic partnerships between Emory and communities across Atlanta."
A longtime civic and community development leader, Wan is in his third term as the Atlanta City Council's District 6 representative. He first joined the Council in 2010, serving two four-year terms before running for Atlanta City Council president. He was reelected to the District 6 seat in 2021 and will continue serving on the City Council while recusing himself from any votes that would directly impact Emory.
He holds an MBA from The Wharton School at the University of Pennsylvania and a bachelor's degree in industrial engineering from Georgia Tech.  He has also completed the Senior Executives in State and Local Government program through Harvard's Kennedy School of Government and the Minority Business Executive Program through Dartmouth's Tuck School of Business.
In addition to his position on the Atlanta City Council, Wan currently serves as executive director of Horizons Atlanta, one of the area's largest youth summer programs. He previously served as director of development for Jerusalem House, which provides housing for people impacted by HIV; founded and led Optima, Inc., an architecture-engineering and geographic information system consulting firm; and was an investment analyst for Prudential.
Wan is a member of the board of directors for the Piedmont Park Conservancy and the Olmsted Linear Park Alliance, chaired the Fulton County Board of Registrations and Elections in 2021, and previously served on the boards of the Atlanta Regional Commission, Live Thrive Atlanta, the Little Five Points Community Improvement District, and the Atlanta Development Authority, among others.
"As a local government leader and a non-profit executive, Alex has tremendous experience and extensive contacts," Taylor says. "He is highly regarded across the Atlanta metro region, and as a former Emory employee, he has a proven track record of working to promote the university's mission."
---