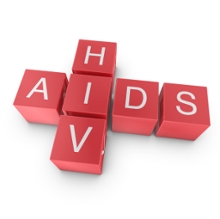 The AIDS Clinical Trials Group (ACTG) Network is the largest AIDS clinical trials group in the world, with 34 domestic and 25 international sites, including the Emory-CDC Clinical Trials Unit. As the ACTG Network approaches its 30th anniversary on Dec. 2, just one day after World AIDS Day 2016, there is an opportunity to reflect on the enormous contributions that research conducted by the ACTG has made in improving the lives of people living with HIV/AIDS. 
According to the Centers for Disease Control and Prevention, an estimated 1.2 million people are living with HIV/AIDS in the United States; globally the number is a staggering 35 million people living with the condition. Georgia is one of the states most affected by HIV. In Georgia, 42,067 people were living with HIV in 2013, of which 25 percent are women and 69 percent are African-American/Black.  According to the CDC, 1 in 31 Georgians will acquire HIV in their lifetime. As a result of research, great progress has been made over the past three decades in addressing the HIV/AIDS epidemic. Tools developed to study HIV/AIDS have helped in shaping our response to emerging threats like SARS, Ebola, bird flu and Zika. And studies of HIV/AIDS and its complications have contributed much to our understanding and treatment of obesity, cardiovascular disease, liver disease and cancer. But there is still much work to be done and research to be conducted.
Safe, effective and convenient treatments are now available to restore people living with HIV/AIDS to health and prolong life. Although treatment is effective, it is expensive and requires patients to take their medication every day for the rest of their lives.  ACTG investigators Jeffrey Lennox and Carlos del Rio emphasize that a cure is needed, so that patients won't need to take medications for life, and to erase the stigma of being HIV/AIDS infected. Work towards a cure is beginning to yield encouraging leads. And although medication can prevent the spread of HIV/AIDS, a safe and effective vaccine is needed to bring the epidemic to an end. The clinical trials conducted across the ACTG Network all contribute to this effort.
The Emory-CDC Clinical Trials Unit conducts ACTG research at the Ponce De Leon Center led byinvestigators Lennox and del Rio, and in Kisumu, Kenya by ACTG investigator Kevin Cain. Lennox says, "HIV treatment has come a long way in that it is now a treatable condition." del Rio adds, "It is critical to continue conducting research to eventually find a cure for HIV infection, which can only happen if patients volunteer to bring this effort to fruition."
---