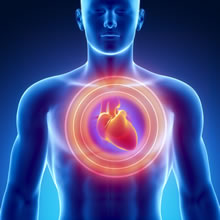 Emory University School of Medicine is honored to host its 35th annual Emory Practical Intervention Course-Southeast Consortium (EPIC SEC), The event, held March 3-5 at the Emory Conference Center Hotel, will highlight the world's most innovative strategies in coronary, structural heart, peripheral vascular imaging, physiology and intervention.
Since 1981, EPIC has provided training for thousands of interventional cardiologists from the United States and all over the world. This year, 15 leading academic medical centers from across the Southeast will actively contribute to this important clinical, educational and research consortium.
"Cardiovascular practice is evolving more rapidly today than ever before as cardiologists and surgeons collaborate to offer exciting new options for patients in need of less invasive therapies," says course director Habib Samady, MD, professor of medicine, director of interventional cardiology at Emory University School of Medicine.
"We are once again thrilled to host EPIC SEC and bring together some of the world's leading academic medical centers and researchers to share ideas and discover new advancements."
A vast array of cardiovascular conditions including percutaneous and surgical options for complex coronary artery disease, aortic stenosis, mitral regurgitation, STEMI, cardiogenic shock and adult congenital heart disease will be covered at the 2016 EPIC SEC meeting.
The event will feature live case demonstrations, lectures, presentations and discussions of complex cases, debates between renowned interventional  cardiologists and surgeons, and the opportunity for insightful audience participation and discussion.
Attendees will include interventional cardiologists, cardiac and vascular surgeons, nurse practitioners and physician assistants, interventional radiologists and other healthcare professionals interested in the optimal practice of interventional and structural cardiovascular medicine. 
Participants in this year's EPIC SEC are Emory University, Duke University, University of Texas Houston, University of Texas Health Science Center San Antonio, Ochsner Health System, University of Arkansas, University of Alabama, University of Florida Health Jacksonville, Medical University of South Carolina, Vanderbilt University, University of Virginia, Virginia Commonwealth University Health System, University of North Carolina, Wake Forest, and University of Texas Southwestern.
For more information on the EPIC SEC conference, please visit: www.eccri.emory.edu/epic/
---