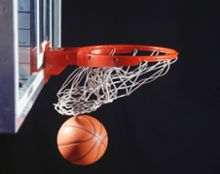 MEDIA ADVISORY
WHO:
Emory Healthcare, Division of Cardiology and the National Basketball Players Association (NBPA)
WHAT:
Approximately 20-30 retired professional basketball players will undergo cardiovascular screening sponsored by the NBPA. Screenings will include 12-lead electrocardiograms, echocardiograms, carotid ultrasounds, blood pressure testing, and blood work profiles.
WHEN:
Saturday, Feb. 27, 8:30 a.m. 
WHERE:
Phillip's Arena
WHY:
The goal of the event is to improve the early identification of cardiac risk in these former elite athletes and educate and empower players to lead healthier lives.               
MEDIA:
Players, cardiologist (Dr. Jonathan Kim) and others (Joe Rogowski, NBPA) will be available for interviews. To confirm attendance, please contact Jennifer Johnson McEwen at 404-727-5696 or jennifer.johnson@emory.edu.
---