At Emory, the high caliber of resources of a national research university adds depth and rigor to the undergraduate liberal arts education.
To graduate with honors from the Emory College of Arts and Sciences, students must complete an honors thesis, a comprehensive project that involves months of original research and analysis on a topic of their choice under the guidance of a faculty adviser. The result is a final paper and an oral defense of their thesis to a faculty committee.
Here is a sample of the work of students from the humanities, natural and social sciences, describing their research, its impact and their post-graduation plans.
Troizel Carr, theater studies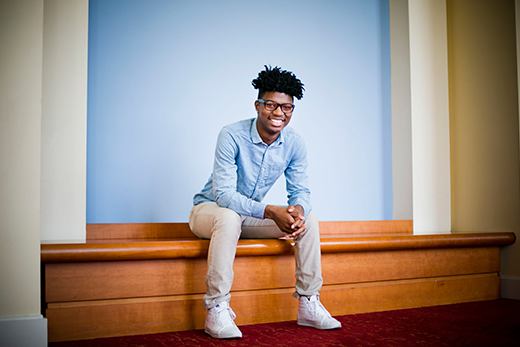 Honors thesis: "Failure in Excess, Desire in Abundance: The Aesthetic Queering of Black Masculinity and Performative Utopias"
Adviser: Michael Evenden, professor of theater studies
Research: I focus in on the ways that queering black masculinity, which produces a black queer masculinity, opens up different ways of being and knowing for notions of normative black masculinity in performance art. I created and developed my own performance art piece called APOSTROPHE TROIZEL to grapple with these concepts.
Impact: I intend to continue focusing on the queering of black masculinity in performance studies at New York University's Performance Studies program. Additionally, I want to pursue a career as a performance artist and possibly go into the professoriate.
After graduation: Residence hall director with Emory's Office of Residence Life in Few Hall and working as a fellow in the Office of Health Promotion
Ellen Dias De Oliveira Chiang, anthropology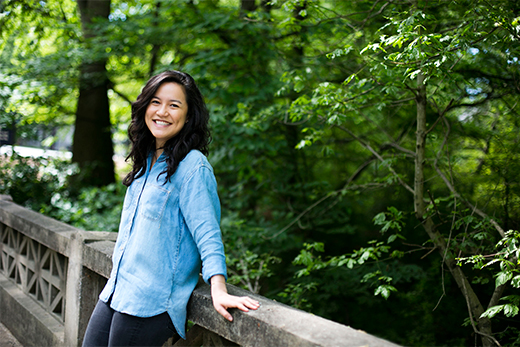 Honors thesis: "'Those who love, vaccinate': An Anthropological Perspective on HPV Vaccination in Brazil"
Adviser: Craig Hadley, associate professor of anthropology
Research: My thesis explores the sociocultural influences on parental perceptions and decision-making regarding HPV vaccination in São Paulo, Brazil. Within my sample of parents, HPV vaccination has more than just a biomedical identity; it intersects the realms of parenting, sexuality, gender roles, power, stigma and social inequality. Additionally, acceptance of the HPV vaccine was independent of the parents' HPV knowledge levels.
Impact: My honors research experience showed me the value of interdisciplinary collaboration and enhanced my understanding of the sociocultural influences on the uptake of health services. In the future, I intend to continue examining the complexities of health care distribution, access and utilization.
After graduation: Working in Atlanta and applying to medical school
Michael Fires, political science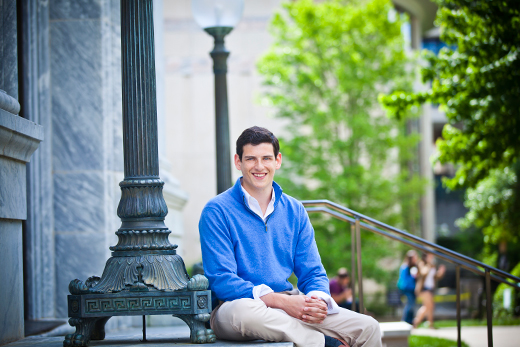 Honors thesis: "The Growing Divide: Exploring Recent Political and Population Changes in the American Electorate"
Adviser: Merle Black, Asa G. Candler Professor of Politics and Government
Research: I explored in all United States counties whether domestic migrants were more likely to support the Republicans or Democrats in presidential elections from 2000-2012. The study also aimed to answer whether increasing division and polarization in American politics contributed to increased homogenous sorting in American communities along political and ideological lines. Ultimately, domestic migrants from 2000-2012 did not lead to an increase in one-sided political change, one party does not appear to benefit more than the other from domestic migration, and polarization does not appear to contribute to increased homogenous sorting in the American electorate.
Impact: I am attending law school but I have always been interested in politics and government from my work on numerous political campaigns. This research allowed me to explore a hot topic that is frequently discussed in today's media — polarization and ideological divisions — and has helped me answer questions I have had about the true prevalence of these themes in our own society. This research will help me pursue a career that is simultaneously involved in law and politics.
After graduation: Law school at Georgetown University Law Center
Irina Lucaciu, neuroscience and behavioral biology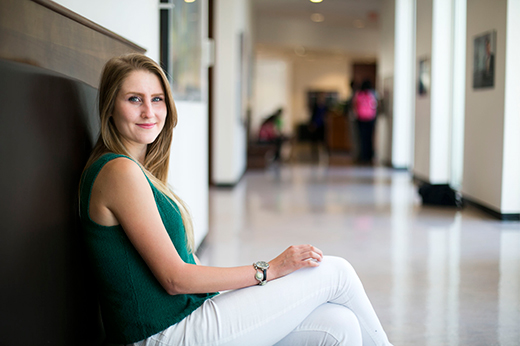 Honors thesis: "Emotional and Cognitive Content of Autobiographical Memories of Trauma in Women with Posttraumatic Stress Disorder: An fMRI and Narrative Analysis Study"
Adviser: Robyn Fivush, Samuel Candler Dobbs Professor of Psychology
Research: Some individuals who experience trauma develop post-traumatic stress disorder, while others do not. I investigated differences in the way traumatized women with or without PTSD narrate their trauma memories and process emotional stimuli. I compared the emotional and cognitive content of trauma narratives, as well as brain activation in areas previously shown to be involved in emotional and cognitive processing. I found that women who develop PTSD seem to have more emotional memories than resilient women. However, brain activation in the amygdala, a structure involved in emotional processing, suggests that they are also more avoidant when presented with negative stimuli.
Impact: I plan to continue my study of memory processes at the University of St. Andrews by joining the O'Connor Memory Judgements Lab. I will be studying the way in which we use our memories to say that something happened, and how that differs from what actually happened. I am hoping to continue the same avenue of research and study memory, language and cognition at the doctorate level, while also pursuing a JD degree. My ultimate goal is to use the knowledge about thoughts, emotions and language generated by neuroscience research to inform better educational and social policy.
After graduation: Master of philosophy in behavioral and neural sciences at the University of St. Andrews as a Bobby Jones Fellow
Vincent Vartabedian, biology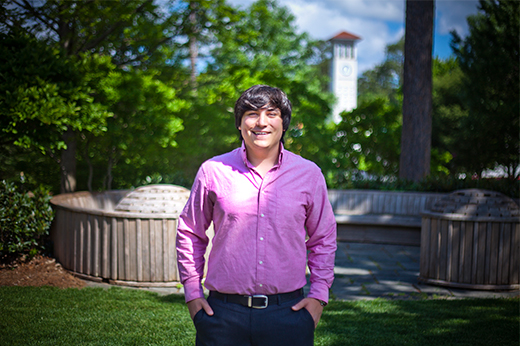 Honors thesis: "Development of a Tumor Membrane-based Vaccine for Breast Cancer, Studied as a Monotherapy and in Combination with Immune Checkpoint Blockade Antibodies"
Adviser: Periasamy Selvaraj, professor of pathology and laboratory medicine
Research: Current cancer treatments, like chemotherapy, have severe side effects and aren't very effective due to differences between different people's cancer and differences between cells within the tumor. Here, we propose the use of a personalized cancer vaccine made from tumor cell membranes and decorated with molecules that stimulate the immune system. We tested it against two types of breast cancer, alone and with antibodies that block immune system "off switches." We show that our modified vaccine alone reduced tumor burden, but it did not show extra efficacy when used in combination with the antibodies that block immune system "off switches."
Impact: I've had the pleasure of working in the Selvaraj lab since my freshman year. When I first came in, I had no research experience. However, after learning and working with Dr. Selvaraj and my graduate student mentor Jaina Patel, I collaborated on projects that led to multiple publications and designed my own projects that contributed to my thesis work. Thanks to my lab experience and the SIRE research partners, SIRE Grant and SURE programs, I have become a confident and competent scientist who will be pursuing a PhD at The Scripps Research Institute.
After graduation: Graduate student at The Scripps Research Institute in San Diego, likely studying immunology
Hal Zeitlin, economics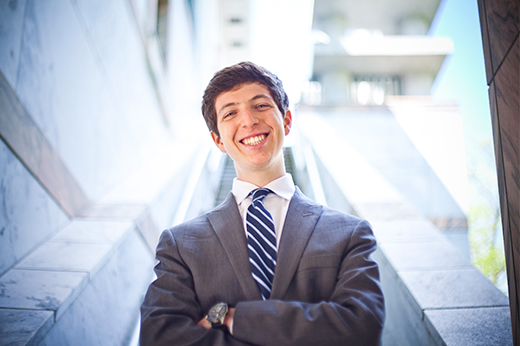 Honors thesis: "Silent Economics: The Cooperative Effects of Hypnotic Meditation"
Adviser: Kelli Lanier, instructor of economics
Research: I examined the impact of meditation alone versus the same meditation preceded by hypnotic relaxation procedures (hypnotic meditation) on the economic cooperative behavior of 160 undergraduates. Hypnotic meditation is used to relax a meditator before they practice any scientifically valid form of meditation. There was a significant change of relaxation within the hypnotic group, greater than the change in the meditation-only group. The meditation-only group maintained cooperative behavior for two of three rounds, and the hypnotic group for all three. Since these results could be attributed to random variation, I recommend that the study be repeated with a larger sample.
Impact: A growing amount of scientific evidence has revealed that certain meditation practices can positively change the human brain. All across America, and even in Atlanta, meditation has begun to be used as a tool to improve both public and private schools. I am interested in helping to introduce scientifically valid meditation practices into American schools, for the benefit of the youth. My thesis experience provided me an opportunity to begin a professional investigation into meditation and its effects on pro-social behavior.
After graduation: One-year internship with The Levy Centers for Mind-Body Medicine and Human Potential; after the internship, joining the Houston Teach for America corps (granted a one-year deferral)
---