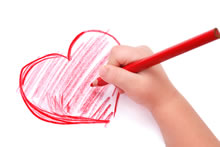 Researchers at Emory University and Children's Healthcare of Atlanta have received a $25,000 grant to help improve the long-term outcomes of pediatric heart transplants.
The research will focus on chimerism of cardiac myocytes (cardiac muscle cells) in a transplanted heart and how the organ recipient responds to the regenerative process after transplant. Chimerism refers to two or more different populations of genetically distinct cells existing within a single organism, which occurs during organ transplantation.
The grant is the first research award given by Enduring Hearts, a nonprofit organization that awards operating grants to established members of academic staff at universities, transplant centers and research institutes.
"Through Enduring Heart's research grant, we hope to gain a better understanding of the transplant recipient's contribution to a transplanted heart, which will help us identify new targets for therapies that would prolong the life and quality of these transplanted organs and the patients themselves," says Shriprasad Deshpande, MD, MS, assistant professor of pediatrics at Emory University, and medical and associate director of the mechanical circulatory system program and pediatric cardiology at Children's Healthcare of Atlanta Sibley Heart Center.
Unlike any other transplanted organ, a transplanted heart is very unique in how it 'adopts' to a new body. The new host (recipient) contributes very little to ongoing upkeep and repair of a transplanted heart. This limits to a large degree how long the transplanted organ is able to survive. The recipient can play a major role in rejecting the organ via the immune system as well as the aging process through development of coronary blood vessel disease.
"Our understanding of the host contribution to the transplanted heart is very limited and derived from some very basic studies," says Deshpande. "Here, we are attempting to answer these questions using state of the art research tools."
For more information, visit www.enduringhearts.org.
---