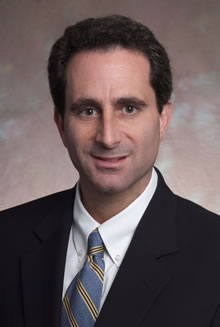 Laurence S. Sperling, MD, has been named president-elect of the
American Society for Preventive Cardiology
(ASPC). Sperling's two-year-term will begin next year as he succeeds current president Stephen L. Kopecky, MD, from the Mayo Clinic.
Sperling is the medical director of preventive cardiology at Emory Healthcare and professor of medicine at Emory University School of Medicine. He serves as medical director for a number of unique programs at Emory including the HeartWise Risk Reduction Program and Optimal Living. He founded (in 2004) and directs the first and only LDL apheresis program in the state of Georgia.
Sperling has been an investigator in a number of important clinical trials including JUPITER, COURAGE, and BARI-2D and has authored more than 150 manuscripts, abstracts and book chapters. He is co-editor of the American College of Cardiology's Diabetes Self Assessment Program and has served as special consultant to the Centers for Disease Control and Prevention.
Since 2011, Sperling has served annually on the U.S. News & World Report's panel of 22 national dietary experts evaluating the country's most popular diets for the publication's "Best Diets" rankings.
Sperling received his undergraduate degree from Emory College and graduated with his medical degree from Emory University School of Medicine in 1989. He subsequently completed eight additional years of training at Emory, including a residency in internal medicine, chief resident year at Emory University Hospital, a National Institutes of Health-supported research fellowship in molecular and vascular medicine and a clinical fellowship in cardiovascular diseases.
Founded in 1975, the ASPC represents the increasingly multidisciplinary group of healthcare providers (including nurses, nurse practitioners, dieticians and other healthcare specialists in addition to physicians) along with researchers and industry representatives who share an interest in and passion for preventive cardiology.
---