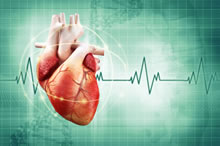 Emory Healthcare announces the merging of Southern Heart Specialists, P.C. (SHS) into Emory Specialty Associates (ESA), a wholly owned subsidiary of Emory Healthcare. With this merger, SHS will expand its services and provide even better care to the residents of Henry, Clayton and Fayette Counties.
"We are looking forward to this collaboration and the ability to give Southern Heart Specialists access to an even greater depth of care and expertise by joining forces with Emory Healthcare and Emory University School of Medicine," says Donald Brunn, president of ESA and president and chief operating officer of The Emory Clinic.
"The physicians at Southern Heart will remain committed to providing the highest quality care to the residents of south metro Atlanta as they have for the last 35 years."
Opening its doors in 1975, SHS was the first office in south metro Atlanta to provide cardiovascular care on an outpatient basis. The practice has grown to include 13 physicians and a large group of nurses, technologists and staff members. They provide a wide range of cardiovascular specialties, including angiography, vascular ultrasound, coronary angioplasty, stenting, echocardiography, nuclear cardiology and electrophysiology.
SHS will continue to offer cardiology services and provide direct patient care at their offices in Riverdale, Stockbridge, Locust Grove and Fayetteville.
---