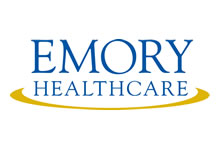 Emory Healthcare nurse practitioner Christine Nell-DybDahl, MSN, MPH, was recently awarded the 2013 Life Changer Award presented in partnership by the American Association of Nurse Practitioners (AANP) and Health Monitor Network.
The award recognizes and honors outstanding service to patients and community care by nurse practitioners. Nell-Dybdahl was nominated by two of her patients at the Emory Center for Heart Disease Prevention (ECHDP) where she practices.
"Chris is highly deserving of this top honor in her field," says Laurence Sperling, MD, medical director of the ECHDP. "She shows great compassion and concern for every one of her patients and works hard to understand their unique health challenges as we diagnose and treat them."
Nell-Dybdahl is the Clinical Nurse Director of the ECHDP, a member of Emory Women's Heart Program, as well as the founder and clinical director of the Emory Women Living with Angina Support Group.
"We are proud to present this year's Life Changer Award to Christine for her thorough diagnostic skills and commitment to the health of her patients," says AANP president, Angela Golden. The AANP is the oldest and largest national professional membership organization for nurse practitioners of all specialties.
Nell-Dybdahl has been a nurse since 1994 and a nurse practitioner since 1999. She graduated from the Emory Nell Hodgson School of Nursing (SON) with a dual masters degree in nursing and public health. She is also adjunct faculty with the SON and assists with the training of nurse practitioner students.
---