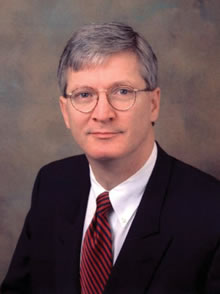 Researchers at Emory University are reporting interim results that show patients may require less aggressive anticoagulant therapy after the replacement of an aortic valve with the On-X Prosthetic Heart Valve than is currently recommended by the American Heart Association (AHA) and American College of Cardiology (ACC).
The results are from the clinical trial, Prospective Randomized On-X Anticoagulation Clinical Trial (PROACT). They were presented Monday at the American Association for Thoracic Surgery Annual meeting by PROACT international principal investigator John D. Puskas, MD, professor of surgery and associate chief of cardiothoracic surgery, Emory University School of Medicine. Puskas led 36 centers around the world in conducting the PROACT trial and helped conceive and design this FDA trial eight years ago.
PROACT, conducted from June 2006 until October 2009, was designed to determine whether various patient groups with the On-X Valve can be maintained safely on lower doses of blood thinner (Coumadin) or on antiplatelet drugs (aspirin/Plavix®) only, rather than the standard dose of Coumadin and aspirin presently recommended by ACC/AHA or professional societies.
As part of PROACT, a control group of 190 patients received standard treatment of warfarin administered to maintain a target range of the International Normalized Ratio (INR) of 2.0-3.0. INR is the level of anticoagulation activity used to determine the clotting tendency of blood. The second treatment group of 185 patients received low-dose warfarin, targeting an INR of 1.5-2.0. Both groups received aspirin 81 mg daily.
Patients were followed for an average of 3.82 years, and the lower target INR in the PROACT trial resulted in a statistically significant reduction of over 50 percent in bleeding events for the test patients.
"The major concern with the use of anticoagulants such as warfarin is bleeding," says Puskas. "The PROACT trial results show that On-X aortic heart valve recipients can be safely maintained at much lower INR levels than have been used for other mechanical heart valves, thereby significantly reducing the risk of bleeding complications."
---