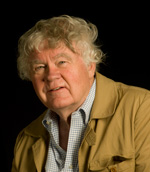 James Flannery was honored as producer when Atlanta Celtic Christmas Concert earned a Southeast Emmy Award for Outstanding Achievement in Arts and Entertainment. The winning broadcast of  the Celtic Christmas Concert was performed at Emory. It was televised on Georgia Public Broadcasting this past December.

Flannery is Winship Professor of the Arts and Humanities and director of the W.B. Yeats Foundation at Emory. He has been producing the Atlanta Celtic Christmas Concert for the past 18 years.
Wilbur Lam has earned a Faculty Early Career Development (CAREER) award from the National Science Foundation.

Lam is an assistant professor in the Wallace H. Coulter Department of Biomedical Engineering at Georgia Tech and Emory and in the division of hematology/oncology within Emory's Department of Pediatrics.

The four-year, $450,000 award will support Lam's research on the biomechanical properties of platelets, the cells responsible for blood clot formation. This could lead to identifying new types of blood thinning drugs. It could also inform treatment of diseases such as inflammatory disorders, sickle cell anemia and infections..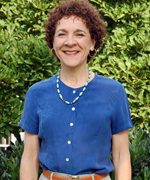 Lee Pasackow was awarded a Fulbright Specialist grant at Maastricht University in the Netherlands to work on a collaborative project to improve research instruction. Pasackow is a business librarian in Goizueta Business School. This is the second Fulbright Specialist grant she has received.

The Fulbright Program, sponsored by the U.S. Department of State, provides funding for students, scholars, teachers and professionals to undertake graduate study, advanced research, university teaching, and teaching at elementary and secondary schools.



Daniel Teodorescu has accepted an invitation from the Institute of Higher Education faculty to become an Institute Fellow.

Teodorescu is director of Emory's Office of Institutional Planning and Research.

The Institute of Higher Education is an academic unit of the University of Georgia committed to advancing higher education policy, management and leadership through research, graduate education and outreach at the campus, state, national and international levels.
"Acclaim" recognizes the accomplishments of staff and faculty. Listings may include awards and prizes; election to boards and societies; and similarly notable accomplishment in the wider community. To submit an item for the weekly "Acclaim" column, contact emory.report@emory.edu.
---