Conversation at Carlos features 'Consumed' columnist Rob Walker
Feb. 22, 2012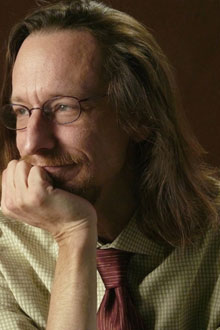 Rob Walker, author of "Buying In: The Secret Dialogue Between What We Buy and Who We Are" and former New York Times columnist.
What
An informal conversation about Buddhist principles for navigating today's consumer culture
Who
Rob Walker, author and former New York Times' "Consumed" columnist
When
Feb. 29, 2012 at 7:30 p.m.
Where
Reception Hall of the Carlos Museum on 571 South Kilgo Circle
While you are there
See the Carlos Museum exhibition "Mandala: Sacred Circle in Tibetan Buddhism."
This event is free and open to the public.