The Emory Integrated Memory Care Clinic (IMCC) is the first nurse-led clinic in the nation specializing in primary care for dementia patients and the first nurse-led medical home at Emory Healthcare.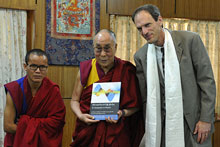 In their new co-written book, Emory professor Arri Eisen and Tibetan monk Geshe Yungdrung Konchok explore how insights from scientists and monastics enrich understandings of biology, physics and other sciences.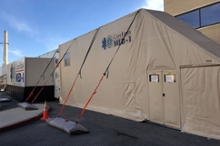 Healthcare providers in Emory School of Medicine's Department of Emergency Medicine have led a robust response to the surge in influenza patients at Grady Memorial Hospital, using specialized trailers that have extended Grady's busy emergency department.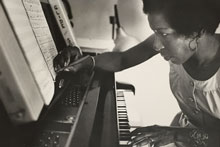 Emory will celebrate the contributions of Mari Evans, an influential Black Arts Movement writer and activist, with poetry readings and a panel on Wednesday, Feb. 21, at Woodruff Library.
Campus News »
Emory in the News »
Washington Post, Feb. 20
Washington Post, Feb. 20
Wall Street Journal, Feb. 13
Washington Post, Feb. 13