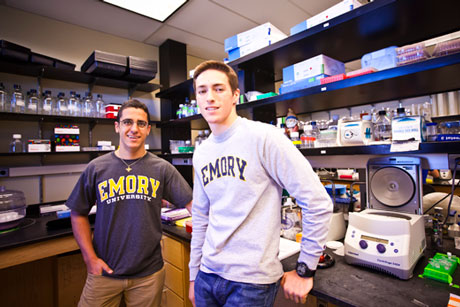 Inspired by a biology assignment, two Emory freshmen turned their idea for a faster, less expensive Ebola test into a crowdfunding campaign that is gathering steam.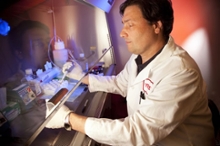 Yerkes National Primate Research Center researchers are the first to show that an irradiation plus transplantation combination approach in nonhuman primates can be used to treat or even possibly cure HIV/AIDS, and this new model is providing some answers about the "Berlin patient," the only human thought cured of AIDS.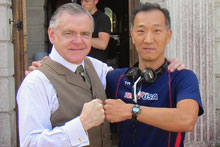 Emory mathematician Ken Ono did not plan for his career to veer into the movie business. Unexpected paths can open, however, when your work involves unraveling the trail of mysteries left by Srinivasa Ramanujan.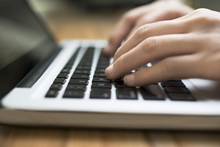 An Emory Center for Digital Scholarship event introduces four faculty members' digital humanities projects, including ebooks, a layered map and an interactive magazine.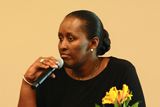 In a visit to Emory's Rollins School of Public Health, Jeanette Kagame addresses the "courage and commitment" of her country's citizens.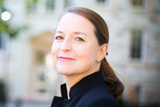 Beginning Oct. 1, Global Services will provide a single point of contact for questions and issues related to international work.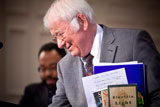 The Vega String Quartet will join poets including Natasha Trethewey, Kevin Young, Tracy K. Smith and more Oct. 2 for an evening of poetry and song celebrating the late Irish poet's legacy.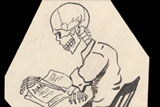 Nicholas Petkas, a 1949 Emory College graduate, recalls sketching the campus mascot now featured in "Vintage Dooley" spirit items.
Emory in the News »
WXIA-TV, Sep. 24
Reuters via Yahoo! News, Sep. 24
CNN, Sep. 23
The Root, Sep. 23