April 22, 2014
Three Emory baseball players put together an exhibit on the life of baseball legend Hank Aaron, which opens April 24.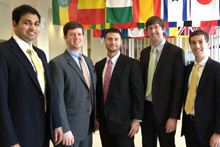 A team of Emory Law and Georgia Tech students who won honors in an international start-up competition plan to market their winning idea¿a medical device to prevent a painful disease in breast cancer survivors.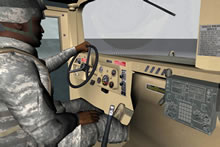 A randomized controlled clinical trial of Iraq and Afghanistan veterans with post-traumatic stress disorder found that shorter doses of virtual reality exposure therapy reduce the disorder's diagnoses and symptoms.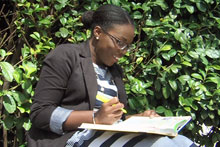 Emory College seniors talk about the benefits of a liberal arts degree in landing their first job after graduation.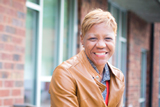 The outgoing president of the Employee Council talks about empowerment for employees through speaking up and being engaged.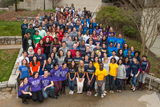 Teams in the 2014 International Emory Global Health Case Competition presented strategies to make the World Health Organization more nimble and responsive.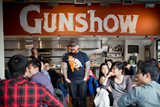 A trip to a trailblazing restaurant serves up a lesson in food and culture for international students to write about.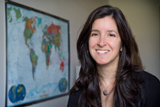 Through strengths in interdisciplinary teaching and research, Mellon Fellow Elena Conis is helping Emory re-envision the humanities and expand their scope.
Emory in the News »
The Chronicle of Higher Education, April 21
Atlanta Journal-Constitution, April 18
Atlanta Business Chronicle, April 18
Politifact, April 17