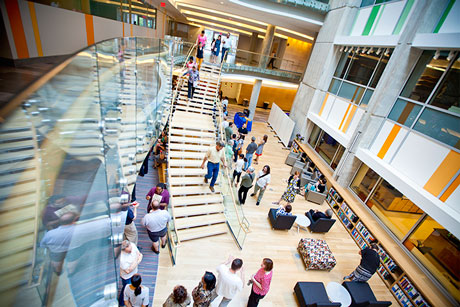 After nearly two years of construction, the Atwood Chemistry Center addition opens to reveal a fluid, dynamic space designed to support new and better ways to educate science students.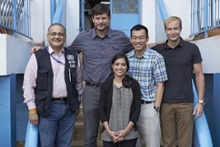 This summer, experts from the Emory Eye Center reached out to the West Coast of Africa to address an eye condition that was recently discovered at Emory.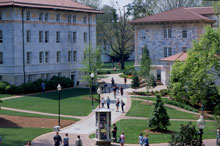 The nine schools that make up Emory University have big plans for the 2015-16 academic year. Here's a roundup of what's new and noteworthy for each school.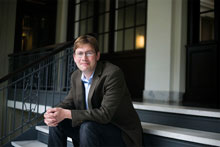 From a biology professor with a PhD in physics to an English professor who studies the history of medicine, new Emory faculty members highlight interdisciplinary scholarship and teaching.
Campus News »
Emory in the News »
MSNBC, Aug. 24
New York Times, Aug. 24
Washington Post, Aug. 21
New York Times, Aug. 19