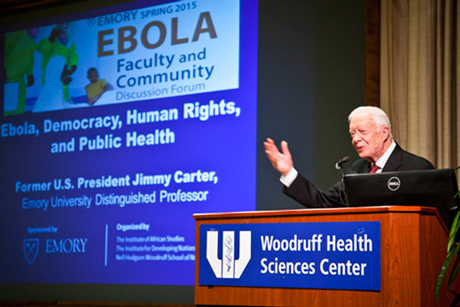 Education and earning the public's trust are keys to preventing future epidemics, President Jimmy Carter, founder of The Carter Center, told Emory's Ebola forum.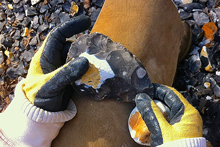 The ability to make a Lower Paleolithic hand axe depends on complex cognitive control by the prefrontal cortex, including the "central executive" function of working memory, a new study finds.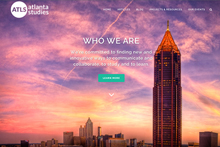 The new Atlanta Studies Network website was one of several Emory projects on display at "Teaching and the Digital Humanities," hosted at Emory by the American Academy of Arts and Sciences.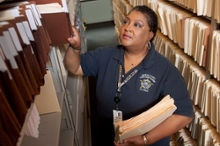 When Emory doctors told Paula Moreland how they were proposing to treat her seizures, her eyes grew wide. Implant an electrical stimulation device deep within her brain? But by calming the storms of signals, her epilepsy could be brought under control, something other treatments had failed to do.
Campus News »
Emory in the News »
Washington Post, April 18
WABE-FM Atlanta, April 17
Los Angeles Times, April 17
WABE-FM Atlanta, April 16