Main content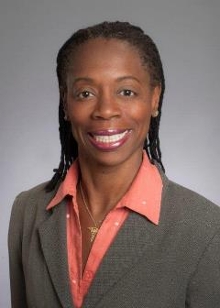 Dr. Sheryl Heron is a Professor and Vice-Chair of Faculty Equity, Engagement and Empowerment in the Department of Emergency Medicine, the Assistant Dean for Medical Education and Student Affairs on the Grady Campus and Associate Director of Education and Training for the Injury Prevention Research Center at Emory (IPRCE) at Emory University School of Medicine. She is a Past Chair of the Emergency Medicine Section of the National Medical Association. She has received numerous awards including the Partnership against Domestic Violence's HOPE Award, the Woman in Medicine Award from the Council of Concerned Women of the National Medical Association, the Gender Justice Award from the Commission on Family Violence and was named a Hero of Emergency Medicine by the American College of Emergency Physicians (ACEP).
In 2012, she was named the inaugural President of the Academy for Diversity & Inclusion in Emergency Medicine (ADIEM) of the Society for Academic Emergency Medicine and is currently on ACEP's Diversity, Inclusion, and Health Equity task force. She is an editor of the first textbook in Emergency Medicine on Diversity and Inclusion in Quality Patient Care (2016) and the recently published 2nd edition, Diversity and Inclusion in Quality Patient Care – Your Story/Our Story (2019). From her work, she was awarded both the Emory School of Medicine's inaugural Excellence in Diversity and Award and the Wes Curry Executive Leadership Award in 2018. Dr. Heron has lectured extensively on Wellness & Well-Being in medicine, Diversity, Equity & Inclusion in Medicine as well as the medical response to Intimate Partner Violence.
Recent News
No recent stories are available.