Main content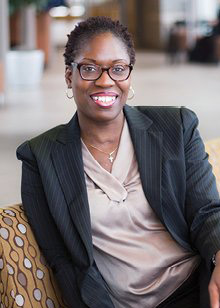 Dr. Kimberly Jacob Arriola is an Professor in the Rollins School of Public Health of Emory University in the Department of Behavioral Sciences and Health Education.
All of her work focuses on improving the health of marginalized populations and communities of color. For example, for the past 9 years she has served as principal investigator of an NIH-funded project that seeks to develop and test a culturally-sensitive organ and tissue donation intervention for African American adults.
Additionally, she has served as co-investigator for two national multi-site studies that seek to evaluate new services for HIV-infected jail and prison inmates transitioning from the facility to the community.
Dr. Arriola also teaches Research Methods to Masters' students and Health Promotion Interventions to doctoral students in her department.
Recent News
No recent stories are available.