Over the course of the last half century, Emory researchers have made vital discoveries in the field of adaptive immunity that paved the way for current immunology research and clinical advancements. In an effort to honor one of those researchers and reward others in the field who are contributing to the advancement of immunology, Emory's Woodruff Health Sciences Center has announced the creation of the Emory Max Cooper Prize in Immunology.  
The $100,000 prize will be an annual award honoring Dr. Max D. Cooper, whose historic discoveries have forever changed our understanding of the adaptive immune system. Available to national and international candidates across the spectrum of immunology, the inaugural prize will be awarded in the fall of 2024. Nominations will be open between November 1– April 1 with the prize being presented in September.

Max Cooper, PhD, is a Georgia Research Alliance Eminent Scholar and professor in the Department of Pathology and Laboratory Medicine at Emory University School of Medicine and a member of the Emory Vaccine Center, Winship Cancer Institute and the Center for AIDS Research. He is best known for characterizing T cells and B cells, a breakthrough which has fueled many lifesaving advances in basic research and medicine.
"Dr. Cooper's seminal discoveries and contributions to the field of immunology have saved countless lives," says Ravi Thadhani, MD, MPH, executive vice president for health affairs at Emory University. "Many of the advancements in the field today would not be possible without his foundational work so it's only fitting that his name adorn this award."
Cooper joined Emory in 2008. He obtained his medical degree and pediatric residency training from Tulane University Medical School. As a young physician-scientist in the 1960s, he and fellow researcher Jacques Miller discovered in chickens that there are two distinct cell lineages in the adaptive immune system, now known as T cells and B cells. This monumental achievement uncovered the organizing principle of the adaptive immune system and launched the course of modern immunology.
In 2019, Cooper received the Albert Lasker Basic Medical Research Award, a distinguished honor recognizing researchers with contributions that represent major advances in medical science, and frequently precedes a Nobel Prize in Medicine.  
In addition to the Lasker Award, Cooper's honors include the Founder's Award of the Society for Experimental Biology and Medicine (1966), Sandoz Prize in Immunology (1990), American College of Physicians Science Award (1994), AAI Lifetime Achievement Award (2000), AAI-Dana Foundation Award in Human Immunology Research (2006), Avery-Landsteiner Prize (2008), the Robert Koch Prize (2010) and the Japan Prize (2018).
"I'm extremely grateful for the establishment of this prize using my name to honor important contributions to the field of immunology," says Cooper. "Hopefully this award will spur innovation and continued investment in the field of immunology to the benefit of patients with immune deficiencies, auto-immune diseases, leukemias, lymphomas and multiple myeloma."
More information about the award, eligibility and the application process can be found here.
How immunologist Max Cooper may have saved your life
A half-century ago, Emory immunologist Max Cooper made a discovery that forever changed our understanding of the human immune system. Watch a video and read more about his groundbreaking research.
Read more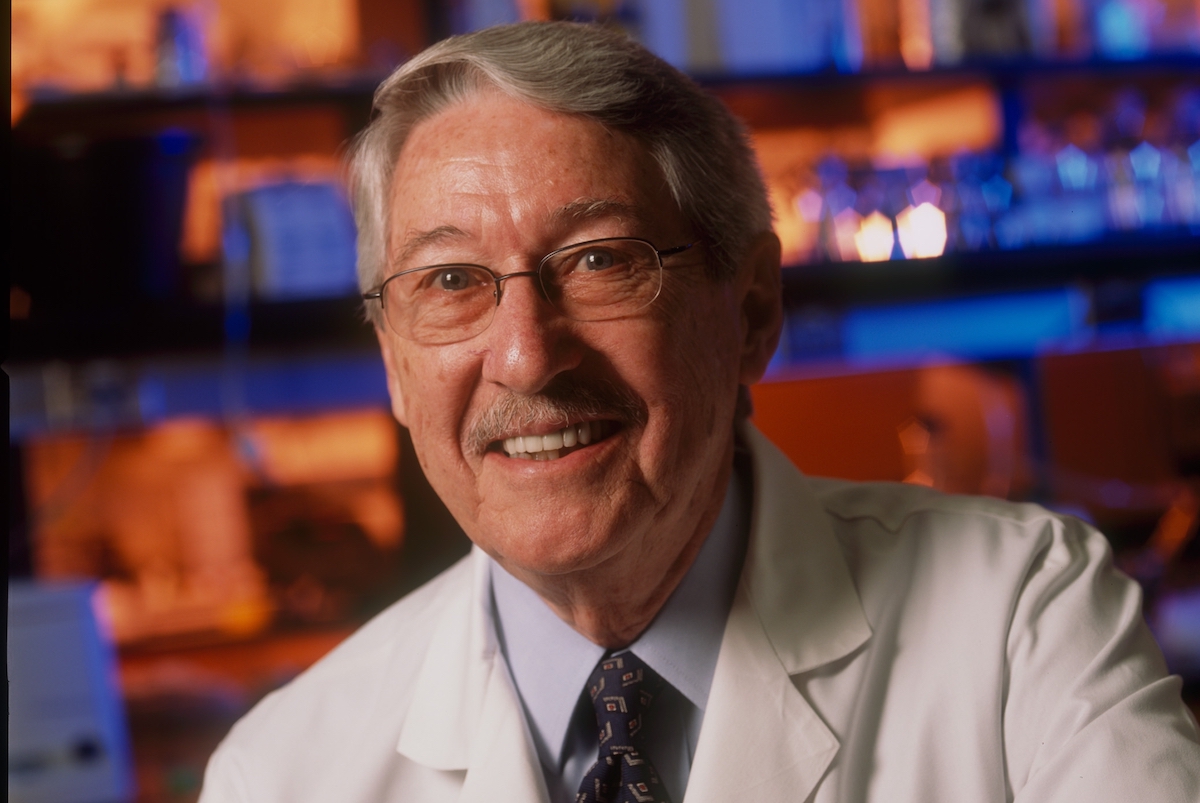 ---