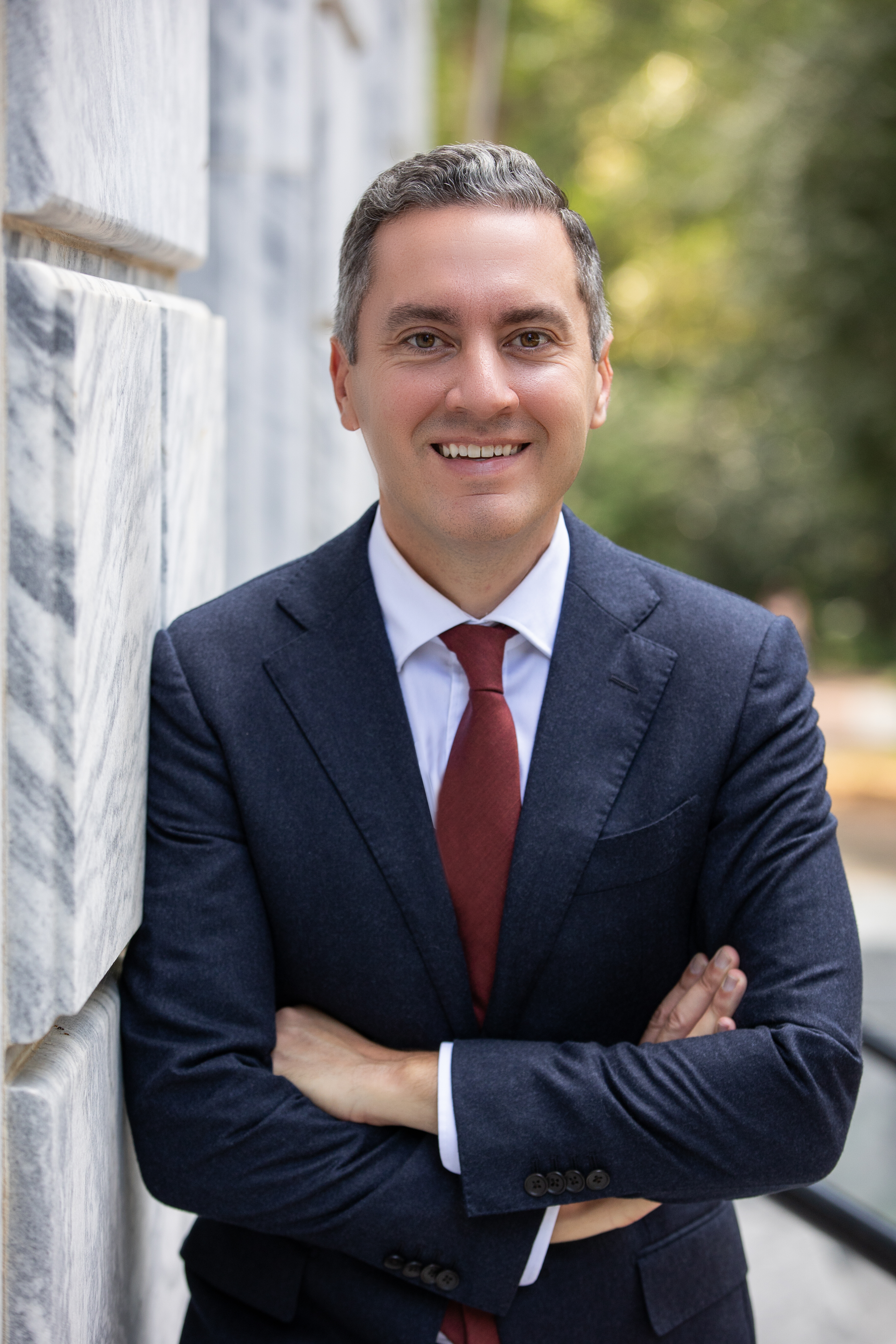 ATLANTA – Joe Depa, a global leader in data operations, analytics and artificial intelligence (AI), has been named Emory University's inaugural chief data and analytics officer. He began his new position on Sept. 11.
In this inaugural role, Depa will use the power of data to enhance health outcomes by ensuring better patient care and reducing clinician burnout, expand Emory's academic impact through groundbreaking research and education, and create an environment where the Emory community can thrive by focusing on efficiency and culture. Depa's new position will support both the Emory University and Emory Healthcare data infrastructure.
"Joe's expertise and experience is a perfect fit for Emory at this time, as we seek to leverage the power of data and AI to enhance our capabilities in academic, administrative and research areas and improve patient outcomes," says John Ellis, PhD, interim chief information officer and senior vice provost for Emory University. "Joe is also passionate about using data for good and is committed to our mission of improving the health of individuals and communities at home and throughout the world. We welcome Joe warmly as he begins this pivotal work."
Depa comes to Emory from Accenture, a Fortune 50 technology provider, where he served as the senior managing director and global lead for data and AI for the company's strategy and consulting business. There he managed their award-winning team of global professionals specializing in data science and AI strategy, and served on the global leadership committee. He focused on helping clients in health, life sciences and across industries to leverage data to develop new clinical data products, improve the patient and employee experience and reduce operating expenses.
"As health care pivots to address patient access, workforce shortages and ballooning expenses, AI, machine learning and large language models have the potential to help, but only if guided by the right expertise," says Alistair Erskine, MD, chief information and digital officer for Emory Healthcare and vice president of digital health for Emory University. "Joe's experience in and out of health care, combined with his purpose-driven mission to alleviate human suffering, makes him the ideal inaugural leader for this critical role."
"I am excited to join Emory in this new role to help enrich the patient, clinician and researcher experience through AI and data science," says Depa. "This position supports a purpose-driven mission, using the power of data, to help advance positive changes in the lives of patients being cared for at Emory, in our daily work on our campuses and in our society."
Depa received a bachelor's degree in industrial and systems engineering and a master's degree in analytics from Georgia Institute of Technology (Georgia Tech). Outside of work, he is a board member for Cure Childhood Cancer and founder and supporter of other organizations focused on research and advancing precision medicine for childhood cancer.
---