On the heels of the second annual Emory Student Founders Showcase and a successful first year of The Hatchery Incubator, The Hatchery announced the first cohort for the Hatchery Summer Incubator.
This summer program will accelerate the progress of 11 participating ventures through weekly workshops focused on skills for entrepreneurship and innovation, one-to-one coaching with The Hatchery staff and mentoring from Atlanta industry leaders. In addition, each student founder has the opportunity to be paid for up to 40 hours of work on their venture each week.
After a competitive application process, the following students and their ventures were selected for the Summer Incubator:
Morgan Villar 25T: Dignity Homes, a nonprofit development firm that builds affordable, rent-to-own, single-family homes and provides programming for the 50% of Atlanta residents who are housing insecure.
Emily Bush 25C: Developing a free, volunteer-based supplemental STEM education program for disadvantaged children in Atlanta.
Alissa Cohan 25T: tapfer, a venture that is on a mission to partner care seekers with licensed care providers at a 90% match rate.
Helen Hsu 23B: TeamTonic, a gamified virtual workspace powered by artificial intelligence (AI).
Noah Mancuso 26G: Queer Health Consulting, a diverse group of LGBTQIA+ health professionals who are combining lived experiences with public health expertise to improve the health of queer people everywhere.
Shakila Ali 22PH: Doste Afghan Foundation, a 501(c)(3) nonprofit organization that provides humanitarian assistance at the individual level to underserved women, widows, youth and people with disabilities in Afghanistan.
Barbara Biney 25M and Sydni Williams 24M: Besties Box, a premium monthly subscription box service where customers receive samples of textured hair products.
Daren Zhang 23C: florence, which provides a game-based platform for pediatric oncology patients to combat social isolation and maintain neurological development.
Patrick Latting 25B: BidBee, an online services marketplace that helps event planners find vendors, cutting down on communication time for event planners and allowing vendors to find more jobs.
Yousef Rajeh 24C: SageVR, an AI-powered, virtual reality-based reimagining of traditional therapy.
Shashwat Murarka 23C: DDB Solutions, navigating last-mile delivery obstacles through visualization.
In addition, three student founders from The Hatchery Incubator graduated with the Class of 2023:
Will Dinneen 23C, founder of Ample Research, a market research tool that utilizes natural language processing to create synthetic, high-fidelity imitations of human respondents to make consumer research faster, cheaper and more refined. Dinneen is applying to accelerators in Atlanta to further his progress with Ample Research.
Yifei Gao 23C, founder of BizyBee, a thrift-based online fashion platform for traveling professionals focused on capsule clothing and personalized styling. Gao is working on a prototype and website build.
JT Trujillo 23B, founder of hand + sum, an on-demand, small-dollar loan-matching marketplace. He is currently working on a prototype to test his product and meeting with possible funding partners.
Visit The Hatchery's website to learn more about The Hatchery Incubator. To stay up-to-date on all of The Hatchery's programs, including applications for the fall semester Incubator cohort, subscribe to the newsletter.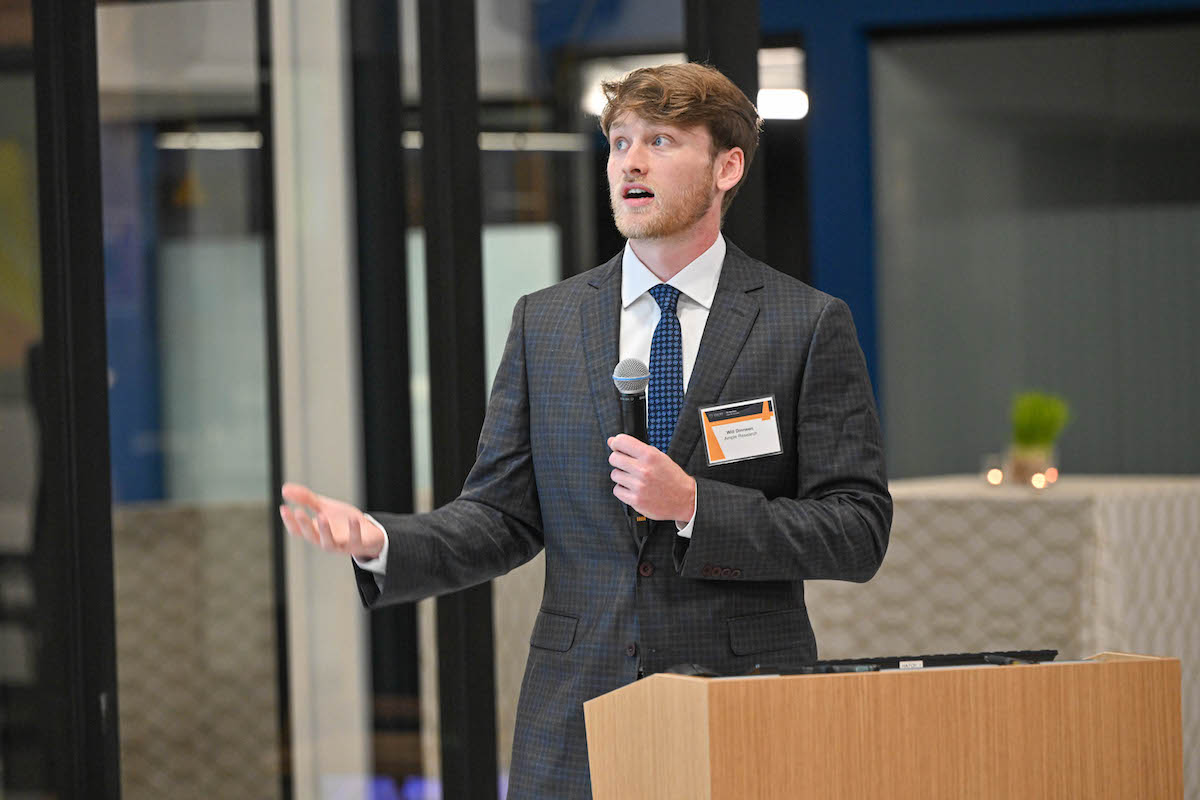 Will Dinneen, founder of Ample Research
Yifei Gao, founder of BizyBee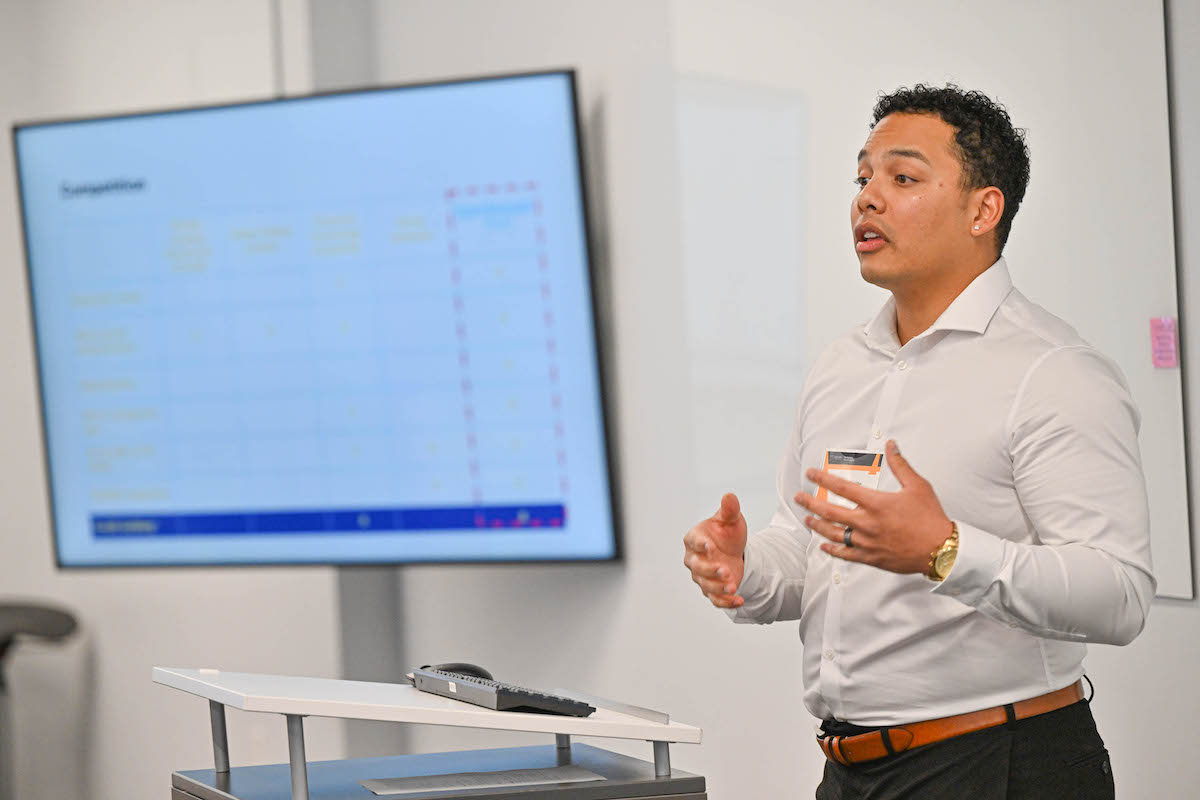 JT Trujillo, founder of hand + sum
---