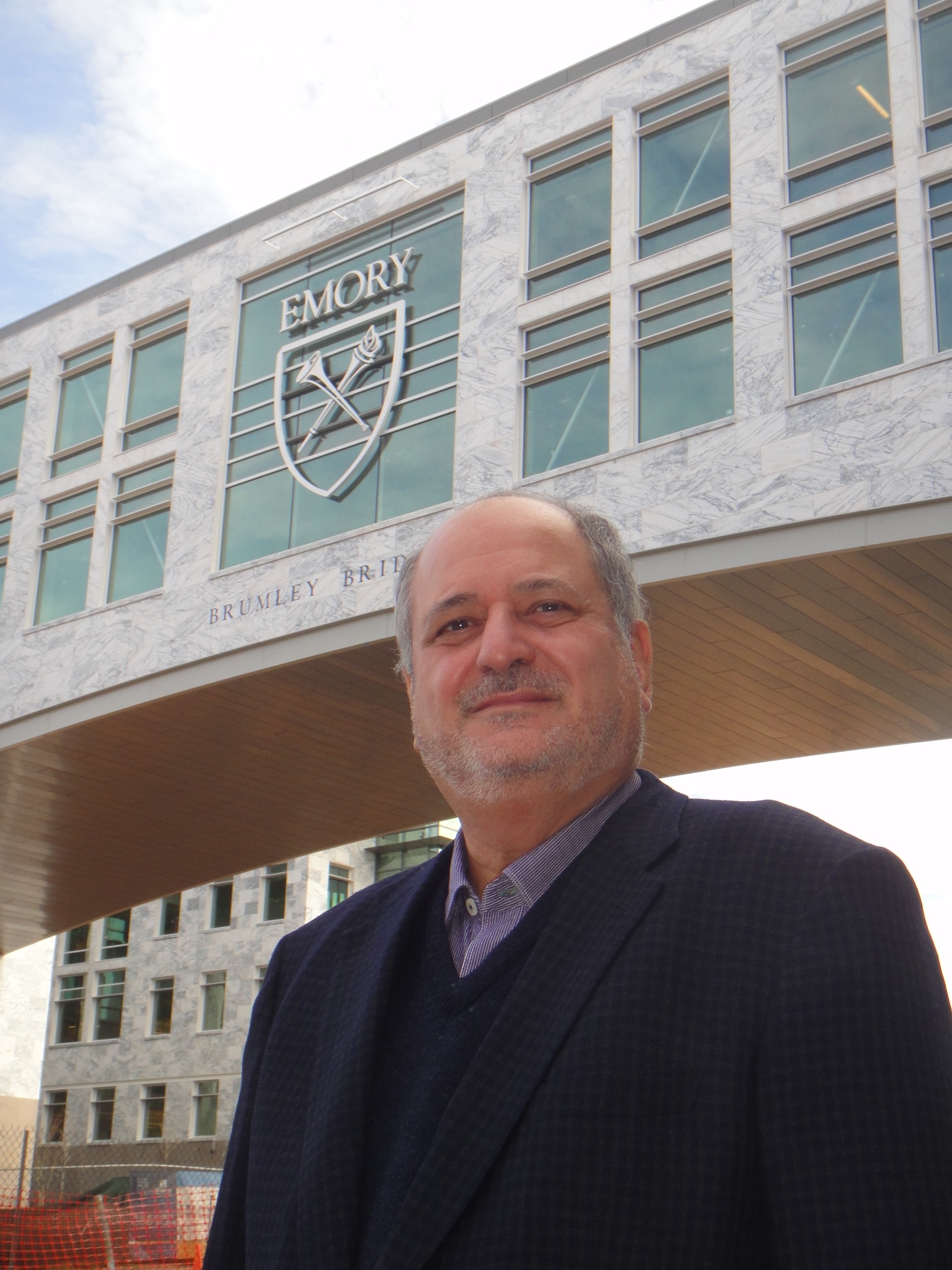 As COVID-19 continues to evolve and impact the lives of people around the world, the need for additional effective treatment options continues to be at the forefront of global efforts to combat the disease. Emory University announced today it has entered into an agreement with Pfizer Inc. to advance research that may serve to help address this need and potentially save patients' lives.   
Under the terms of the research collaboration, option and license agreement, Emory University's Schinazi Laboratory, led by distinguished researcher Raymond Schinazi, and Pfizer will work together to identify and evaluate potential antiviral compounds for the treatment of COVID-19. As part of the collaboration, Pfizer will provide funding to the Schinazi group and collaborate on research to advance the preclinical development of these compounds. If successful, Pfizer will have the option to exercise exclusive rights to the leading clinical candidates and be solely responsible for further development activities.
"We are thrilled to work with Pfizer, whose research and development efforts have led to significant advances in vaccine and drug development for COVID-19. Together, we have an opportunity to progress the discovery of a novel drug or drug combination to continue to fight against this formidable disease," says Schinazi.
"COVID-19 has had, and continues to have, a devastating effect on patients, communities, and economies throughout the world, and we believe it is vital to continue to invest in promising research that may help mitigate its impact," says Charlotte Allerton, chief scientific officer, anti-infectives and head of medicine design, of Pfizer. "We're pleased to be working with Emory University and the Schinazi Laboratory with the shared goal to bring forth scientific breakthroughs for people in need."  
"At Emory, our scientists are global leaders in the development of innovative, lifesaving treatments, and Dr. Schinazi and his team have the deep experience needed to make breakthroughs in combating the viruses around us today," says Emory University President Gregory L. Fenves. "This agreement with Pfizer will put us on a path to potentially help serve COVID-19 patients like never before."
Emory has been a global leader in drug discovery and development for severe life-threatening infections. Schinazi and his team have a long track record in the discovery and development of antiviral agents for treating infectious diseases. His work has identified agents used widely in the treatment of HIV, hepatitis B and C, and COVID-19 that have saved millions of lives globally.
"This collaboration could offer us another tool to benefit people most vulnerable to COVID-19," says Ravi Thadhani, executive vice president for health affairs at Emory University. "Reducing the rate of severe illness and hospitalizations would also benefit the clinicians and hospital staff who have been under enormous strain for the past three years."
---