"Buried Truths," the award-winning podcast led by Emory College professor Hank Klibanoff, returns later this month with an examination of two interconnected cases of racial violence in 1958 and the medical negligence that allowed it.
The nine-episode series, produced by Atlanta public radio station WABE for release on Feb. 22, is the show's fourth season. Entitled "Race and Rage in Terrible Terrell," the season focuses on the police killings of James Brazier and Willie Countryman in southwestern Georgia's Terrell County and the county seat of Dawson.
Klibanoff and 86 undergraduate students pieced the stories together over the course of several years as part of the Georgia Civil Rights Cold Cases project, which works to uncover the history of racially motivated killings in the Jim Crow South.
Since launching in fall 2011, 190 students have enrolled in the class and examined six cases, including the 1906 Atlanta Race Massacre. In addition, five students worked a summer with Klibanoff to investigate the 2020 killing of Ahmaud Arbery, which became season three of "Buried Truths." The podcast has won
Peabody
, Edward R. Murrow, Robert F. Kennedy and American Bar Association awards.
A former journalist and a Pulitzer-Prize winner in history, Klibanoff worked on the Terrell County podcast with local editor Richard Halicks and the WABE production team of Dave Barasoain and Pat St. Claire. The first three episodes will be released simultaneously on Feb. 22, after which new episodes will be released weekly.
"It was a reign of terror in 'Terrible Terrell' County," Klibanoff says. "Whatever affront white people felt about Brown v. Board in 1954, Montgomery in 1955 or Little Rock in 1957, they manifested it in hatred and evil carried out by their law enforcement officials."
"This is in many ways the most epic season of 'Buried Truths' and the most resonant with stories we read and see in the news every day," Klibanoff adds. "I have taught these cases for more than six semesters since spring 2012, and every time my students excavate some significant discovery that exposes the hatred or reveals the hidden humanity."
Detailing harsh history
Local media ignored the brutal and unprovoked killings of Brazier and Countryman by white police officers, but a front-page story in the Washington Post about their deaths sparked national outrage.
James Brazier, a husband and father, had just finished driving his relatives home from church when he spotted his father pulled over by Dawson Police in April 1958. The younger Brazier had faced violent police stops himself, clearly targeted for driving a new Chevrolet Impala.
When Brazier stopped to implore officers not to hit his father as they put him in a patrol car — unacceptably talking back to authority with an imperative — his fate was sealed.
When Officer Weyman B. Cherry showed up at Brazier's home later to arrest him for police interference, he beat Brazier with a metal club.
The beating left Brazier with blood in his ears and slurred speech, evidence of a likely skull fracture and possible brain damage. Officers summoned a white physician, a member of the city council, who diagnosed Brazier as drunk.
In the middle of the night, witnesses in the jail saw police officers remove Brazier from his cell, then return him sometime later stripped of his Sunday clothes, beaten, bloodied and unable to speak.
He died of his injuries three days later. A federal grand jury declined to issue an indictment in Brazier's death. The podcast will examine that decision and a civil lawsuit brought later by Brazier's widow, Hattie.
The podcast also will detail how, a month after Brazier's death, Cherry was again on patrol when he shot and killed Countryman. Cherry claimed Countryman had jumped at him with a knife.
Klibanoff's cold cases class focused primarily on the Countryman killing for the first time in fall 2021. One of the students in that class, Xavier Stevens, remembers visiting an overgrown and snake-infested cemetery in Dawson with Klibanoff and fellow student Tori Jordan, in a failed bid to find Countryman's grave.
Stevens was more successful during an independent study the next semester, following multiple leads to track down the woman who was sitting with Countryman on his porch just before he was killed.
The woman was the only "witness," having heard a gunshot, and left Dawson shortly after the killing. Klibanoff interviewed the woman, now in an assisted living facility in the Midwest, for the podcast.
"No surprise to anyone, she confirms that there was no knife," Klibanoff says.
Stevens, who traveled to Chicago with Klibanoff for the interview, was more surprised that so many people were willing to talk about such horrific experiences, had anyone asked. The senior English and creative writing major now wants to be a journalist, hoping to do more investigative work professionally.
"I had a general idea of unjust killings like this happening," Stevens says. "What was surprising was how much of a system the Jim Crow era was. People do want to share these stories."
The systemic nature of the killings was further revealed when the same doctor who misdiagnosed Brazier's skull fracture was selected to conduct Countryman's autopsy. 
The physician reported to investigators that "the odor of moonshine whiskey" was prominent in Countryman's abdominal fluid, though people who saw Countryman that night saw no evidence he had been drinking. Countryman was also not known to drink to excess.
A coroner's jury declared Cherry was acting in self-defense. Cherry later became Dawson Police Chief, an office he held until his death in 1970.
"There is so much shocking material," Klibanoff says. "The most incredible thing is not who did it. It's all the things that led up to it and how many white people thought this was OK."
Buried Truths: Behind the Storytelling
Thursday, Feb. 28, 7-9 p.m.
National Center for Civil and Human Rights
To commemorate the premiere of Season 4 of "Buried Truths," join series producer and host Hank Klibanoff, writer/producer Richard Halicks and students in Emory's Georgia Civil Rights Cold Cases Project for an exclusive and intimate look at the artifacts and images that informed this season's story.
This free event is hosted by WABE Studios, along with the National Center of Civil and Human Rights and sponsor PNC Bank.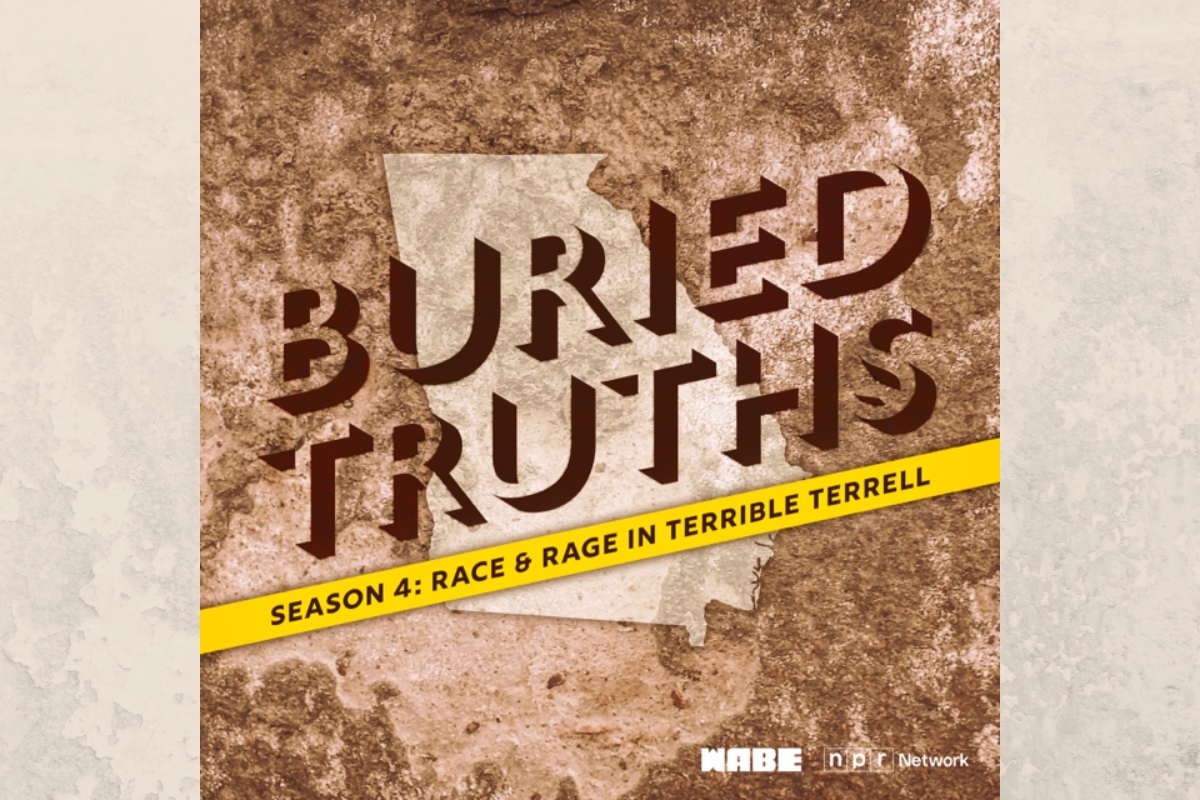 ---