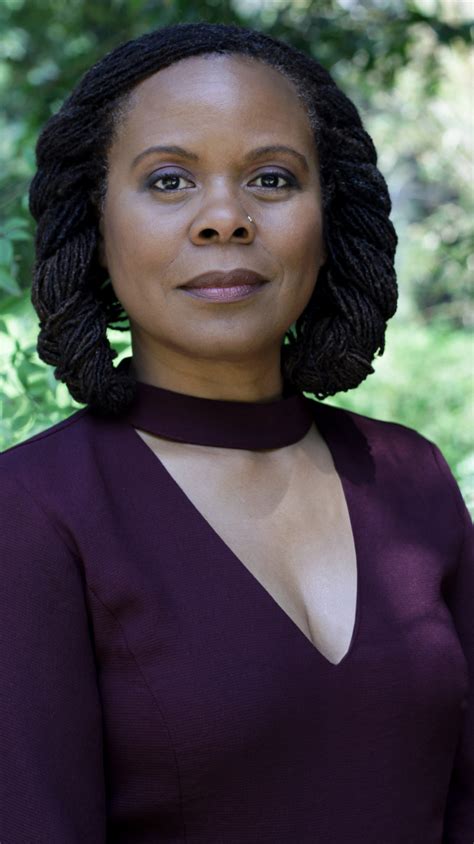 Chandra L. Ford, a leading scholar in the fields of racism, social justice and public health, will join the Emory University faculty in January 2023 as a professor holding joint appointments in the Department of African American Studies at Emory College of Arts and Sciences and in the Department of Behavioral, Social and Health Education Sciences at the Rollins School of Public Health. 
Ford joins the university from the Fielding School of Public Health at the University of California Los Angeles, where she serves as professor of community health sciences and founding director of the Center for the Study of Racism, Social Justice and Health. Much of her work is dedicated to studying the impacts of racism and inequities on public health and supporting interdisciplinary research to prevent and combat the consequences of racism. 
She is lead editor of "Racism: Science & Tools for the Public Health Professional," which was selected as an Outstanding Academic Title of 2020 by the American Library Association's Choice magazine. A dynamic and in-demand speaker, teacher and author, Ford's contributions to public scholarship are profound. Her eminence has been recognized by a number of accolades, including: the 2020 Wade Hampton Frost Award from the Epidemiology Section of the American Public Health Association; a Lifetime Achievement Award from the Association of Black Women Physicians; a TrueHero Award from TruEvolution; and the 2019 Paul Cornely Award from the Health Activist Dinner group. 
"Dr. Ford's scholarship addresses the persistent and pernicious impacts of racism on individual and population health," says Don Operario, Grace Crum Rollins Distinguished Professor and Chair of the Department of Behavioral, Social and Health Education Sciences.
"Graduate students across the country are intensively interested in this area of research, including here at Emory," Operario continues. "Dr. Ford's pedagogy, research and community engagement bridging public health and African American studies at Emory will have a transformative effect on the ways by which we train and mentor scholars to understand and address these complex challenges."
"Dr. Ford's joint appointment with African American studies augments our department's embrace of the earliest intentions that W.E.B. Du Bois had for scholarly production, teaching and dissemination in our field. African American studies is a home for interdisciplinary studies that integrate knowledge gained through the humanities, social sciences and natural sciences, and Dr. Ford's expertise and engaged scholarship is exemplary in this regard," says Dianne Stewart, Samuel Candler Dobbs Professor of Religion and African American Studies and interim chair of the Department of African American Studies. "Our undergraduate and graduate students within and beyond the AAS Department will benefit tremendously from her presence in our department as they pursue questions of urgent import regarding antiblackness, racial inequity, health disparities, policy and other related research areas."
The Department of African American Studies has added several renowned scholars to its faculty in recent years and is set to launch a new PhD program in fall 2023 with its first cohort of graduate students. The program is the first of its kind in the Southeast and the first at a private university in the South.
---