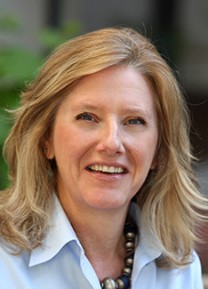 Dr. Elizabeth Downes was recently appointed as Assistant Dean for Global Health and co-Director of the Lillian Carter Center for Global Health and Social Responsibility. Dr. Downes is a Betty Tigner Turner Clinical Professor, Family Nurse Practitioner, Certified Nurse Educator, and a Clinical Scholar. With over 30 years of experience working in partnership with ministries of health and academic institutions to strengthen the capacity and competency of nursing workforces worldwide. She has advanced nurses' education and clinical training in more than a dozen countries, including Ethiopia, Fiji, Liberia, the Bahamas, Mozambique, Sudan, and Zimbabwe. As a consultant to the World Health Organization, she developed an Advanced Practice Nursing (APN) curriculum for the Western Pacific Region that resulted in the production of a sustainable nursing workforce to meet the region's health care needs.  
 "I'm elated that Elizabeth accepted a different role within the LCC," said Dean Linda McCauley, PhD., RN, FAAN. "She's done great work throughout her career, and I'm excited to see what she accomplishes." 
Dr. Downes has served as an international consultant to The Carter Center, playing a vital role in developing faculty continuing education and national curriculums for nursing schools in countries throughout Africa. She co-authored a textbook for educators, Educating Health Professionals in Low-Resource Countries, which has shaped education and clinical training for health care professionals in low-income countries. Domestically, she leads several programs to improve health outcomes and access for vulnerable populations, including refugees and migrant farmworkers. Dr. Downes is a Returned Peace Corps Volunteer, Fellow of the American Academy of Nurse Practitioners, the American Academy of Nursing, and the National League for Nursing's Academy of Nursing Education. 
                                                                    ###
Named for President Jimmy Carter's mother, Miss Lillian, The Lillian Carter Center for Global Health & Social Responsibility, dedicated in 2001, has a rich history of educational, practice, and research offerings. At NHWSN, we are preparing nurses to become globally engaged citizens and The Lillian Carter Center for Global Health and Social Responsibility (LCC) serves as the hub of global education, research, practice, and engagement. 
---