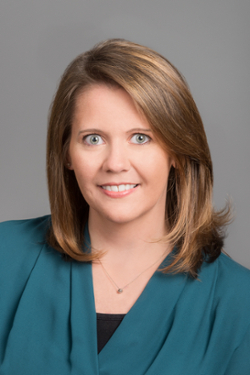 Associate Professor Sharon Vanairsdale, DNP, APRN, ACNS-BC, NP-C, CEN, FAEN, FAAN, has been accepted as a Distinguished Fellow of the National Academies of Practice (NAP) in the Class of 2022.
Vanairsdale is an Associate Professor, clinical track, and the Program Director for the Serious Communicable Diseases Unit at Emory University Hospital. As the Program Director, she manages unit readiness and hospital preparedness for patients with particular pathogens. As such, she and her team have been critical to fighting the COVID-19 pandemic at Emory Healthcare. Vanairsdale is also the Director of Education and Resources for the National Emerging Special Pathogens Training and Education Center (NETEC), a training program funded by the Department of Health and Human Services to prepare healthcare workers to manage patients safely and effectively with special pathogens.
NAP fellows there are noted for excellence in their profession and dedication to furthering practice, scholarship, and policy. NAP is a non-profit organization founded in 1981 to advise governmental bodies on our healthcare system. Distinguished practitioners and scholars are elected by their peers from multiple different health professions to join the only interprofessional group of healthcare practitioners and scholars dedicated to supporting affordable, accessible, coordinated quality healthcare for all.
---