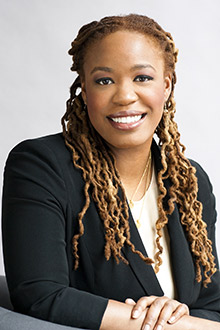 The month of November is full of virtual and in-person activities at Emory. Here's a sampling of free things you can enjoy on campus during November.
1. Experience theater in a new way
Shakespeare fans will appreciate hearing "Macbeth" in a new way — through only audio. Theater Emory and Multiband Studios collaborated to create a unique and intimate audio production of the classic. Put on a pair of headphones, turn out the lights and be transported into the beating heart of Shakespeare's dark tale Nov. 4-7 and Nov. 11-14. Tickets are free of charge but must be reserved beforehand through Knock at the Gate.
2. Take a peek inside creative minds
Learn about artists' motivations and hear authors read their own works through events associated with the Michael C. Carlos Museum and the Emory Creative Writing fellows program.
Artist Cannupa Hanska Luger will share his perspective throughout the month: through the "Artist as Social Engineer" lecture on Sunday, Nov. 7, at 2 p.m.; an Emory Climate Talk presentation on Thursday, Nov. 11, at 4 p.m.; and a Carlos Museum gallery talk on Sunday, Nov. 14, at 2:30 p.m. All three programs will be held at the Carlos Museum.
On Tuesday, Nov. 16, at 6:30 p.m., Emory's cohort of creative writing fellows will present a joint reading in the Cox Hall Ballroom. Yolanda Franklin (Provost's Postdoctoral Fellow), Justin Haynes (Nicholas Jenkins Barnett Fellow in Fiction), Maya Marshall (Creative Writing Fellow in Poetry) and Megan Tabaque (Playwriting Fellow) will present excerpts from their work.  
3. Surround yourself with music
Live concerts are back on campus, featuring guest performers as well as student musicians.
The Schwartz Center for Performing Arts will host multiple programs: Emory Chamber Ensembles on Sunday, Nov. 7, at 4 p.m.; Emory collaborative piano concert on Sunday, Nov. 14, at 7 p.m.; Emory Youth Symphony Orchestra on Wednesday, Nov. 17, at 8 p.m.; a joint concert with the Emory University Symphony Orchestra and Emory Wind Ensemble on Saturday, Nov. 20, at 8 p.m.; and Emory Jazz Ensembles on Tuesday, Nov. 30, at 8 p.m.
Patrons of the Schwartz Center for Performing Arts must show proof of vaccination or a negative COVID-19 test result to attend events.
Violinist Heidi Senungetuk, Emory visiting professor of music, will present a lecture and recital in the Carlos Museum's Ackerman Hall on Sunday, Nov. 14, at 4 p.m. You can also take a break for "Mozart at the Museum" during the Cooke Noontime Concert on Friday, Nov. 19, at the Carlos Museum.
4. Gain new perspectives from engaging speakers
Discussions on multiple thought-provoking topics are scheduled for November, with some offering both in-person and virtual registration options.
Luke Timothy Johnson, Robert W. Woodruff Professor Emeritus of New Testament and Christian Origins, speaks Wednesday, Nov. 10, as the McDonald Lecturer for Candler School of Theology. "Imitation of Christ: Is a Unified Vision of Christian Discipleship Possible?" will be at 4 p.m. in Candler's Rita Anne Rollins Building. Register here.
Also on Nov. 10, author Heather McGhee will join the Emory community for an online conversation at 5:30 p.m. McGhee, author of "The Sum of Us: What Racism Costs Everyone and How We Can Prosper Together," will discuss the benefits of people coming together across race to build an equitable future. Afterward, Jill Perry-Smith of Goizueta Business School will moderate a conversation exploring the economic, education, health, climate and civic engagement topics central to Emory and the Atlanta community. Learn more and register.
On Thursday, Nov. 11, at 7:30 p.m., lawyer and journalist Dahlia Lithwick will deliver the 2021 Rothschild Memorial Lecture, speaking on "The Demand for Justice: Ruth Bader Ginsburg and the Jewish Tradition." The online lecture is free and open to the public, but registration is required.
5. Share the spirit of Emory community
The annual Emory Cares Day is Nov. 13, but the caring doesn't stop there. Opportunities to give back to the community are offered year-round through the Emory Alumni Association, with some completed virtually whenever you have extra time. Visit the Emory Cares website and filter projects by date, time commitment and more to find your perfect match.
6. View art that Emory helped create
The newest exhibit at the Carlos Museum, "Each/Other," celebrates the work of Marie Watt and Cannupa Hanska Luger, two leading Indigenous contemporary artists whose processes focus on collaborative artmaking. Members of the Emory community contributed to some of the works on display, including helping make clay beads for one of Luger's pieces ("Every One") and embroidering messages on some of the bandanas covering the exhibit's she-wolf statue, "Each/Other." Some blankets used in another work, "Blanket Stories: Great-Grandmother, Pandemic, Daybreak," were donated by Emory community members; the blankets are tagged so you can read about the donors.
Admission to the Carlos Museum is always free for museum members and Emory University faculty, staff and students. 
7. Cheer for the Emory Eagles
Basketball season is underway, with the men's team in action on the Oxford campus and men's and women's teams competing on the Atlanta campus. Find the latest schedules and results (as well as spectator guidelines) on the Oxford College Athletics website and the Emory Eagles website.
8. Spend time playing in the dirt
Help cultivate food and community by volunteering for the Emory Educational Garden Project. Eight small garden plots across the Atlanta campus are maintained by the Office of Sustainability Initiatives (OSI) and faculty, staff and student volunteers. Learn more about the gardens and check the OSI events calendar for the weekly workday schedules.
9. Stroll through the market
The Emory Farmers Market provides a weekly place to learn about the principles of local, sustainable food production by connecting with local farmers and small business owners who grow and make our food. Stop by McDonough Plaza between the WoodPEC and Emory Student Center on Tuesdays from 11 a.m. to 1:30 p.m. to see what's new.
10. Sit back and relax with virtual meditation programs
Wednesdays bring several opportunities to take a short break and refocus. Virtual programs include Mid-week Musical Meditation at 12 p.m., Weekly Refresh at 4:30 p.m. and Compassion Meditation Group at 5 p.m.
---