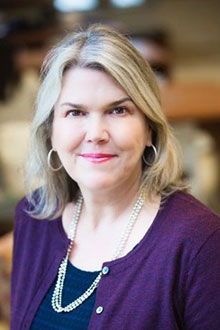 The NIH National Institute of Health (NIH) has awarded its grant for Combustion of plastic waste and human health effects in Guatemala to Lisa Thompson, PhD, RN, FNP-BC, MS, FAAN, an associate professor with Emory University's Nell Hodgson Woodruff School of Nursing. The R01 Research Project grant provides funding for five years of $2,667,915 towards an implementation of community working groups that will improve air quality by reducing household plastic waste burning, reduce exposure, and improve health-related quality of life in women of reproductive age. 
Household air pollution (HAP) from solid fuel combustion is a major contributor to poor ambient air pollution and health. Global efforts to address HAP in low- and middle-income countries have focused on provision of clean cook stoves. Household waste burning, especially of plastics, is a major, but unaddressed environmental and health hazard in countries that lack infrastructure to properly dispose of waste. In rural Guatemala, 95% of households use solid fuels for cooking and 71% burn waste as the primary means of disposal. Burning plastic releases bisphenols and phthalates, which may disrupt neurodevelopment, endocrine, and reproductive function. No studies have examined biomarkers of exposure to chemicals in women of reproductive age who are disproportionately exposed to airborne burning plastic, likely at higher levels than in high-income countries. There are no emissions estimates of air pollutants from plastic waste incineration in Central America.
This cluster-randomized trial is relevant to public health because it is the first implementation science study to develop and evaluate community-level working groups that aim to reduce household burning of plastic waste, a common exposure in rural low-income communities globally. Findings will be used to develop impactful community-driven public health actions in socially- and environmentally-disadvantaged communities in rural Guatemala. The project is relevant to the NIEHS mission because it fosters collaboration between research and community groups in the conduct of community-engaged research that aims to improve household and ambient air quality.
Dr. Thompson is an Associate Professor, tenured, in the School of Nursing at Emory University and affiliated faculty in the Department of Environmental Health in the Rollins School of Public Health. She is the Director of Graduate Studies for the PhD program in nursing. She is a member of the Network for Evaluation and Implementation Sciences at Emory University (NEISE). She is a Fellow of the American Academy of Nurses.
Dr. Thompson's research focuses on environmental health disparities that contribute to adverse perinatal outcomes, specifically low birth weight, preterm birth, child stunting and cognitive development. Her contribution to nursing research is in global environmental health, specifically developing and evaluating interventions to reduce exposures to household air pollution from cooking fires in low-resource countries. Only a limited number of nurse scientists are actively conducting
research at the intersection of nursing and global environmental health. Therefore, her influence to this field of research is unique.
For more information on Dr. Thompson, visit her faculty profile. To learn more about the R01 Research Project grant, visit the National Institute of Health website.
---