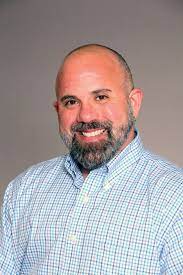 Research from Assistant Professor Ethan Cicero, PhD, RN, shows transgender adults are more likely to report worsening memory and thinking and associated functional limitations compared to cisgender (non-transgender) adults.  
Cicero and colleagues analyzed data from the Centers of Disease Control and Prevention (CDC)'s 2015-2019 Behavioral Risk Factor Surveillance System and determined that transgender adults were nearly twice as likely to report cognitive difficulties and more than twice as likely to report associated social and self-care limitations when compared to cisgender adults. The professor discussed the findings this week at the Alzheimer's Association International Conference (AAIC) 2021 in Denver and virtually. 
"We are not certain what may be causing the elevated subjective cognitive decline rates among transgender adults," Cicero said. "We postulate it may be in part due to anti-transgender stigma and prejudice that expose transgender people to high rates of mistreatment and discrimination where they live, work, learn, seek health care, and age. More research is needed to identify and target preventive intervention strategies, develop culturally relevant screenings, and shape policies to improve the health and well-being of the transgender population." 
Besides cognitive decline, Cicero and colleagues, note that barriers to health care were a concern among transgender adults — 1 in 3 transgender adults who experienced worsening memory problems and 1 in 2 transgender adults with related social and self-care limitations were unable to see a doctor because of cost. 
Little is known about Alzheimer's disease, dementia, and cognitive impairment among transgender adults. However, it is known that transgender adults experience a greater number of health disparities considered risk factors for dementia—including higher cardiovascular disease, depression, diabetes, tobacco/alcohol use and obesity—and the social inequities experienced by transgender adults are also linked to an increased risk of cognitive impairment. 
"We know far too little about Alzheimer's, dementia and cognitive well-being among transgender and gender nonbinary individuals," said Carl V. Hill, PhD, MPH, Alzheimer's Association Chief Diversity, Equity, and Inclusion Officer. "As we learn more about dementia within this population, there is a great need for health care that is culturally competent and delivered with humility to address the needs of aging transgender individuals and their loved ones." 
The first dementia prevalence data for U.S. lesbian, gay and bisexual individuals were reported at AAIC 2018, followed by the first data report suggesting higher rates of subjective cognitive decline among lesbian, gay, bisexual and/or transgender (LGBT) Americans at AAIC 2019, a study conducted by Drs Jason Flatt (University of Nevada, Las Vegas, School of Public Health), Whitney Wharton (Emory University, Nell Hodgson Woodruff School of Nursing), Ethan Cicero, and colleagues. Also that year, the Alzheimer's Association partnered with SAGE (Advocacy & Services for LGBT Elders) to develop an issues brief that offers recommendations for working with LGBT people living with Alzheimer's or other dementias, as well as supporting LGBT-identified caregivers for people living with dementia.  
---