ATLANTA – The Atlanta Business Chronicle has selected Emory University and Emory Healthcare physicians, faculty and staff as winners and finalists of its 2021 Health Care Heroes awards. Many of Emory's winners and finalists this year played major roles during the COVID-19 pandemic -- from caring for patients to researching a new disease to evaluating COVID-19 tests to developing processes and procedures to keep frontline workers safe. Their tireless work and endless contributions are to be celebrated and honored following a difficult and challenging year.
2021 Health Care Heroes Winners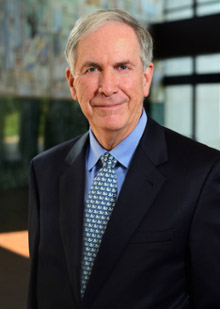 David Stephens, MD was presented with the Lifetime Achievement Award for his longstanding career in infectious diseases, unwavering dedication to bettering the lives of people -- most of whom he will never meet -- and training future generations of scientists. As vice president of research for Emory's Woodruff Health Sciences Center and as a seasoned infectious diseases veteran, Stephens was perfectly placed to lead Emory's COVID-19 research. Under his watch, Emory has emerged as a global leader in SARS-CoV-2 research. Stephens oversees all scientific endeavors related to tackling the pandemic including: vaccine development such as the clinical trials for Moderna, Johnson & Johnson, and the next generation of COVID-19 vaccines; monoclonal antibodies and therapeutic drugs; and surveillance, immunological, and epidemiological studies that furthered understanding of the virus and the communities it impacted.
Stephens is chair of the Department of Medicine at Emory, professor of medicine and microbiology and immunology in Emory's School of Medicine and professor of epidemiology at Emory's Rollins School of Public Health. He joined the Department of Medicine faculty in 1982 and was named director of the Division of Infectious Diseases in 1992, a position he held for 21 years.
Stephens played an integral role in making the division an infectious diseases powerhouse. In January 2021, U.S. News & World Report ranked Emory University's infectious diseases program 5th in the U.S. and 9th in the world. The division also became the most successful research division for funded awards in the Department of Medicine and now is ranked in the top 10 programs nationally and globally. He has similarly boosted the health sciences research enterprise. In 2020, Emory received a record $830M in external research funding. It was the 11th consecutive year that extramural research funding exceeded $500M. 
Stephens has been a major contributor to the creation and development of the National Institutes of Health (NIH)-funded Emory Vaccine Center (the largest such facility in the world), the Emory Center for AIDS Research and the Serious Communicable Diseases Unit. He is founding principal investigator (PI) for Atlanta's Clinical and Translational Science Award, a multi-institutional research and clinical trials partnership funded by the NIH. He is also the PI for the federally-funded Infectious Diseases Clinical Research Consortium which leads the nation's vaccine trials and evaluation units. 
Stephens has undoubtedly made enormous strategic contributions to Emory's research mission, but he has always made his work about the greater good of both the institution and society at large.
Wilbur Lam, MD, PhD, was named winner in the Health Care Innovator/Researcher Category for his work evaluating and verifying potential new COVID-19 diagnostic tests. In April 2020, Emory University School of Medicine's Department of Pediatrics, Children's Healthcare of Atlanta and the Georgia Institute of Technology (Georgia Tech) teamed up through the Atlanta Center for Microsystems Engineered Point-of-Care Technologies (ACME POCT) to play a leading role evaluating potential COVID-19 tests as part of a new federal initiative. The initiative was designed to rapidly transform promising new technology into widely accessible diagnostic tools to detect the virus. Lam lead the team of researchers that went to work on the project.
The Atlanta Center was selected by the National Institutes of Health to evaluate COVID-19 detection tests utilizing a $1.5 billion investment from federal stimulus funding under a newly launched Rapid Acceleration of Diagnostics (RADx) initiative. Children's, Emory and Georgia Tech have received a total of $54 million from NIH for RADx projects. Lam is one of three principal investigators for the RADx project in Atlanta, along with Greg Martin, MD at Emory University and Oliver Brand, PhD at Georgia Tech. Lam and the team have spent much of the pandemic deeply focused on testing many COVID-19 tests to determine accuracy and viability of those tests.
One of the tests Lam and team evaluated was Ellume, which was authorized for emergency use by the U.S. Food and Drug Administration in December 2020. He believes such tests are critical component of allowing employees to return to work and children to return to school. 
Lam is associate professor in the Division of Hematology and Oncology and the W. Paul Bowers Research Chair, both in the Department of Pediatrics at Emory. He is also a hematologist/oncologist at Aflac Cancer and Blood Disorders Center at Children's Healthcare of Atlanta and an associate professor of biomedical engineering, a joint department at Emory University and Georgia Tech.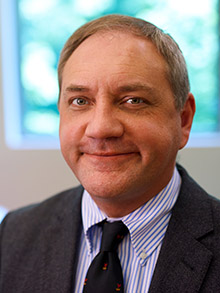 Gordon Ramsay, PhD, was named winner in the Allied Health Professionals Category for his work in identifying early signs of autism in children during the first year of life, and for his leadership in creating the Marcus High School Internship Program in Autism Spectrum Disorder Research. The internship program provided opportunities for high-school students diagnosed with autism to gain work experience collaborating on research with his team in the Spoken Communication Lab.
Ramsay joined Emory and the Marcus Autism Center in 2011. His research explores the development of new vocal biomarkers for autism during a child's first year of life, as well as looking at new mathematical techniques and technologies for measuring infant development, spoken communication and social interaction in infants at risk for autism. Gordon's work shows how early emerging mechanisms of social engagement are potentially disrupted in autism in babies and explains how this impacts the development of speech and language.
Gordon's team continues to make an impact on patients and families throughout Georgia and the Southeast. His research provides hope to families as new findings on early detection and intervention in autism are being discovered and highlighted.
2021 Health Care Heroes Finalists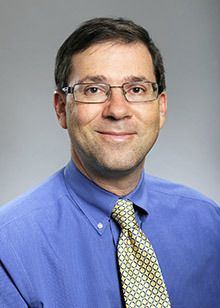 Craig Coopersmith, MD was a finalist in the Physician/Physician Practice Group Category for his work in caring for critically ill patients with COVID-19 and sharing critical care guidance to educate health care providers across the U.S. and globally. During the pandemic, Coopersmith, a professor of surgery at Emory University School of Medicine and director of the Emory Critical Care Center, and his team cared for several thousand COVID-19 patients with the highest degree of expertise, compassion and humanity.
Early in the pandemic, groups around the world were reporting a death rate of 50 to 97 percent for ICU patients on mechanical ventilation with COVID-19. However, the Emory Critical Care Center saw different outcomes, reporting a mortality rate of 35.7 percent for patients who required mechanical ventilation and an overall mortality rate of 30.9 percent. While every death related to COVID-19 is tragic, the researchers knew it was important to publish these less-alarming outcomes among COVID-19 patients requiring ICU admission and mechanical ventilation. The paper was the most viewed research paper of the year in the journal and is believed to have helped change the way the world thought about COVID-19 outcomes.
Throughout the pandemic, Coopersmith and the Emory Critical Care Center developed multiple protocols for managing a disease no one had ever seen before, which were shared on the Association of American Medical Colleges' website to educate others. He, along with two other Emory physicians, were among 29 U.S. experts who were tapped to help shape federal COVID-19 treatment guidelines released by the NIH.
A long-time sepsis researcher prior to the pandemic, Coopersmith was part of an international effort in 2016 to redefine the term "sepsis", so more health care workers could quickly recognize the signs and rapidly administer life-saving treatments.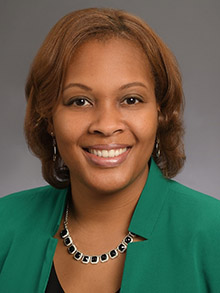 Christy Norman, PharmD, was a finalist in the Allied Health Professional Category for her role in the planning and distribution of COVID-19 vaccinations to Emory Healthcare staff, physicians and patients. A pharmacist and administrator, Norman serves as vice president of Emory Healthcare Pharmacy Services, and has been instrumental in organizing and leading the operational efforts at Emory Healthcare's mass vaccination site at Northlake Mall (in the former Kohl's department store). When the first vaccines arrived at Emory in December 2020, Norman was there to administer the very first shots to frontline health care workers. To date, Emory Healthcare has administered more than 176,000 doses of COVID-19 vaccine. Norman's team has advised federal, state and local officials on large-scale vaccine clinic best practices. 
Beyond her ongoing COVID-19 immunization efforts, Norman has bolstered many other areas of pharmacy operations since joining Emory Healthcare in 2016. She leads pharmacy services across Emory Healthcare's full enterprise, providing strategic leadership and administrative support to all hospital and clinic pharmacies throughout the Emory system.
Several initiatives have enhanced pharmacy services during Norman's tenure, such as efforts to proactively mitigate risks to patients through medication safety huddles, the implementation of pharmacist and pharmacy technician career ladders and efforts to address drug and supply chain shortages during the COVID-19 pandemic. She also co-established the Opioid Stewardship Program to ensure that providers across the system are aligned on the same protocols, resources and tools for safe pain management based on national guidelines and best practices.
Marybeth Sexton, MD, was a finalist in the Rising Star Category for her crucial leadership role in the COVID-19 preparedness and response across the Emory Healthcare system. From developing and implementing policies to address patient and staff safety to crafting communications to educate staff and the community to helping to lead efforts around COVID-19 vaccinations and therapeutics, Sexton's expertise and guidance has been outstanding.
An assistant professor of medicine in the Division of Infectious Diseases at Emory, Sexton has taken on additional responsibilities within the Emory Healthcare Incident Command Center for COVID-19 response, serving as co-chair of the Care Model committee. The multidisciplinary team addresses emerging issues related to patient care and staff safety including: COVID-19 testing, personal protective equipment, staff contact tracing and patient, visitor and staff COVID-19 screening.
When monoclonal antibody treatments became available, she co-led efforts to clarify use criteria, establish a patient referral process and produce educational materials for staff. When health care workers became eligible for COVID-19 vaccination, she assisted with operational planning for distribution and helped create communications to address vaccine hesitancy. 
Sexton currently serves as the medical director of antimicrobial stewardship at Emory University Hospital and is medical director of ambulatory epidemiology for Emory Clinic. One of her goals is to always provide the highest level of patient care possible, including when taking care of hospitalized patients with COVID-19, while also prioritizing the safety of staff.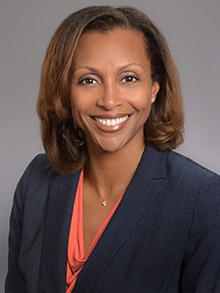 Nicole Franks, MD and Ted Johnson, MD were finalists in the Community Outreach Category for their work on Emory's initiative to address the disproportionate impact of COVID-19 in Atlanta's Black and Brown communities. Together with physicians, social workers and communicators, Franks and Johnson formed the Emory Collaborative for Community Outreach and Health Disparities group in May 2020.
Franks is an associate professor of emergency medicine at Emory and chief quality officer at Emory University Hospital Midtown, and Johnson is a professor and chair of family and preventive medicine at Emory University School of Medicine. The two colleagues reached out to Atlanta's diverse community to build an advisory board to help with discerning why important information about COVID-19 was not being effectively communicated to communities at highest risk. They then worked to rally a cadre of individuals and teams, working on various independent COVID-19-related initiatives to come together, in a relentless push to ensure reliable, credible information about COVID-19 was being delivered and heard in communities of color.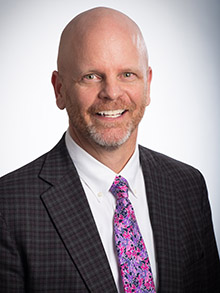 Others inside and outside of Emory engaged with the collaborative and soon many dedicated individuals, frequently working outside the scope of their normal jobs, began sharing their enthusiasm, energy and ideas to address the information gap and misinformation challenge. As a result, messages were and continue to be amplified beyond their initial design reaching more than any effort would do alone.
The real testament to Franks and Johnson's work will be the enhanced engagement with the community to address health disparities that will continue beyond the pandemic. They have propelled a movement that will impact the future of health care in Atlanta's underserved communities. 
Congratulations to all of the Atlanta Business Chronicle's 2021 Health Care Heroes winners and finalists!
---